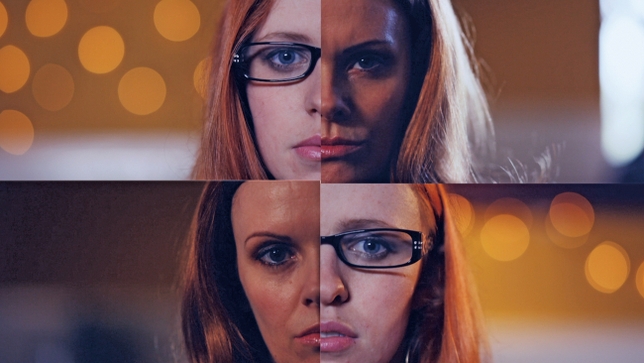 It seems the Web world has gone crazy for "Cuckoo," the four-part, 28-minute Web series released from Ireland. Last year it was nominated for best online drama in the Webby Awards, the "Oscars of the Internet"—in the same category as Tom Hanks' "Electric City," mind you—and is currently being screened on Irish airline Aer Lingus' transatlantic flights. The series also nabbed three nominations in the International Academy of Web Television Awards for best director, best female performance, and best writer, the last category bringing a win for author Nikki Racklin.
"I didn't specifically have 'Web series' in mind when I first wrote the story," says Racklin, who penned the narrative the series is based on, and co-authored the "Cuckoo" screenplay with writer-director Danann Breathnach. "I was initially thinking feature film. The lead character was originally going to be a 30-year-old from central London! Getting together with Danann and working so closely with him on the script resulted in 'Cuckoo' as it is now." Racklin credits Breathnach, a former MTV Select presenter turned director, with accomplishing the "amazing look of the piece," and ensuring the story authentically adapted to its Irish setting.
Filmed in Dublin for a legitimate Irish feel, the series follows Niamh Keegan, a teenage girl going through her angsty "I'm so bored with life" phase. When she sees a digitally aged photo of a child who went missing 14 years prior and thinks she recognizes herself, we follow her as she attempts to prove her parents kidnapped her as a baby, and discover why she feels so out of place in her own family.
Racklin says "getting back in touch with her teenage side" wasn't as challenging as she had expected. The real obstacle? "Fitting the story into the format; turning it from a feature idea via a short idea to a Web series in four short episodes, with four mini-cliffhangers," she says.
Created in 2012, "Cuckoo" is a psychological drama complete with comedic relief, impressive cinematography, dialogue that conveys Niamh's genuine distress, and a compelling story carried by the copper-headed, Irish–South African actor Pagan McGrath. The series also features Brian Fortune, who appeared on "Game of Thrones," and prominent Irish talent and winner of the 2012 Irish Film and Television Award for best supporting actress, Denise McCormack, from the Dublin-set crime drama "Love/Hate."
After screening in New York, France, and Australia, and making its mark in Atlanta, the U.K., and Geneva with award nominations and wins, the Web series recently secured a distribution deal with channel France 4, which will add French subtitles to the show, and Los Angeles' JTS.TV (Just the Story). JTS.TV, a subscription-based L.A. network, began airing the drama on Feb. 28 as part of a monthlong, weekly release of successful Web series.
For the series' cast and crew, it's yet another bullet point on their growing list of accomplishments; a list that's not too far-fetched for one to build, according to Racklin. "Web series offer an incredibly exciting platform for new writers," she says. "There's a real freedom there, not least from financial constraints. There's nothing stopping you from getting your characters on the page and out there for everyone to enjoy, wherever in the world they might be."