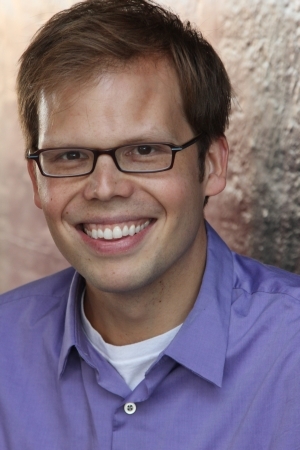 Turning a popular movie into a stage musical is nothing new, but "Silence! The Musical" certainly wins points for creative license. The show, currently an Off-Broadway hit in New York, takes on Jonathan Demme's 1991 Oscar-winning thriller "The Silence of the Lambs" and delivers a hilarious, irreverent musical featuring singing, dancing lambs, and songs like "Are You About a Size 14?" Now, L.A. audiences will have a chance to get in on the laughs when "Silence!" begins performances at the Hayworth Theatre on Aug. 31.

Joining the show is Jeff Hiller, an original cast member since the show's original production at the 2005 New York International Fringe Festival. A recent transplant to L.A., the actor has appeared in such films as "Ghost Town" and on TV shows like "30 Rock" and "Community." But he says booking the role in "Silence!" was his first "job of real merit." Hiller can also be seen on Friday nights at the UCB Theatre in the improvised musical show "Diamond Lion." As for what audiences can expect from "Silence!," Hiller will only say, "It goes anywhere to get a laugh. And sometimes those places aren't pretty."

How did you get involved with "Silence!"?
Jeff Hiller: I kind of knew the director of the show (Christopher Gattelli). He'd choreographed another show I'd had a tiny part in. But for the most part, it was an open call. I was going on every audition I could, but I was intrigued by the show. I knew it was a parody, and the moment I saw the breakdown of the songs, I knew it was up my alley.

You play multiple characters in the show, correct?
Hiller: I do. I play everyone you don't remember from the movie. I play the old German man that lets Jodie Foster into the storage unit where she finds the severed head. I play one of the nerds who finds the moth in the throat. I play the cop whose face gets eaten off. I play the lamb, who makes an appearance in the play. I play Young Clarice. Basically, any part that only has 30 seconds on screen, I play those parts.

But isn't that more fun than playing, say, Hannibal Lecter?
Hiller: At some point, I realized it was! Because I get to wear wigs!

Were you a fan of the original movie?
Hiller: Yes! It was really the first scary movie I ever saw as a child, and it freaked me out. Now when I watch it, I giggle, because it seems silly now.

You've been doing the show off and on since 2005. How do you keep it fresh?
Hiller: The great thing about it is the book writer is Hunter Bell, who is hilarious and generous. When we were rehearsing it in 2005, if I improvised something silly, he would be like, "That's great, do that!" Once we came back to redo the show a year ago Off-Broadway, Hunter was very much like, "During this scene you can have fun and do what you want." So there are great little moments we add in little bits. There is room for little tweaks and fun.

What has the response been from the filmmakers?
Hiller: They like it! They think it's really funny! Jonathan Demme saw the show in New York and stayed after and talked with us and told us funny anecdotes about shooting the movie. I don't think we've ever heard from the studio. I think MGM, who owns the movie, has bigger fish to fry than worry about us.

Who are some of the other celebrities that have been fans?
Hiller: We've had actors from the film come out. Jodie [Foster] and Anthony [Hopkins], if I can call them that, have not come out. But Anthony Head came to see it. He plays Dr. Chilton, who's in charge of the asylum. He was great. And we have a lot of random celebrities, like James Earl Jones and Josh Groban and Kelly Ripa and Joan Rivers. James Earl Jones was really into it! He was laughing and super kind afterwards. He came backstage and posed for pictures, wearing the lamb ears and everything.

For more information of "Silence! The Musical" in L.A. visit silencethemusical-la.com, and in New York visit silencethemusicalnyc.com.