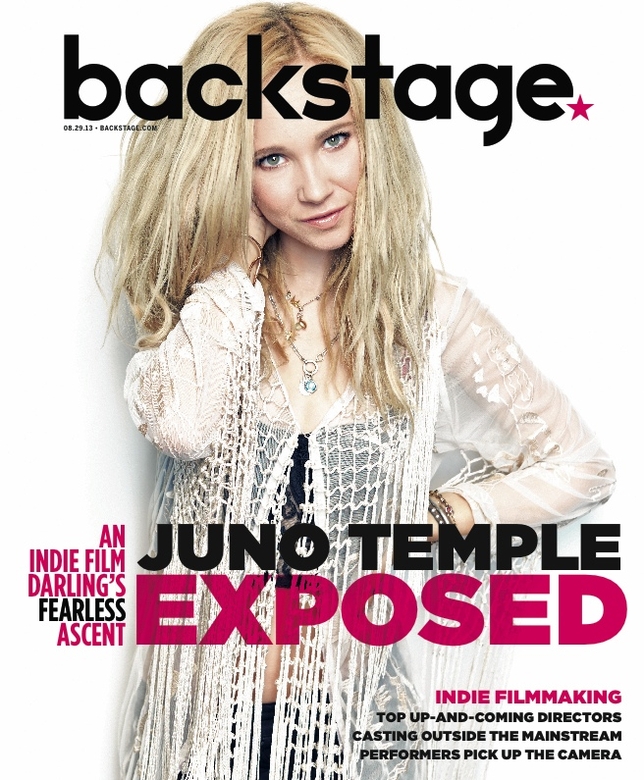 Juno Temple graces our cover this week, and she chatted with Backstage about her latest role as a stripper in new film "Afternoon Delight," in theaters Aug. 30. Pick up a copy of the latest issue on newsstands Thursday, and check out a sneek peak of the feature below!
---
Juno Temple On Faking a Southern Accent
Having spent portions of her childhood in California, the Standard American accent Juno Temple relies on in much of her work—and especially the Valley-tinged dialect of her character in "Afternoon Delight"—comes as second nature. But Temple has also been asked on several occasions to play Southerners, a challenge she relishes.
"Southern, if you talk to dialect coaches about it, is very easy for an English person because it kind of sits in the same positioning of your mouth," she says. "Dialect is always about where your voice sits in different parts of your throat and your mouth and your cheeks, and Southern is very similar to where English people hold their voices."
Of course, the South is a big place with dozens of regional dialects. Who better than an Englishwoman to grasp that complexity and find her own voice among many.
"I think Texas is, for me, where I classically go with Southern," she says.