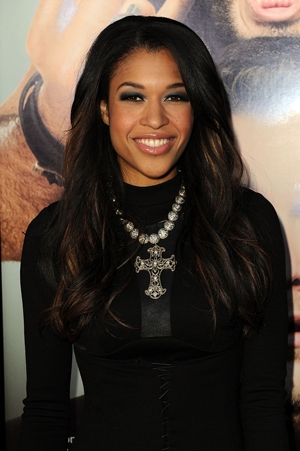 I had taken classes here and there, but nowhere as noteworthy as Purchase. They didn't necessarily teach one specific method. There are different teachers who tell you different things. I read Stanislavsky, studied some Meisner—there's so much to learn during the program. Training is vital. You need to know the technical aspects of acting, just in case someone hands you a monologue and simply says, 'Cry here and laugh here.' You have to be able to make sense of it all. It can't appear mechanical, even though you may be relying upon mechanical means.
I went there for over a year, a year and a half. I had the opportunity to do a play, a new musical, at the Theater for the New City. And then I ended up heading to Los Angeles not long after. But I had a lot of great teachers. There was one, A. Dean Irby, who really stressed the importance of dramatic work. I always enjoyed laughter and making people laugh, and it came more easily to me. He would give us exercises geared more towards the deeper and darker emotions. He was very encouraging about not being afraid of drama. To have someone early on in your studies help you not to be afraid of your own feelings was valuable.
There was another teacher, Kay [Ellen] Capo, who didn't tell me to drop out, but she encouraged me to follow my own unique sensibilities and inner guidance. I had a real hunger to see what it was like out there beyond the safety of the school. She told me to go my own way and that it was OK to follow my own path. That's carried over into all aspects of life and all aspects of acting. She really let me know to be myself and speak out about it. I apply those lessons today. Even now, I will throw out ideas here and there on sets. And had I been shy about doing that, I would have missed out on these little gems that were actually of value.
Another place that really helped me was studying at the Groundlings when I moved to L.A. Things are always subject to change; scripts change and evolve as you go. On 'New Girl,' I'd read the script at the table read, but by the time I got to set, things would have changed. Even when you're shooting it, they come up with alternate lines and shout them out to you. So studying improv helped me to always be open and loose.
—As told to Jenelle Riley