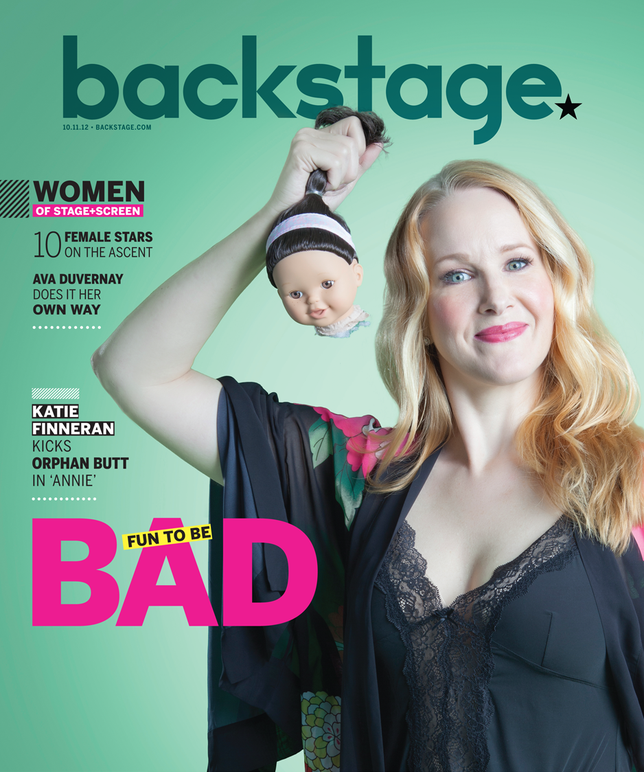 Katie Finneran grew up in Miami and trained at Miami's New World School of the Arts. She attended Carnegie Mellon University for one year but found the coursework to be repetitive. While reading Uta Hagen's book, Finneran decided to move to New York and study at HB Studio with Hagen for $7 a class instead of the debt-inducing $60,000 fee of a four-year program.
"I sort of risked that I would get in or not get in," Finneran remembers of the choice to leave. "But even if I didn't get in the first year, I would have auditioned again the next year, and if I didn't get in the next year, I would have auditioned the following year until I wore her down. But I did get in and I did start studying with her immediately. It was the best thing I've ever done, really.
"I just loved her. She scared me so much, more than anybody has ever professionally scared me in my career. I just wanted to please her so much. She was very grand and very articulate and eloquent.
"She was a master at what she did. She was able to explain how to achieve a better performance, a better communication onstage. She was able to articulate that better than anybody I've ever read about or worked with. She was able to teach you how to fix a scene yourself so you didn't have to depend on her. She taught me more than anybody ever did about acting.
"One of the great things she taught me was how to do a long run. I won't give away all my secrets. It's basically, expect something different, expect a different outcome. If you're doing over 300 performances or 1,000 performances, just expect something else."