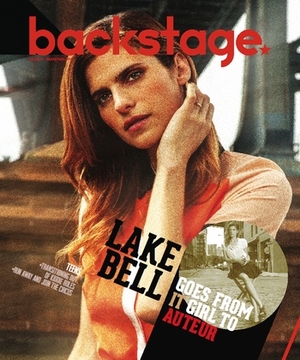 Lake Bell graces our cover this week, and she chats about transitioning from a supporting actor to writer-director with her film, "In A World...," out Aug. 9. Check out a sneak peek from the feature below!
---
Lake Bell on Auditioning
"I had my sticky hands all over every aspect of this movie," Lake Bell says, which meant that she sat in on all the auditions. Though she estimates that 90 percent of the cast was in her speed dial already, a handful of roles were open. Together with John Papsidera—who brought up Geena Davis as a possibility for a crucial late-in-the-film role; Bell had lunch with Davis rather than have her come in—Bell watched actors bring her words to life. But she made sure to bring her experience as an actor into the room with her.
"I like to immediately go over to their side," Bell says. "I don't like the us-and-them feel. There's no wall here! And I always read with all the actors because I'm the protagonist too, so in a way it's like a chemistry read right away."
Bell has words of advice for auditioning actors—mainly to stop letting the nerves interfere with your chance to act. "The nerves suck because then you're not doing your best shot," she says. "They want to cast you. Everybody who is casting in there is desperately hoping that it's you. They want it to be done. And that's a nice room to walk into."