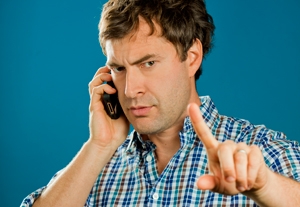 In his films, both as an actor and as a writer-director,
Mark Duplass
has made a name for himself by presenting sincere and honest characters. So it's not unexpected to discover that Duplass is equally straightforward in real life. When asked about his exploding career, he says, "To be honest with you, I can feel things changing. I know the press answer is supposed to be" -- here he slips into an exaggerated Southern accent -- " 'Ya know what? I'm still that little boy from Louisiana, and I just get up and put my pants on one leg at a time.' But fuck that. I can feel there's a shift in things. I'm getting many more offers to do things now, and it's really exciting, and I'm endlessly thankful for it."
"The League" (FX)

As it happens, 2012 is shaping up to be the year of Mark Duplass. Best known to TV viewers for his three seasons as work-averse Pete Eckhart on the FX series "
The League
," Duplass is showing his sensitive side as the romantic lead in two acclaimed indies, "Safety Not Guaranteed" and "
Your Sister's Sister
," both currently in theaters. Earlier this year he was seen in Lawrence Kasdan's "Darling Companion," later this month brings a supporting role in the drama "People Like Us," and fall finds him in Kathryn Bigelow's follow-up to "The Hurt Locker," the much-anticipated "Zero Dark Thirty."
Jay and Mark Duplass (Getty Images)

He's equally busy behind the camera; Duplass and his older brother, Jay, broke into the indie filmmaking scene with their improvised 2005 comedy "The Puffy Chair," which, for better or worse, is largely credited with launching the
mumblecore movement
. This year the Duplasses co-wrote and directed the critically acclaimed comedy "Jeff, Who Lives at Home" and the upcoming "
Do-Deca-Pentathlon
."
If there is a common thread in Duplass' recent characters, it's a decency and genuineness rarely seen onscreen these days. Take the character of Kenneth in "
Safety Not Guaranteed
." Based on an actual advertisement that was sent in to Jay Leno's "Headlines" segment, the comedy is about a man who places a personal ad seeking someone to travel back in time with him. In most films, Kenneth would be a nut job. The genius of Derek Connolly's script -- which won this year's Waldo Salt Screenwriting Award at the Sundance Film Festival -- is that Kenneth is such a reasonable, insightful gentleman that the magazine intern (played by Aubrey Plaza) sent to investigate him ends up falling in love. The same could be said of the character of Jack in "Your Sister's Sister," the largely improvised film from Lynn Shelton. Still reeling from the loss of his brother a year earlier, Jack retreats to a remote cabin where he finds himself in an odd triangle with his best friend (Emily Blunt) and her sister (Rosemarie DeWitt). Though Jack says and does some unforgivable things, he remains guileless and likable throughout. One gets the sense Kenneth and Jack would be simpatico with the title character from "Jeff, Who Lives at Home," a slacker who finds inspiration in the M. Night Shyamalan movie "Signs" and sets out to live his life by the principles of that film.
"Your Sister's Sister" (Tadd-Sackville-West)

Duplass says that both of his current films required him to stretch as an actor in new ways, and he initially struggled with how to play Kenneth. "It wasn't until I clued in on that aspect of him, that childlike, beautiful believer quality, that I figured it out," he says. "I realized that if you believe in time travel, you cannot have an ounce of cynicism in your body. There could be no sarcasm, no cynicism; he wouldn't swear. And that is somebody that I could get behind, no matter how crazy they seemed." It's a trait Duplass is drawn to: "I don't know what it is, but I'm in this place right now where, when I see purity in people in 2012 -- that wide-eyed, unguarded behavior -- I just flock to it. It's magnetic to me."
Family Business
Duplass is doing pretty well for a guy who only got into acting because his brother could hold the VHS camera better. "When we first got the video camera at our house, Jay was 8 and I was 4," Duplass says. "He started shooting, and I started being in all our films. We realized early on it was helpful to have one of the filmmakers inside the scene, to help control it. And that's continued on after all these years; I'm still in the movies, and Jay is always the A cameraman."
Like many kids, the Duplass brothers cut their filmmaking teeth shooting home movies, first a remake of "The Blob" starring the family's blue beanbag, then one with 7-year-old Mark as a karate master who has to kill a home intruder. "It's so funny because you hear stories of how Spielberg and Sam Raimi made films as children and you could see the geniuses that they were going to become," says Duplass. "And ours were absolutely nothing like that. They were just really dumb, shitty movies."
As for their signature improvised style, Duplass says the pair lucked into it. "We tried making movies with written dialogue, mostly derivative Coen brothers-type films, and they were just bad," he says. "Then we made a short about a guy trying to perfect the personal greeting on his answering machine and just kind of winged it. It was the worst-lit, worst-sounding movie made with our parents' video camera with a dead pixel right in the middle of it, and it got into Sundance and won us all kinds of awards and got us our agents." The film, "This Is John," taught Duplass a valuable lesson: Story and performance are key. "Get those two things right, and the rest doesn't really matter."
With no formal training as an actor, Duplass was concentrating more on writing and directing when other filmmakers began to seek him out. "I don't really go out and audition much as an actor," he says. "A lot of work I've done has been through people who saw me in something and liked me." Such was the case with Noah Baumbach, who caught Duplass in "Hannah Takes the Stairs" and cast him in "Greenberg," and with Kasdan, who was a fan of "The Puffy Chair" and brought him in to discuss "Darling Companion." Says Duplass, "When people like that call me, I go."
Duplass alternates between films with improvised dialogue, such as Shelton's "Humpday" and "Your Sister's Sister," and tightly scripted movies such as "Greenberg" and "Darling Companion." He says he feels at home in each. "If you really believe in the script and it's really well structured, then I can easily jump headlong into it," he says. "In the case of something like 'Your Sister's Sister,' I would so much rather improvise because we put together the movie so quickly. If we had written a script, it would have been a flawed script. And if you try to execute a flawed script, you make a piece of shit. So unless you have the requisite two to three years to make that script pitch-perfect, I'd rather improvise it."
As for being an actor for hire versus making a film, Duplass uses a family metaphor. "Writing and directing a film is like being a parent to a child, where of course nothing will be as rewarding, but it's a fucking pain in the ass sometimes," he says. "And acting in a movie is like grandparenting a child, where you get all of the fun and all the joy and then at the end of the day you drop the kid off and you go home. That is really nice sometimes, and it's a great antidote to my filmmaking career."
Endowing the Arts
(Blake Gardner)

Duplass is enjoying a small break in his busy schedule before Season 4 of "The League" begins shooting in August. Then comes the premiere of "Zero Dark Thirty," Bigelow's top-secret film about the hunt for Osama bin Laden, which the actor can't talk about. "I am contractually obligated to shut the fuck up," he says. As writers, he and his brother keep busy with uncredited rewrites and polishes, though they are adapting the novel "Mule" for Todd Phillips to direct. And they are working on several projects for themselves to direct. "Part of the reason we were able to make five movies in the last six years is we had a nice stack of scripts in the drawer," Duplass says. "That drawer is now empty, and we need to replenish."
The two are eager to help other emerging artists, something they learned from their father, a Southern lawyer whom Duplass credits with making his career possible. "I talk about this even though it was so embarrassing at the time because I think it's important for parents to hear," Duplass says. "From about 20 to 24, I was a musician and a film editor, and I was starting to get to the point where I was too tired at the end of the day to make anything. My dad came to me and Jay and said, 'You're in your prime right now, and you're fucking wasting it. I'm going to give you $1,000 a month to just live and eat, and you should work all day every day on your art if you really want to do this.' " Duplass is quick to point out that his father was not necessarily a supporter of the arts. "He doesn't give a shit about the arts; he just loved us. And it was the best thing he ever did for me. So a word to all the parents out there: If you're going to support your kids in the arts, give them a little something so they can do it and they don't have to wait tables and then have an hour and a half of tired work to make their stuff. Let them go all the way if you believe in them. It was the best thing that ever happened to me as an artist."
Duplass says he's met several people through film festivals and has friends he's doing his best to help in any way possible. "I look back at that time in my life, and I was close to not having the energy or the fortitude to make it," he says. "If by chance I can somehow make that difference in someone else's life the way it was made for me ... holy shit, is that worthwhile."