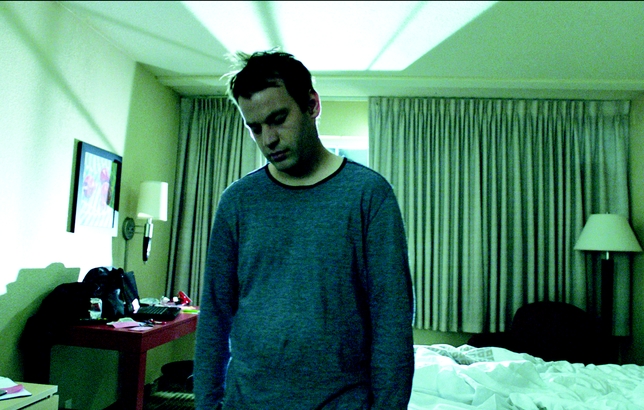 Mike Birbiglia's "Sleepwalk With Me," a hit at Sundance and South by Southwest this year, is an intimate and realistic look at the life of a struggling standup comic (admittedly, one who has to cope with a pretty unbelievable malady). Birbiglia stars in the film as Matt Pandamiglio, a thinly veiled stand-in for the comic in his early years, who gradually finds his voice onstage as he loses control of his life off it. Lauren Ambrose plays his long-suffering girlfriend Abby, with James Rebhorn and Carol Kane as his parents and Cristin Milioti as his sister.
"Before this movie, I was at this place in my career where I auditioned for things and was not cast for about 11 years in New York," Birbiglia says. "So I cast myself as the lead in my movie."
To adapt his solo show of the same name into a feature film, Birbiglia worked with casting director Jennifer Euston to populate the scenes. Euston had been calling Birbiglia in for auditions for years but was never able to place him in a project.
"I had such a knowledge of the comedy world," says Euston, who spends a lot of time at the UCB Theatre in New York and has cast comedies such as HBO's "Girls" and MTV's "Human Giant." "That's why I was so excited to work on ["Sleepwalk With Me"]. I know Mike and I had seen his show, and I wanted to cast his movie."
She and Birbiglia collaborated to bring on board comedians Wyatt Cenac, Marc Maron, Kristen Schaal, and Jessi Klein, who have supporting roles as some of the comics he encounters on his journey of self-discovery. Alex Karpovsky, John Lutz, and David Wain also make cameo appearances. All of the characters feel real and fully developed, even if their screen time is limited to one scene, because of the lived-in nature of the comics playing comics.
"I kept thinking of the movie as sort of the 'Once' of the comedy world," Mike Birbiglia says. "I'm a comedian, and the other comedians are played by comedians, the same way that in 'Once' there are the musicians that hang out together. I just thought that that's the way it's going to feel the most real."