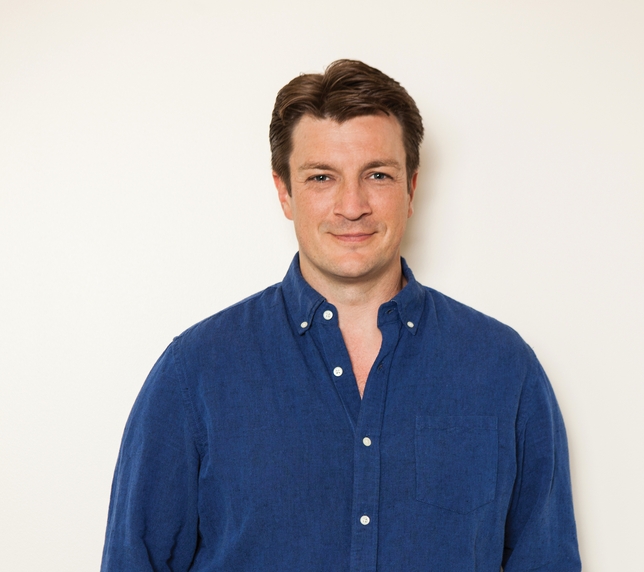 For a smart guy, Nathan Fillion is good at playing dumb. The actor who first came to prominence as space cowboy Mal in Joss Whedon's beloved cult series "Firefly" will soon be seen on screens as dense policeman Dogberry in Whedon's adaptation of William Shakespeare's "Much Ado About Nothing," which was shot in a mere 12 days at Whedon's home in Santa Monica. Fillion, who also appeared as arrogant and oblivious superhero Captain Hammer in "Dr. Horrible's Sing-Along Blog," revealed his inspiration behind delightfully clueless characters.
"At one of these Shakespeare brunches we went to, I had just won a Saturn Award. It's an enormous trophy with a huge pedestal, a golden wave, with the planet Saturn sitting atop it. It's enormous; it weighs approximately eight and a half pounds," he says. "I put a string around it, put it around my neck, and went to the brunch and said, 'Hey! How you doing!' I would hug people and go, 'Oh! I keep forgetting I'm wearing this!' Just that kind of guy, kind of vain and stupid. And that's what I've always drawn on, that kind of guy who thinks really highly of himself but is really not quite bright and doesn't know it. I based Captain Hammer on that, and Dogberry too. A truthful, straightforward guy who's not quite bright. And really concerned about his hair."
Read more with Fillion and his "Much Ado" cast mates in this week's issue of Backstage.