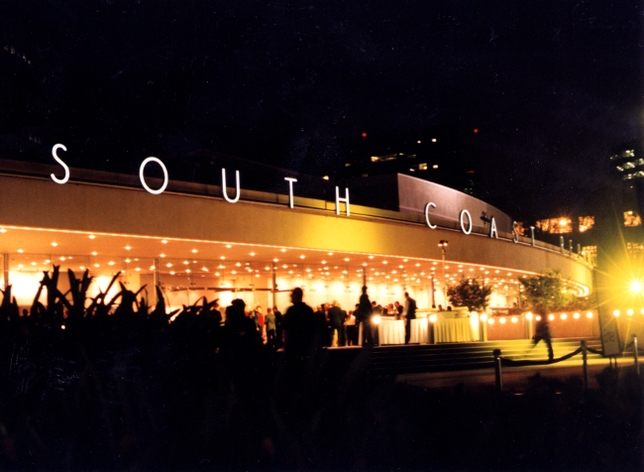 A staple of the California theater scene, the South Coast Repertory has—as the theater's Acting Intensive Program Director Karen Hensel says—"got it down." They've won a Tony, featured Pulitzer Prize–winning work, and have helped generations of actors perfect their craft.
Hensel is one of the many employees who represents not only a solid education formula focused on "process over product," but an institution with a predilection for premiering new work and giving a voice to new playwrights and actors with outlets such as the Pacific Playwrights Festival.
"It's a solid organization doing exciting work onstage, offering challenging and sometimes controversial plays," says Hensel. "That's our hallmark, and we hope that our training program reflects that."
The three-theater complex located in Costa Mesa, Calif., offers multiple opportunities to showcase and workshop new and bold plays. It also runs a 13-show, $9 million season—which this year includes "Death of a Salesman," "Tartuffe," "The Light in the Piazza," and others—and offers training for actors ages 8 to 80.
Their programs for children and teens, adults, and professional adult actors focus on learning the craft—or the "process"—rather than aiming for the product of a performance. "They're not just there trying to get you to do a play," says SCR student Nick Slimmer, 20, who's been with the theater since he was 12. "If you were going to play soccer, you wouldn't just get a uniform and get a soccer ball and play—you have to practice first."
The budding actor's practice has paid off; he just landed a role in this season's "Tartuffe," and was also cast in the annual production of "A Christmas Carol" in 2013. After spending six years moving through the children's programs as a "little freckle face," according to Hensel, Slimmer recently graduated from the Acting Intensive Program (AIP), which is focused on creating a smooth transition into or back into professional acting life.
"You're able to get in a very short period of time—I wouldn't say the equivalent of a master's or graduate degree, but you do get all the stuff offered in those types of programs," says longtime AIP faculty member and SCR founding artist Hal Landon Jr. "You would be prepared to act professionally someplace when you're done, or know where you want to go from there—whether you'd want to go to a graduate program, or you want to head straight for auditioning for professional productions. It gives the actors and the people in the program a very clear idea of where they are at the end."
While the AIP doesn't adhere to any one training style, much of the teachings are based in Chekhov, and examine theater as well as film and television audition technique; the refining of the acting technique foundation; voice and dialect flexibility; Shakespeare and classical training; and comedy and improv. All of the program's faculty members have professional performing experience.
If you're thinking about joining SCR's training program, child through adult classes are open and organized based on experience level, and admission into the AIP is audition-based. And for those getting on their financial feet, another way to get at least some of those toes in the SCR door is by volunteering as an usher, which provides free access to entire seasons of great performances.
David Emmes/Martin Benson Theatre Center: Photo courtesy South Coast Repertory; "a christmas carol": Tania Thompson/SCR