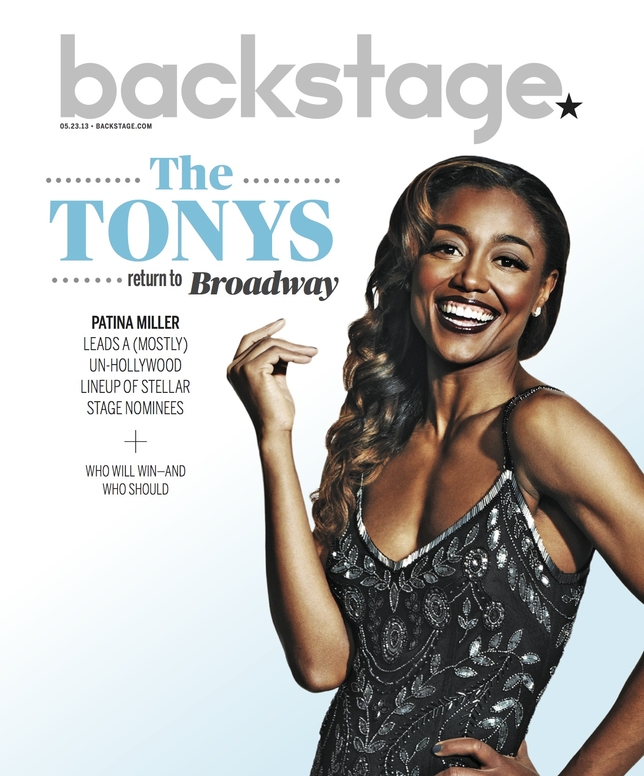 "Pippin" star Patina Miller is on the cover of Backstage this week! She chats about how she prepared to play the Leading Player - it involves the trapeze! - and why she feels lucky to be on Broadway.
Here's a sneak peek at the story, and the full version will be available online and on newsstands on Thursday!
---
The Leading Player of Her Life
Just like the Leading Player encourages Pippin on his path to self-discovery and fulfillment, Miller looked to her mother along her journey.
"She's totally my leading player," Miller says. "She never let me give up."
Miller credits her mother with giving her the confidence and the strength to pursue her goals. "My mom had me when she was very young, and so I didn't want to end up in her situation," she says. "So I always pushed myself to follow my dreams, no matter what—to just go for it."
When considering her character's backstory, she knew the woman after whom to model her.
"My mom is very strong," Miller says. "My mom's a minister; she's not necessarily a circus ringleader. But she is a minister with faith, and she has strong values, and this Leading Player has something that she holds strong to her, her morals and getting the audience to go away with all these questions…. So I just based it off my mom."