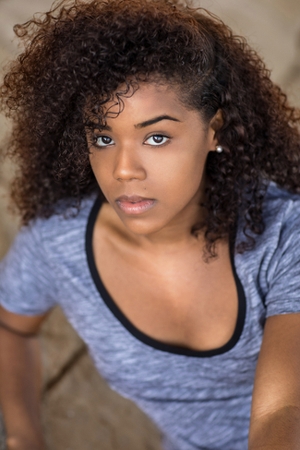 Raquel Ascension is about to start production on "The Boogeywoman," a horror film she instantly fell in love with—and that she booked through Backstage!
'The Boogeywoman' is a dream project.
"I have always been drawn to the horror genre. When I read the production description, I was ecstatic. It's original and daring. It's not a run-of-the-mill teen horror film. Someway, somehow, I had to be a part of the project. I fell in love immediately [and] you just don't ignore those feelings."
And she admires the creator.
"The director and writer, Erica Scoggins, is rebellious in her filmmaking in the absolute best way. She is empowering women with her films, depicting us as powerful yet vulnerable creatures who won't succumb to monotony."
Backstage protects its members.
"Backstage makes it simple to find projects that suit me, and the email notifications are super convenient. The main thing I appreciate is that Backstage protects its members. They let you know when someone posts a phony casting call."
Ascension sympathizes with her character.
"I will be playing the supporting role of Carrie, the lead's caring best friend, the designated nurturer. She feels it's her responsibility to watch over those she cares about. She doesn't recognize that her best friend needs independence because she craves being the savior. Even though she can be overbearing, I know she means well. She wants nothing but the best for people."
Every minute counts.
"I use Backstage every single day, multiple times a day. I don't want to miss a thing! [My advice for others is to] use Backstage every day. Sign up for email notifications and reminders. If you are drawn to a role, submit yourself immediately. Do not hesitate! Time is most important!"
To see your success story in print, tweet @Backstage using the hashtag #IGotCast.
And if you haven't yet been cast, check out our audition listings!