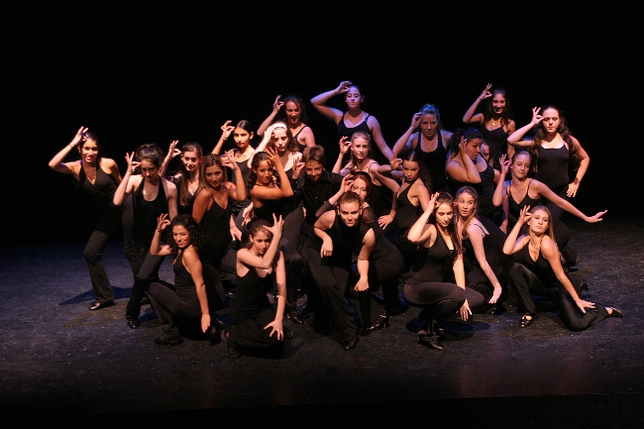 When it comes to training tomorrow's theater superstars, Broadway Artists Alliance has it all figured out. With an emphasis on collaboration and networking with some of the buzziest names in the biz, BAA transforms its young students into triple threats with which to be reckoned.
"BAA strives to be both a nurturing support system and advanced training ground for dedicated young performers ages 8–21," says Jennifer Johns, BAA's artistic director and founder. "We are so lucky to be located right in the heart of the theater district where our students have access to such great mentorship from our Broadway instructors."
Its faculty of industry professionals includes award-winning composers Stephen Schwartz and Jason Robert Brown, and Broadway stars such as Sutton Foster, Lillias White, and Norbert Leo Butz. Among the school's alumni are pop star Ariana Grande and Sadie Sink, who went on to play the lead role in the Broadway production of "Annie." Students have launched careers in Broadway's "Matilda," "Newsies," "Kinky Boots," and countless others. Success stories abound when an acting school evolves into an institution; BAA is an impressive addition to a theater résumé, as well as a sure sign of success to come.
"Both of the young ladies in Broadway's 'Violet' (Emerson Steele and Emma Howard) are recent BAA alumni and came to chat with our students in a Q&A this summer about their experiences," says Johns. The summer program and year-round master classes often use talkbacks to bridge the gap between aspiring stars and their idols. According to Johns, the teaching goes both ways. Working Broadway artists inspire and are inspired in equal measure: "I love it when a BAA master class instructor comes out of a class and says, 'Wow! These kids help remind me of why I love this—and they're so talented.' "
What tips does this Readers' Choice winner have for young stars in the making? "Find a great training program that both nurtures and challenges your current skill set," Johns says. "There is nothing more engaging, authentic, and inspiring than just being you. While in theater we are often asked to slip into the shoes of another character, I find that the students who are the most successful are those who can do so with the truth of bringing in their own unique and wonderful qualities to their work.
"Also," she adds, "stick with it!"
Check out interviews with all of the 2014 Readers' Choice winners, coming to you throughout the week!