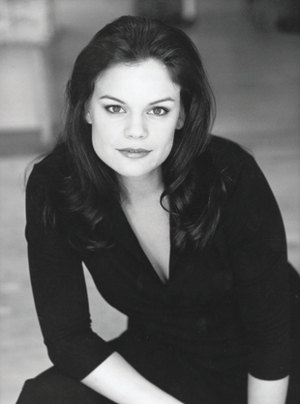 Favorite Dance Teacher, Kathryn Van Meter
The funny thing about Kathryn Van Meter is that despite not having her own studio, the choreographer and theater artist made such an impact on her dancers that they nominated her for our Seattle edition of Readers' Choice!
"It's really flattering that people thought of me when I don't regularly teach classes," she admits, "but I always wanted to create a safe space where people can feel free; I find it helps people do their best work."
Dancing since the age of 3, Van Meter found the art form allowed her to deal with big emotions in her formative years like nothing else. She's been fortunate enough to make a living as a full-time dancer and choreographer in the Jet City.
"It's a really exciting place for both dance and theater," she says of Seattle. "There's not only major, top-tier professional companies, but it's a really great place for people to make their own work because there's a ton of smaller venues and companies. It's a city and a vibe where it's a little bit DIY."
For those thinking of relocating to a smaller market with more freedom to create, Van Meter suggests heading over in March when many companies and theaters are holding their generals. "You need patience," she advises. "It can take a second to break into the community here, but once you're in, you're in!"
Her second tip? Focus on performance quality. "What you can bring to something in terms of your performance quality can oftentimes be more valid than, Can you actually land that triple pirouette? I can teach someone how to do steps but I can't teach someone to dance from their heart."
Inspired by this post? Check out our Seattle audition listings!