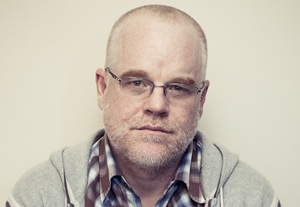 As an actor, Philip Seymour Hoffman has worked with some of cinema's legendary directors. He has shone in supporting roles for Anthony Minghella and Cameron Crowe, been a longtime member of Paul Thomas Anderson's repertory company of actors, and played with the brothers Coen.
Hoffman has learned from some of the best, so it's no surprise that with his film directorial debut, "Jack Goes Boating," he proves himself a natural behind the camera as well.
"Jack Goes Boating" is a film about relationships—primarily the tentative, blossoming love affair between two damaged souls, Jack (Hoffman) and Connie (Amy Ryan), introduced on a blind date. Jack soon finds himself taking new opportunities: learning to swim so he can take Connie boating, taking cooking lessons to prepare a meal for her. As their relationship grows, that of their married friends Clyde (John Ortiz) and Lucy (Daphne Rubin-Vega) fractures. But the film is also about the friendship between Jack and Clyde, which is subtly threatened by the new couple. The offbeat film won't be to everyone's taste; it's sad and romantic, often at the same time. But it's undoubtedly a true actors' piece, and all the performances are stellar.
The piece began its life as a play, written by actor-playwright Bob Glaudini and first mounted in 2005 at the LAByrinth Theatre Company in New York, where Hoffman and Ortiz served as co–artistic directors for eight years. Although Hoffman starred in the original production (along with Ortiz and Rubin-Vega), he originally had no intention of directing or even acting in a film version. Ortiz, Hoffman's friend of 16 years, pushed him in that direction, and Ortiz couldn't have higher praise for Hoffman. "He's phenomenal with actors. His strengths are striking the delicate balance of being in total control while remaining open to collaboration," Ortiz says. "Another strength is the specificity he strives for in telling the story of these characters. I never feel like I'm going down a cliché general road of stereotypes when working with Phil. It's always an authentic, sincere, genuine, selfless, and passionate journey."
Hoffman, sporting a freshly shaved head, is attending the Toronto International Film Festival to promote "Jack" the week before it opens in limited release. He admits to being exhausted and in desperate need of "a real, New York cup of coffee." He recently finished shooting "Moneyball," re-teaming with Bennett Miller, who directed him to an Academy Award in 2005's "Capote." Up next, Hoffman will direct again, this time a stage production of Sam Shepard's "True West" in Sydney, Australia. The play is close to his heart; in 2000, he and John C. Reilly earned Tony nominations for a Broadway production in which they switched leading roles on alternating nights. But beyond that, Hoffman reveals, his plans are fairly open.
Back Stage:
When "Jack Goes Boating" premiered as a play, there was talk of making it into a movie. Did you throw your hat into the ring as a director early on?
Philip Seymour Hoffman
: Oh, no, no. People would talk about it being cinematic, but my intention was just to act in the play. I had no thoughts of directing or even being in it as a film. When [co-financers] Overture Films and Big Beach [Films] saw the play and wanted to turn it into a film, I didn't even think I wanted to act in it; I thought I would produce it. It was Ortiz who made the suggestion that I direct it, because I'd been directing theater for a while and looking for a film project.
Back Stage:
So it was all his doing?
Hoffman
: Pretty much. But I was intrigued by the idea of doing it as my first film. As I was thinking about whether or not to do it, I began to see it in my mind. I could describe things I was seeing visually and started thinking about the story line and, specifically, that ending. I think you have to be able to envision it before you say yes to directing anything.
Back Stage:
But you were still hesitant about starring in the film.
Hoffman
: Yeah, I definitely didn't want to do that, and I was pretty adamant about it. But it was hard to find someone to take on that part. It's a very mysterious part on the page; it's pretty elusive. So that was one problem: trying to get someone to see it the way I did. But then the producers also knew I had done it onstage, so there was some pressure there. We did talk to a couple of actors, one of whom was going to do it-;I don't want to mention his name, because I don't want him to have to answer a bunch of questions about it-but he was great. He would have been really good. But he couldn't get out of this gig, and we had to shoot in winter. We couldn't move. So I had to do it, or else we would have had to push a year, which means death for a movie. So I just did it.
Back Stage:
Were you very involved in casting the rest of the film?
Hoffman
: Yes. I cast all the parts.
Back Stage
: Do you have a certain empathy for actors going through auditions, having been there yourself?
Hoffman
: Absolutely. But it wasn't my first time. I've been directing theater, so I've sat at a lot of audition tables.
Back Stage
: What do you want from an actor when they walk into that room?
Hoffman
: I'd want them to do it well so I can understand what they think the character's about, instead of trying to please me. Not that they should just try to please themselves, either. It's tricky: You can't go in there trying to please anybody, really; you just have to go in and act well. Because some people's version of pleasing themselves is not good acting. I want to see what you think acting well is. You might not act well in front of me, and you might know that. You might have been nervous; it could be a hundred different things. The audition process is about getting to know somebody. Because ultimately you're going to hire who is right, and that doesn't necessarily always mean the person who gives the best audition. It's about seeing them, seeing how they take notes and make adjustments, and really getting a feel for how they work.

Back Stage
: Do you ever have to audition anymore?
Hoffman
: No, not so much, but I'm sure I will again. And I do find myself in situations where I need to prove myself somehow. Like when they say, "We're just reading through it," but you know they want to test you. Even when you stop auditioning and get the job, you're still proving yourself. It's the profession we're in. All that means is you know the people who don't really want you. So if you want something and they don't want you, you have to go and get it.
Back Stage
: Were you good at auditioning?
Hoffman
: Sometimes. And sometimes I was awful. I had a lot of bad ones, a lot of rejection.

Back Stage
: How did you cope with the rejection?
Hoffman:
By telling yourself to act as well as you can. And if you do that, there's nothing more you can do. Nothing feels worse than doing poorly in front of people and not being able to fix that. But just not getting a job—that's a part of the process.
Back Stage
: You've worked with such a variety of amazing directors. Which ones did you draw from the most on this film?
Hoffman
: You're right, I've been lucky enough to work with really amazing directors. But I never tried to say, "I wonder how Paul would shoot this," or "I wonder what Bennett would say." I just let them be there; I let whatever experiences I'd had influence what I did. I'm a big advocate of listening to yourself very strongly. It's one thing to be influenced and inspired and another to let the influence and inspiration come out of what you really want to see happen. Because you're still being influenced and inspired when you're doing that. I started to see what I wanted to see in my mind and had trust that those great directors had influenced all of it.

Back Stage:
Because you had done the play so many times, did you worry about falling into the trap of repeating yourself or not being open to new discoveries?

Hoffman
: Absolutely. That was precisely what I wanted to avoid. And we found there was so much more stuff to discover.
Back Stage
: Did you discover anything that surprised you in the translation?
Hoffman
: Nothing that really surprised me but things that were very exciting. Like the idea that we could start to see him visualizing himself. Bob mentioned that in preproduction, that the opportunities were really fantastic now that it was on film. There were these images we were able to catch: a great shot of him just in blackness and the overhead shot of him imagining himself swimming in the pool—snapshots of somebody inspiring themselves. That was kind of a new revelation to us.
Back Stage
: Was directing a film what you expected or more difficult than you thought it would be? How did it compare with directing for theater?
Hoffman:
I thought it was really fun, to be honest. As for directing for theater, it's just shorter. It's a seven-to-eight-week commitment. A film is over a year. Directing for theater is very satisfying, but it ends. It opens, and you're done. But a film, you're there to the end; it really is your baby, and you never really hand it over until you hand it over to the viewer. That's the vulnerable time, when you go, "Here you go!" Because everything that's in that movie has been influenced by your decisions.
Back Stage
: Do you have any opinion on test screenings? You don't seem to make the kind of films that go through that process.
Hoffman
: Actually, we had a test screening for this film. The producers wanted to do it, so we did it, and at the end of the movie there was a very strong, positive reaction, and we all walked out feeling great. Then the surveys came back, and it was all good, but you start reading them, and you realize that if you force somebody to have to answer a question about a movie, you're not going to really get the truth. You're going to get their truth after having to think about things they wouldn't normally. Questions like "Was the beginning slow to you?" And maybe their answer is, "Well, yeah, a little bit..." but what you don't get is, "...but I liked it. It was good that it started off slow because then we were surprised when this happened." Why would you make someone think about those things? You would never do that about any other art. You wouldn't prompt someone to say, "Well, yeah, what about the Mona Lisa's smile? I guess it is kind of unimpressed." And you do not get the true, immediate gut reaction the minute you start to ask questions. So I don't know how much they work, other than maybe for blatant comedies where you really want to see what makes people laugh.
Back Stage
: Do you have any other acting projects planned in the near future? I feel like we haven't seen you onscreen in a while.
Hoffman:
Well, that's because you haven't. I just finished shooting "Moneyball" with Bennett this summer, and that was the first thing I'd acted in since "Jack." I think it had been 10 months since I had acted at all. I have three kids now, and I'm trying really hard not to do something unless I have to for the next 10 years of my life. I can't spend half the year out of town; I can't spend 80 percent of the time working 10-to-12-hour days, which is what the film and theater world is. Those things that are weekend jobs or night jobs are not kid-conducive, so I'm really trying a lot harder to pick just the things I have to do. Before, it was easier to make fast decisions, to act on a whim. I've kind of lost that luxury—which I'm grateful for. If someone says, "Hey, you want to go to Paris for three months?" I have to really think about it. I try not to tempt myself as much. And some people want you to make a decision right away, and I tell them I can't do that, so if they need to move on, I understand. I'm no longer living a life of quick decisions.
Bio Briefs
-Won an Oscar in 2006 for "Capote"; was nominated in 2008 for "Charlie Wilson's War" and in 2009 for "Doubt"
-Other stage credits include "Long Day's Journey Into Night," for which he earned a Tony nomination; "The Seagull," directed by Mike Nichols; and "The Merchant of Venice"
-Theater directing credits include Stephen Adly Guirgis' "In Arabia, We'd All Be Kings" and "Jesus Hopped the A Train" for LAByrinth, as well as "The Glory of Living" at the Manhattan Class Company