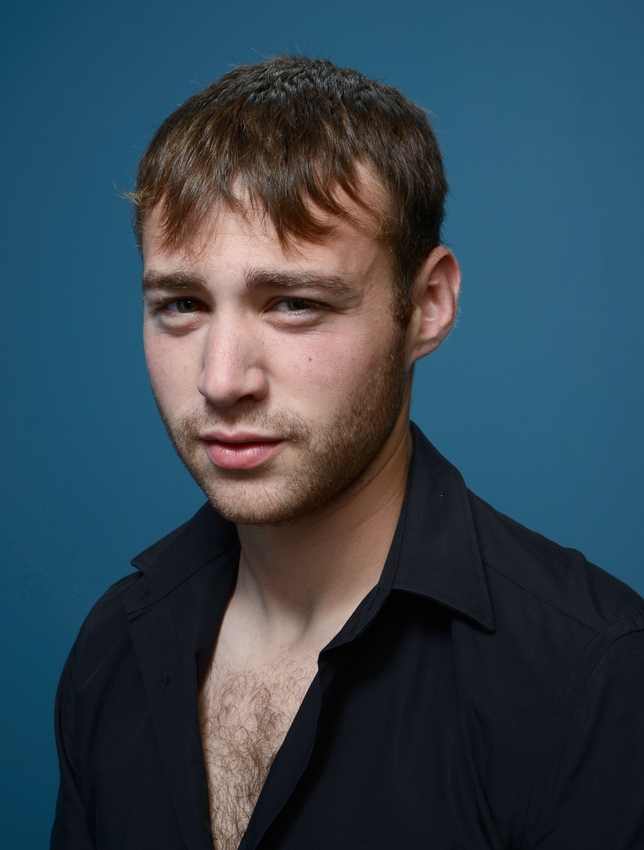 At the age of 23, Emory Cohen is already a veteran of the Toronto Film Festival. The actor attended last year with the premiere of "The Place Beyond the Pines," in which he played Bradley Cooper's son. His turn in that movie prompted director Derek Cinefrance to compare Cohen to Marlon Brando for his ability to convey toughness and complexity simultaneously. This year, Cohen returns with the premiere of "Beneath the Harvest Sky," the narrative debut of documentary filmmakers Aron Gaudet and Gita Pullapilly. Cohen stars as Casper, who, with his friend Dominic (Callan McAuliffe), dreams of leaving behind the small town of Van Buren, Maine. To achieve his goal, the restless Casper falls into a dangerous drug-running scheme.
Congratulations on a fantastic performance. How did Aron and Gita's script find its way to you and what attracted you to the role of Casper?
Emory Cohen: Thank you. I got the script through my agent, it was a basic breakdown and I put it on tape. The script in general attracted me, it was a well-crafted script, and the stitching was tight. Ultimately, I was drawn to Casper because he was considered trouble to the town of Van Buren but he had so much soul. He was half-hero and half-bad boy. He did things society would deem as "wrong," but all to protect his family. I was interested in his struggle between good and evil and wanted to figure out if there really was such a black and white way to describe a person's actions.
How did you go about landing the role? Was it an offer or an audition situation?
Cohen: I taped some scenes and sent them to Aron and Gita. That led to a Skype session. Aron and Gita wanted someone who was game to become a part of Van Buren's culture, to understand their way of life. I told them I could do that but in order to, I needed to spend time living the life. I spent three weeks in the county before we shot. I also told them that in return I needed to improvise; I wanted Casper to come from some of my own real experiences in Van Buren, Maine.
Your chemistry with Callan is remarkable; did you know each other before shooting, or did it develop naturally?
Cohen: We hung out a bit, but most of it was natural. He's a bit younger then me so I started to develop a feeling of having to protect him, and wanting to make him laugh, like you would handle a younger brother. I let myself feel protective of him, and I let him charm me. He's a funny kid; I just let myself have fun with him.
What was the most difficult part of filming—be it a particular scene you struggled with, or just something about making the film itself?
Cohen: Catching the reckless side of Casper was the hardest thing for me. Once I found that, allowing myself to live through that part of myself with ease. Ease is the hardest thing for me as an actor. The hardest thing is for me to let the work go and let myself just live. Every actor is different, they each have their own strengths and weaknesses; trust and ease are mine.
You attended Toronto last year with "Place Beyond the Pines"; what do you think makes this festival so special? Are you looking forward to going back this year?
Cohen: I'm looking forward to going back, for sure. I had a good time last year. Toronto is a special city, and the environment is perfect for the arts; free and alive. I'm a New Yorker and Toronto reminds me of a much cleaner New York, so it's like coming home, after your mom just cleaned your room for you; for me that's a lovely environment.