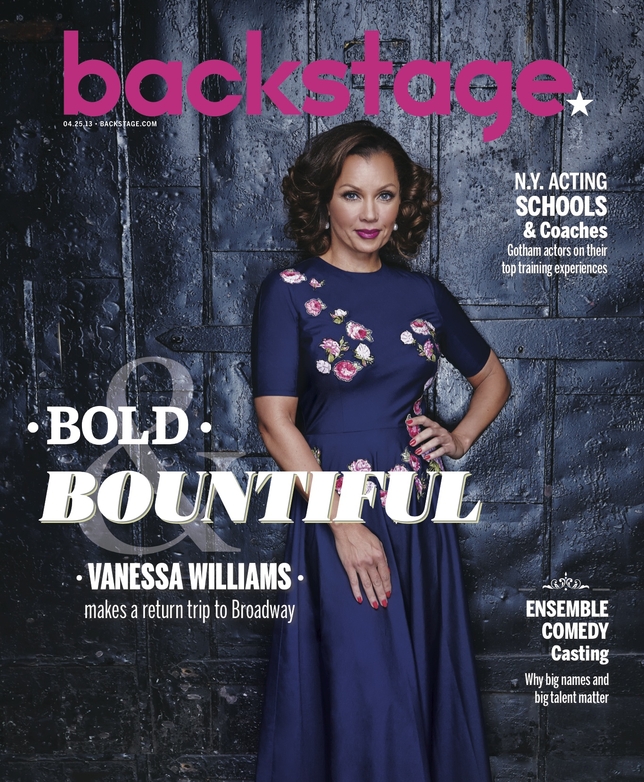 "The Trip to Bountiful" star Vanessa Williams graces our cover this week. Look out for the story online and on newsstands on Thursday. Below, the actor shares some great advice for aspiring stars!
"Aspiring actors who read Backstage are already on the path. They're not looking for fame; they're looking for fame through excellent work and being dedicated to the craft of acting, singing, dancing, and performing onstage. So they know they have to be trained; they have to continue to be open to opportunities, and be taught and learn each day.
"When I was in high school, I was obsessed with Meryl Streep. She was the best! My first agent was at ICM because that's where she was. It might not have been the best fit, but I thought, Well, Meryl Streep did it!
"Continue to train, continue to be inspired by who you really respect, and try to absorb everything you can. Be open. Observe. I think a lot of it is psychology and trying to figure out what makes a character you want to watch. And take yourself out of it; a lot of people get very high and mighty with their choices because their ego gets involved. And when it's a challenge or it scares you, think, Maybe I should try this. Surround yourself with good people so you know what their track record has been and what they're capable of. Try to learn from any criticism you can, but the bottom line is know who you are and what you're capable of. Unless it's good!"