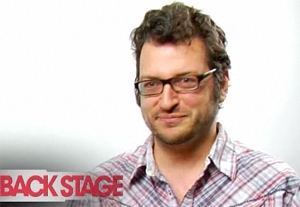 In this week's edition of Behind the Scenes, Back Stage's Jenelle Riley talks to award-winning playwright Erik Patterson about his new play "Sick."
Patterson recently won the WGA Award for "Another Cinderella Story," starring Selena Gomez and Jane Lynch of "Glee."
Here, he discusses his new play, becoming a songwriter by accident, and hypochondria.