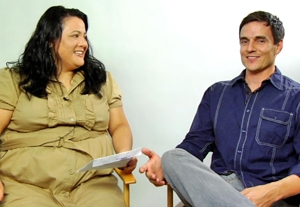 In this week's edition of Behind the Scenes, Back Stage's film editor Jenelle Riley discusses upcoming movies with actor, host and writer Henry Dittman.
Jenelle and Henry take a look at the trailers for upcoming films and tell you what to rush out and see--and avoid. This week includes "Green Zone," and "Our Family Wedding."
Dittman's credits include "Greek," Brothers & Sisters," and "Party Down."
Here what they have to say in this exlusive sit-down.