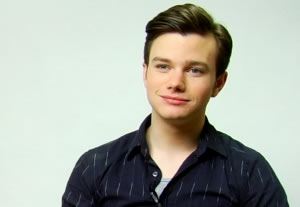 Check out our behind-the-scenes interviews with Chris Colfer of Fox TV's "Glee."
The 20-year-old actor plays Kurt Hummel, the fashion forward member of the William McKinley High School glee club. His soaring soprano voice and fabulous attitude have won him fans on and off screen.
Colfer talks about the show's upcoming second season and what it is like working with the show's diverse cast of actors.