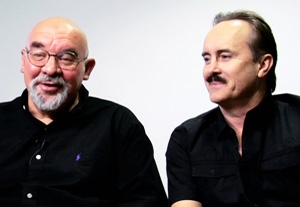 Director Stuart Gordon and actor Jeffrey Combs talk to Backstage.com about their new play "Nevermore," running at the Steve Allen Theater.
The two explain the impetus for putting together a play about famed author Edgar Allan Poe and their own stage backgrounds.
Watch Gordon and Combs talk about the project.