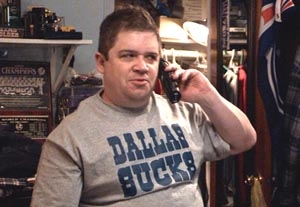 Patton Oswalt, star of "Big Fan," talks with Backstage.com about his new film, his worst audition ever, and what the future holds.
Back Stage casting editor Cassie Carpenter spoke with Oswalt about his new film, in which he plays Paul Aufiero, a hardcore New York Giants football fan, who struggles to deal with the consequences when he is beaten up by his favorite player.
Check out the latest from Back Stage video!