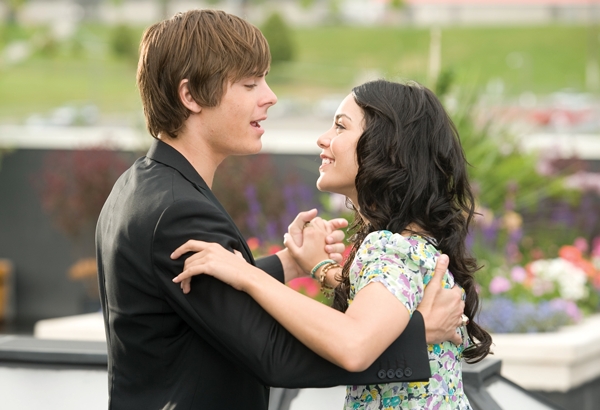 It was the Disney Channel's "High School Musical" that made Zac Efron a star. But the process behind casting the film wasn't a long, drawn-out search; it pretty much happened in one day.
"It was almost like a Broadway audition," Efron recalls. "We all came in, and they lined me up in a room with 15 other guys that all kind of looked like me. There were a bunch of girls who looked like Vanessa Hudgens (pictured) and a bunch who looked like Ashley Tisdale. They put us in a room together and made us dance. And one by one, they'd tap people on the shoulder. They said, 'If we tapped you on the shoulder, you can leave.' The next phase was basketball; we were taken to a court and told to play. And I got tapped on the shoulder. But then they said, 'Everyone who got tapped on the shoulder is staying.' It felt like about 10 rounds of this. Finally, it was just me and Vanessa left. They drove us to another building for a screen test, and we got the roles."
Zac Efron is on the cover of this week's Backstage, which hits newsstands on Thursday!