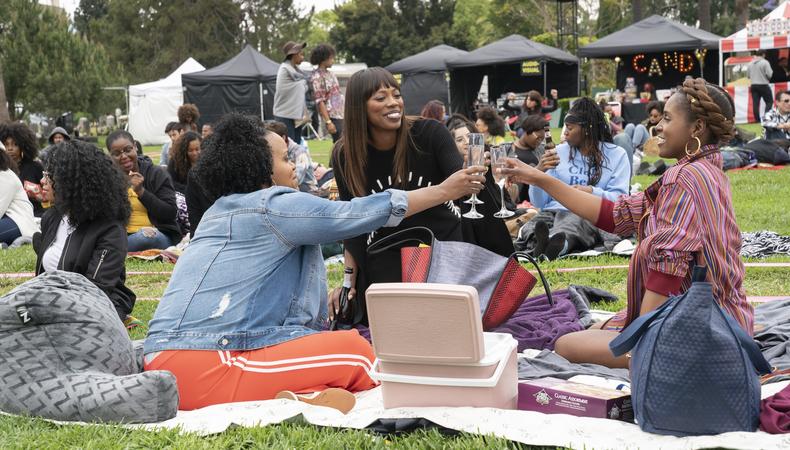 Are you ready to celebrate the best in casting across film, television, and theater? The 34th annual Artios Awards—taking place Jan. 31 at the Beverly Hilton in Los Angeles and at Stage 48 in New York City—will honor and highlight CDs' finest work from 2018. In the lead-up to the Casting Society of America's annual ceremonies, this year's nominees shared their insights and advice for auditioning actors everywhere.
WHAT THEY WISH ACTORS KNEW ABOUT CASTING
Although actors might only see a CD for a few minutes during an audition, behind the scenes, they're working to get them cast. It's impossible for actors to see all the work CDs are doing for them; here, they share the behind-the-scenes tidbits they want you to know.
"If [actors] don't get the part, it's [rarely] because they did something terrible or wrong or they were bad. It's normally not that. It's so delicate and hard to define what makes one person more right than the other nine people. There are certain factors about the way that the part and the actor are right for each other. The fact that you didn't get the part is not because you're not talented or great, it's because there was someone else that was more of a perfect fit. Each situation really is unique." —Nina Gold, "The Crown," "Game of Thrones," "Patrick Melrose"
"If we do our job effortlessly, you don't even want to think that it was cast. Finding five gentlemen everyone believes are already friends is such a reward for us because we did our job correctly. People think that they were born to play these roles." —Gretchen Palek, "Queer Eye"
"I don't think [actors] know how many people are generally weighing in on a process, how random it can be, why someone does or doesn't get a job over the next person, and how many times producers and casting directors love what someone did but they don't get the job. In those instances, they may not get that job, but they're going to be remembered and, eventually, they're going to get the right job. If the casting director is bringing you back, even if you're not getting the jobs, you're doing your work. You're doing a good job, they like you, and they're going to help you find the right work." —Cami Patton, "The Sinner"
"[Actors] think I can just make them a star—that anybody can be an actor. They don't realize [there's a] whole process [of] training and working your way up the ladder of talent. They think, If you ever need me, I'm here; I can act and be in that movie. I don't think people realize what kind of talent it takes to make it look like you're not doing anything. You have to be really good to make it look like you're not acting." —Jo Edna Boldin, "Godless" location casting
"When actors work in a casting office, they learn a lot and are surprised by being on the other side of the camera and watching actors come in. I think they have a better sense of how to come into a room, or that when you're coming into the room, we want you to be good. We're not against you. They also have a better sense of why somebody gets picked over someone else, and it doesn't have to do with a bad audition. Actors who work in a casting office are surprised at what they learn. I think it affects the next time they go into a room to audition themselves." —Victoria Thomas, "Insecure"
"I don't think [actors] realize that we do our research and we have an idea of what [producers and filmmakers] want. If we tell you something, you should do it and don't question us, because there's a reason why. We're on your side. We look at every single submission; we're there on call 24/7. Some CDs have a poker face, but I don't. If I don't like something and I tell [you] to do something else to get the job, then do it. I just told you how to get the job! Listen to us, because we are there to help you. I'm not there to teach you how to be an actor or how to audition; you need to know that. I'm only there to help you get the job." —Felicia Fasano, "Better Things"
READ: 7 Secrets Casting Directors Want Actors to Know
"We love what we do and it's a great job. We work closely with directors, producers, networks, studios—it's so collaborative. I think most actors may not know we love the actors and that's why we're in this business. We respect them. I could not be on the other side of that camera; it's a very hard job, and you have to stay focused and train constantly. We are their friends. I want them to do really well. They need to know we're always supporting them, even if we don't show it sometimes in the room. We work long hours, just like they are constantly going to auditions, because we really want the actors to shine and do well." —Kim Coleman, "Dear White People"
"It's unfortunate, because I think actors feel like we're rejecting them. Actors are doing a job every day that someone is potentially saying no to, and I think the misconception is no one is saying you're not good and no one is actively rejecting you. You can only hire one person for the part, and yet sometimes we're seeing 10 people or 1,000 people, so the odds are against you. Understand that it's not a negative experience, I would hope. We're on their side. We're scheduling them in the hopes of it being the right match." —Bernie Telsey, "This Is Us," "Jesus Christ Superstar Live in Concert," "Frozen"
"Not just the best person gets the job. It's not as simple as it feels. There are so many different elements that go into who gets that job. When actors are readers and see that, they say, 'Oh, I'm shocked that person got that job.' They might not have been the best, but they might have been the most appropriate for that role. It's beyond our reach, it's beyond our sight to understand every element of what goes into these decisions. Everybody should remember they're still good even though they didn't get that job. It's hard to do, but it's important." —Avy Kaufman, "The Looming Tower"
"It can be a little surprising to know that we don't make the final decision. I think sometimes [actors] think, If I can just get in with this CD, I will book this. But they don't realize that a lot of our art is collaborative with a lot of other people—directors, producers, studios, networks. So many people go into decisions on all the roles from the top to the very bottom; we can present opportunities, but it's still ultimately up to [the actor] to do good work and get the role." —Tara Feldstein, "Ozark" and "Atlanta" location casting
"What I do involves so much more than an actor seeming 'perfect' for a role based on how it is described on a character description. A huge part of my job involves being very deliberate in matching an actor to the elements of the piece—the director's style, the budget of the piece, and the schedule are as important to me as how the actor performs the scene in an audition. I also watch tons of documentaries, and I realize that when I'm doing that, I'm actively studying human behavior and what people who aren't actors look and feel like in real situations. This influences me a lot in many aspects of how I do my job."
—Carmen Cuba, "The Chi," "UNSANE"
"We're storytellers, as well. It's easy to say, 'Oh, the cinematographer did this or the production designer did this,' because what we are dealing with are people. But we are storytellers just like the cinematographer, the editor, the production designer. We're just helping tell the story with real people, and real people always possess innate qualities that you can't easily shake to transcend into a performer. It's about knowing people and who's going to fulfill the story that the director wants to tell in the best way possible." —Cindy Tolan, "The Marvelous Mrs. Maisel"