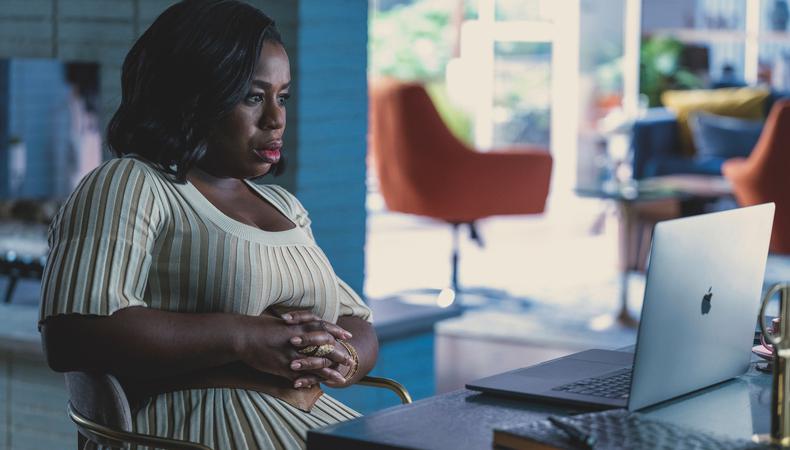 As the best of television's best vie for gold ahead of the 73rd Primetime Emmy Awards Sept. 19, we at Backstage are reminded of the fact that some of today's best-ever on-camera acting lives on our small screens. Now we're reminding you, too! Read on for your 2021 Emmy voting guide to the comedy, drama, limited series, and TV movie acting nominees.
OUTSTANDING LEAD ACTOR IN A DRAMA SERIES
Sterling K. Brown, "This Is Us"
Playing the multifaceted Randall Pearson means that Emmy winner Brown gets to preach the truth, have mental breakdowns, and occasionally throw out solid one-liners that reveal his superb comedic timing. (Can anyone make dad jokes as charming as he can?) He's created one of the most enthralling characters in TV drama—no small feat, especially five seasons in.
Jonathan Majors, "Lovecraft Country"
Majors immediately establishes Atticus "Tic" Freeman as this horror extravaganza's hero with a good heart, determined to protect his family from sinister occult forces and racist 1950s policemen alike. In addition to a sense of swashbuckling adventure, Majors brings dramatic heft to episode after episode, handling extreme scenarios (he's constantly fighting back tears, covered in blood, or both) with ease.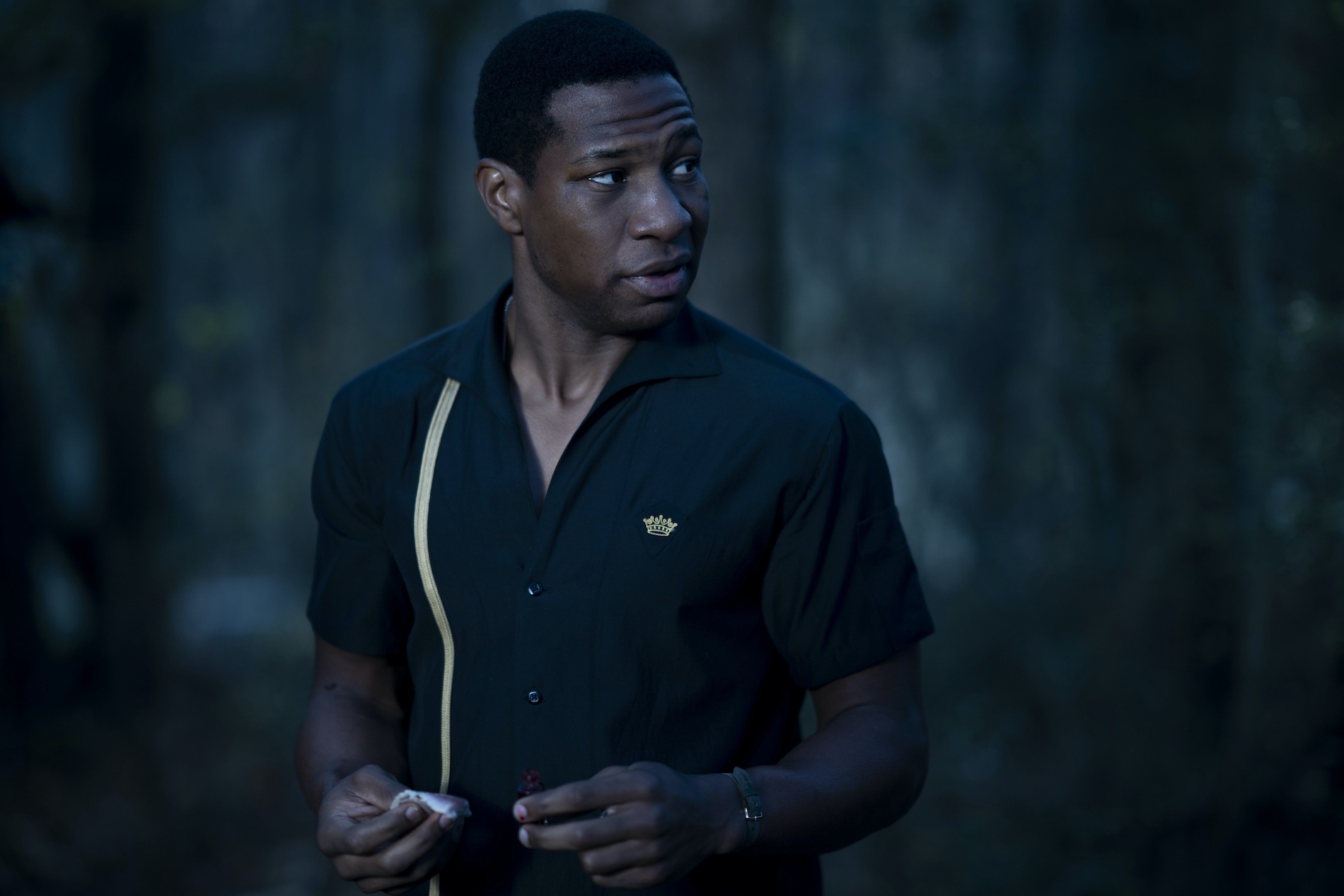 Josh O'Connor, "The Crown"
Alongside a cast of actors who feel more like magicians thanks to their flesh-and-blood portrayals of public figures from increasingly recent history, O'Connor excels at both rendering a convincing impression of Prince Charles and putting his own spin on it. His tormented, decades-spanning love triangle feels, somehow, like an authentic recreation of actual events rather than a series of scripted moments.
Regé-Jean Page, "Bridgerton"
To call Shondaland's first Netflix series buzzy would be the understatement of the season; this tale of 19th-century high British society—"Pride and Prejudice" meets "Gossip Girl"—features the most charismatic of casts. Leading man and rising star Page is perfectly dashing as a duke who is uninterested in noble titles yet poised to give Regency London gossips plenty to talk about.
Billy Porter, "Pose"
Everyone on this sequined and stunning series deserves accolades aplenty, but the performance that may most lodge itself in your heart is Porter's Emmy-winning turn as Pray Tell. With countless friends and lovers dying of AIDS, he's entrenched in sadness and unimaginable fear; yet he projects infectious joy without ever coming off as saccharine. We're finally mining the depths of this veteran theater actor's abilities.
Matthew Rhys, "Perry Mason"
If Rhys' work on "The Americans" posited that he's one of our best dramatic actors, "Perry Mason" cemented the theory. Rhys takes on the show's titular investigator with ease, creating his own gritty version of the TV icon while side-stepping the genre's cliches. The award-winning leading man balances that grit with vulnerability and restrained emotion, effortlessly embodying a character who proves to be thrilling to watch.
OUTSTANDING LEAD ACTRESS IN A DRAMA SERIES
Uzo Aduba, "In Treatment"
"Therapy doesn't have a target audience. Everyone can benefit," says psychologist Dr. Brooke Taylor. The same can be said of Aduba's magnetic performance in this HBO Max reboot. Watching both the actor and the character parse the complexities—and dubious choices—of her patients, and eventually herself, can provide actors with a multilayered lesson on how to truly listen.
Olivia Colman, "The Crown"
Colman excels at capturing Queen Elizabeth II's stillness and composure down to the smallest gesture on Season 4 of Peter Morgan's royal drama, set in the Buckingham Palace of the 1980s. Case in point: her vividly rendered conversation with Tom Brooke's Michael Fagan, the man who broke into the queen's bedroom to list his grievances. Colman's silences express as much as a monologue.
Emma Corrin, "The Crown"
Stepping into an onscreen character who received almost as much scrutiny as her real-life counterpart, Corrin successfully captures something essential about Diana Spencer, Princess of Wales: her ability to draw you in and demand you watch her. Between the spot-on makeup, hair, and wardrobe work and those eyes that convey sorrow and shyness, Corrin pulls off the difficult task of stealing this hit show.
Elisabeth Moss, "The Handmaid's Tale"
Peering out from between the bone-white wings of her handmaid's bonnet, Moss takes on the role of a lifetime, navigating the despair of an oppressive dystopian world with dignity and a wickedly dark sense of humor. The Emmy-winning producer-actor is at her most subtle when the stakes are highest, and watching her handle the pitfalls served up by the distressingly tangible Gilead remains revelatory.
Mj Rodriguez, "Pose"
If you're playing a character you want your audience to root for, study how Rodriguez interacts with her scene partners on "Pose." The sheer amount of emotional heavy lifting she must do as emerging house mother Blanca Rodriguez-Evangelista in this gorgeously detailed AIDS-era drama proves she can take on any role. A lesser actor would buckle under the pressure of uplifting those around her without resorting to cheesiness.
Jurnee Smollett, "Lovecraft Country"
Smollett's Letitia "Leti" Lewis suffers no fools, moving into a white Chicago neighborhood and fighting both supernatural forces and all-too-real racists without once wrinkling her fabulous frocks. Throughout Misha Green's ambitious reframing of H.P. Lovecraft's horror narratives within Black American stories, Smollett both has a blast and showcases Leti's vulnerability, reminding us of the story's emotional stakes.
OUTSTANDING SUPPORTING ACTOR IN A DRAMA SERIES
Giancarlo Esposito, "The Mandalorian"
Esposito brings such delicious menace to the camera frame that it sometimes feels like it can't contain his power. The fact that such energy can be adapted for so many different roles (in addition to Moff Gideon on "The Mandalorian," he stars on "The Boys," "Dear White People," "Better Call Saul," and more, making him a veritable king of prestige TV) is reason enough for awards recognition.
O-T Fagbenle, "The Handmaid's Tale"
Contributing to one of TV's most impressive ensembles working today, Fagbenle's presence on "The Handmaid's Tale" remains crucial as a reminder of how the dystopian Gilead deprives its citizens of a normal life. As Luke, lost husband to Moss' handmaid-revolutionary June, the actor suffuses his physicality with desperation, determination, or both depending on the story's agonizing twists.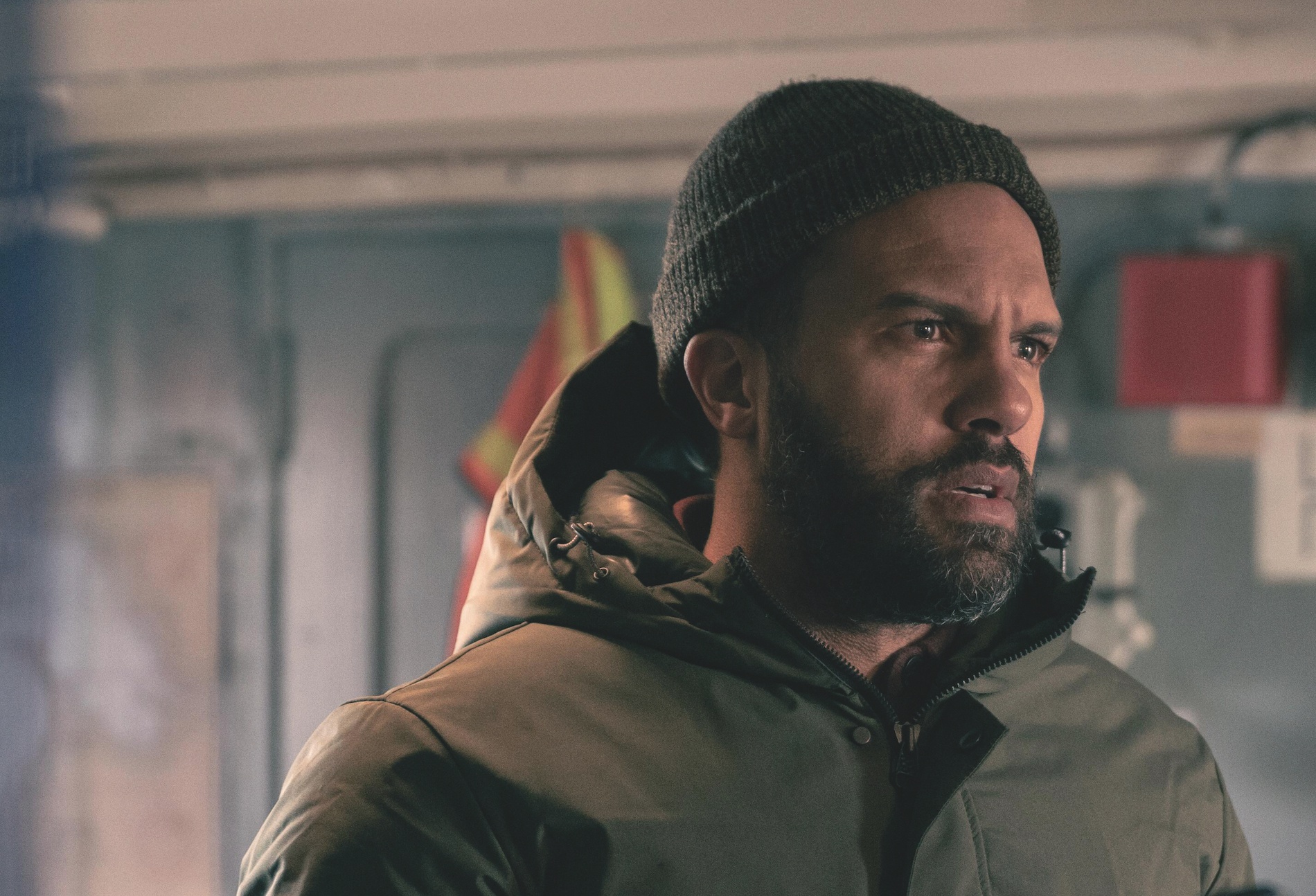 John Lithgow, "Perry Mason"
One of Lithgow's (many, many) acting gifts is his ability to bring out the best in his scene partners. Watching his E.B. Jonathan evolve from gruff to meek, ending in a gut punch of a twist, is one of the season's most devastating emotional roller coasters. It's opposite Rhys' Perry and Juliet Rylance's Della that we see the work of a firmly present, organically responsive performer.
Tobias Menzies, "The Crown"
Menzies' role on "The Crown" somewhat parallels that of his real-life counterpart, Prince Philip. As he states matter-of-factly in the Season 4 finale, all Elizabeth II's family members must do is define themselves in relation to her. The same could be said of supporting cast members like Menzies, who must elicit sympathy for a character who never seems content with the privilege he possesses.
Max Minghella, "The Handmaid's Tale"
Moments of beauty and optimism pack a powerful punch amid the otherwise bleak saga that is "The Handmaid's Tale." As Commander Nick Blaine, Minghella is responsible for one such moment, made all the more moving by its suddenness: Sharing a boldly romantic kiss with Moss' June, Minghella makes the case that this character's heart will win out over his strategic mind.
Chris Sullivan, "This Is Us"
Sullivan did his best work yet on this season of "This Is Us," which found his Toby Damon continuing to explore family dynamics with Chrissy Metz's Kate—and with his own emotions. A good actor can convey not only feeling, but the inability to feel; Sullivan's always-captivating work on camera packs such a dramatic punch because he pays just as much attention to the character's flaws.
Bradley Whitford, "The Handmaid's Tale"
Leaning right into the unnervingly eccentric portion of his career, Whitford continues to make his Emmy-winning turn as the duplicitous Commander Lawrence must-see TV. He elicits audience sympathy, loathing, and downright shivers, all turning on the same frigid dime. The reason the Season 4 finale's twist is so immensely satisfying comes from the journey Whitford has taken us on—a karmic arc bending, finally, toward justice.
Michael K. Williams, "Lovecraft Country"
It's Williams, as the closeted, self-torturing Montrose Freeman, who delivers this series' most heartbreaking moment: reciting the names of real Black Americans killed during the 1921 Tulsa race massacre while, thanks to a time-traveling portal, he watches the city burn. That moment proves that great acting can encompass both spectacle and depth, territory Williams has been covering in every role of his on-camera career.
OUTSTANDING SUPPORTING ACTRESS IN A DRAMA SERIES
Gillian Anderson, "The Crown"
Anderson is virtually unrecognizable in her SAG Award–winning turn as prime minister Margaret Thatcher, which isn't just remarkable for its contrast to any of her prior performances. As this season's foil to Colman's Queen Elizabeth II, she introduces the most captivating politician-sovereign dynamic on "The Crown" to date. In all its restrained fury, their face-off over the Commonwealth is a master class in quiet intensity.
Helena Bonham Carter, "The Crown"
As Princess Margaret, Bonham Carter reminds us of her preternatural charm while also letting us see her sense of neglect, as she stands forever in the shadow of the monarchy's power. Her immense love for her sister always shines through, with Bonham Carter maintaining her humanity (and humor) throughout, avoiding melodrama and unveiling layers of compassion.
Madeline Brewer, "The Handmaid's Tale"
Emmy recognition is long overdue for Brewer, whose skill as an actor is apparent in the sheer range of her roles: On "Hemlock Grove," in "Hustlers," and especially on "The Handmaid's Tale," she consistently delivers charisma and cohesion within an ensemble. As Janine in the latter, Brewer expertly modulates rebelliousness, hope, and even outright madness. It's the kind of performance that's both believable and unpredictable.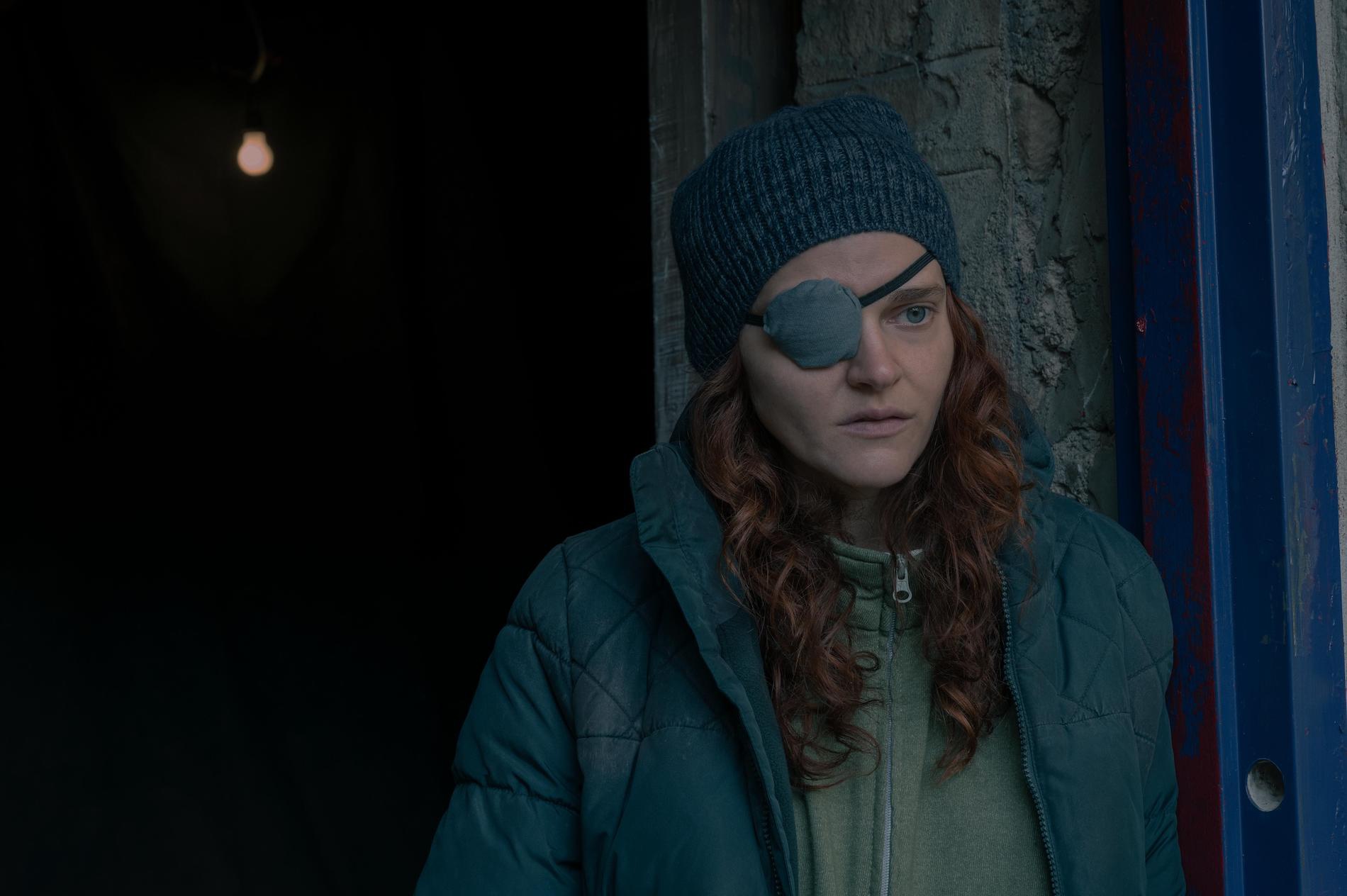 Ann Dowd, "The Handmaid's Tale"
Dowd has been giving us great performances for the better part of three decades, but her Emmy-winning, scrumptiously nuanced delivery on Hulu's dystopian drama undoubtedly remains a career high. As devastating overseer Aunt Lydia, she creates a heady mix of blunt force and for-your-own-good tenderness that does what exquisite acting can: humanize a story's most ruthless villain.
Aunjanue Ellis, "Lovecraft Country"
When Aunt Hippolyta gets a "Lovecraft Country" episode of high-flying, time-traveling, mind-bending adventures all to herself, it doubles as a chance for the actor playing her to finally spread her wings. Ellis stuns not just because of her considerable chameleonic abilities—Hippolyta goes from Josephine Baker backup dancer to Confederate soldier–slaying African warrior—but also for the seemingly effortless ways she generates intimacy with her co-stars.
Emerald Fennell, "The Crown"
Fennell's Camilla Parker Bowles, married but still reciprocating the attention of her one-time beau, O'Connor's Prince Charles, oozes confidence and humor—which, smartly, makes it hard to see her as the homewrecking villain of this historic love triangle. Considering her Emmy recognition is coming on the heels of an Oscar writing win (for "Promising Young Woman"), Fennell is having quite the banner year—and deservedly so.
Yvonne Strahovski, "The Handmaid's Tale"
"What is she thinking?" It's the question begging to be answered in nearly every episode of "The Handmaid's Tale"—not of the show's protagonist, June, but of her at-times keeper, at-times compatriot Serena Joy Waterford, played with agonizing restraint by Strahovski. Together, these two women, who depict either side of the same oppressive coin, create one of TV's most compelling onscreen dynamics.
Samira Wiley, "The Handmaid's Tale"
This Emmy-winning star has managed to move the needle dramatically from her introduction on "The Handmaid's Tale" to a tumultuous Season 4, becoming a central figure through which we view the horrific dystopia of Gilead and its effects on everyday people. Wiley is perfectly cast as Moira Strand, the rebellious friend who bends but never breaks, and has us pumping our fists in the name of feminism.
This story originally appeared in the Aug. 19 issue of Backstage Magazine. Subscribe here.
Looking for remote work? Backstage has got you covered! Click here for auditions you can do from home!