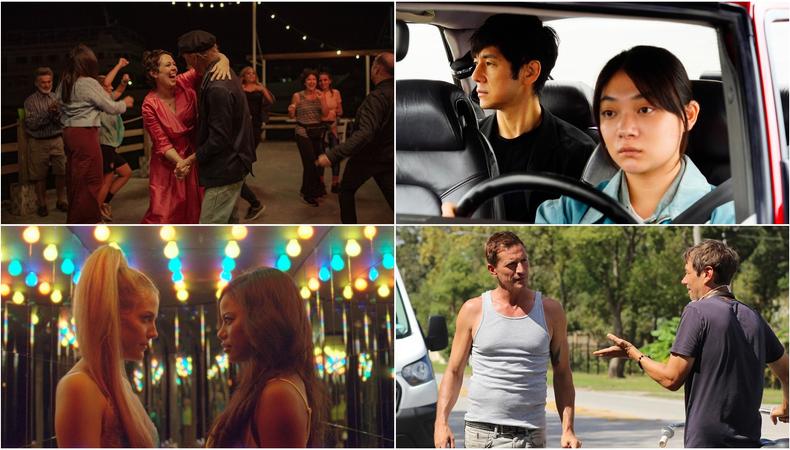 Maggie Gyllenhaal's "The Lost Daughter" found massive success at the 37th Film Independent Spirit Awards, which honored the best in last year's low-budget filmmaking and television. The movie, which Gyllenhaal directed and scripted based on the book by Elena Ferrante, took home three of the ceremony's top prizes: best screenplay, best director, and best feature.
In her acceptance speech, Gyllenhaal heaped praise upon her crew and collaborators, especially co-producers Talia Kleinhendler and Osnat Handelsman-Keren.
"Talia and Osnat, you were the first people to tell me I was a director," she said. "Not an 'OK, maybe one day we'll see' kind of director, but you got me in touch with the urgency with which I had to do this."
Numerous nominees kept the awards season momentum rolling after significant wins at last week's SAG Awards. Troy Kotsur, who won a SAG Award and is Oscar-nominated for "CODA," earned the Spirit Award for best supporting actor, while Lee Jung-jae notched another trophy for "Squid Game" with a best male performance in a scripted series win.
Director Ryûsuke Hamaguchi's grief-driven drama "Drive My Car" won for best international film, just a few weeks before competing in four categories at the 94th Academy Awards, including best picture and best director.
Distributor A24 dominated the two lead actor categories. Simon Rex snagged a best male lead win for porn-star saga "Red Rocket," while Taylour Paige won best female lead for the Twitter-inspired "Zola."
"The day that I got nominated for this award, my grandmother passed away," Paige said. "She would always say, 'I don't go back; I'm here. So let's be here right now.' And I'm here, and this is crazy…. What a journey this life is."
For more on Film Independent, head to its official site, and find more of our ongoing awards season coverage here.
Best Feature
"A Chiara"
"C'mon C'mon"
"The Lost Daughter"
"The Novice"
"Zola"
Best Director
Janicza Bravo, "Zola"
Maggie Gyllenhaal, "The Lost Daughter"
Lauren Hadaway, "The Novice"
Mike Mills, "C'mon C'mon"
Ninja Thyberg, "Pleasure"
Best Female Lead
Isabelle Fuhrman, "The Novice"
Brittany S. Hall, "Test Pattern"
Patti Harrison, "Together Together"
Taylour Paige, "Zola"
Kali Reis, "Catch the Fair One"
Best Male Lead
Clifton Collins Jr., "Jockey"
Frankie Faison, "The Killing of Kenneth Chamberlain"
Michael Greyeyes, "Wild Indian"
Udo Kier, "Swan Song"
Simon Rex, "Red Rocket"
Best Supporting Female
Jessie Buckley, "The Lost Daughter"
Amy Forsyth, "The Novice"
Ruth Negga, "Passing"
Revika Anne Reustle, "Pleasure"
Suzanna Son, "Red Rocket"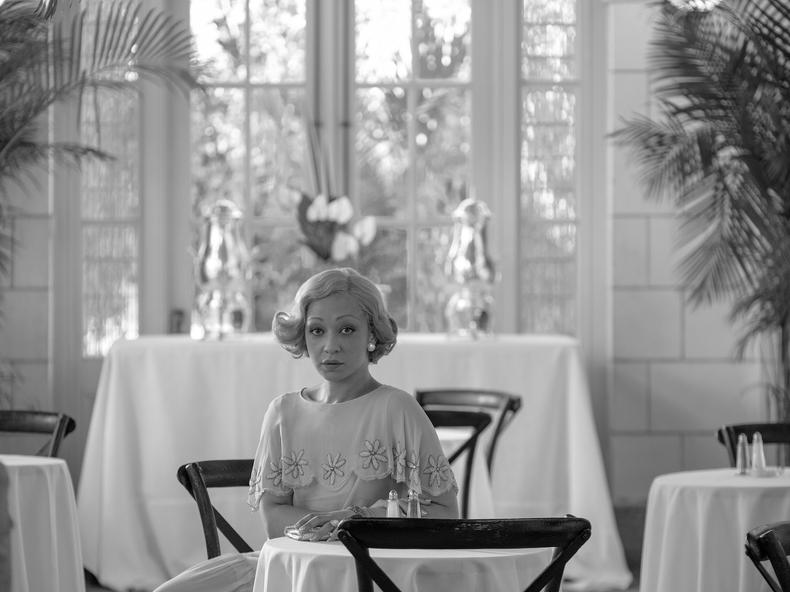 Ruth Negga in "Passing" Courtesy of Netflix
Best Supporting Male
Colman Domingo, "Zola"
Meeko Gattuso, "Queen of Glory"
Troy Kotsur, "CODA"
Will Patton, "Sweet Thing"
Chaske Spencer, "Wild Indian"
Best Screenplay
Nikole Beckwith, "Together Together"
Maggie Gyllenhaal, "The Lost Daughter"
Janicza Bravo and Jeremy O. Harris, "Zola"
Mike Mills, "C'mon C'mon"
Todd Stephens, "Swan Song"
Best First Screenplay
Lyle Mitchell Corbine Jr., "Wild Indian"
Shatara Michelle Ford, "Test Pattern"
Fran Kranz, "Mass"
Matt Fifer and Sheldon D. Brown, "Cicada"
Michael Sarnoski and Vanessa Block, "Pig"
Best First Feature
"7 Days"
"Holler"
"Queen of Glory"
"Test Pattern"
"Wild Indian"
Best Cinematography
Lol Crawley, "The Humans"
Tim Curtin, "A Chiara"
Edu Grau, "Passing"
Ante Cheng and Matthew Chuang, "Blue Bayou"
Ari Wegner, "Zola"
Best Editing
Affonso Gonçalves, "A Chiara"
Ali Greer, "The Nowhere Inn"
Joi McMillon, "Zola"
Enrico Natale, "The Killing of Kenneth Chamberlain"
Lauren Hadaway and Nathan Nugent, "The Novice"
Robert Altman Award
"Mass"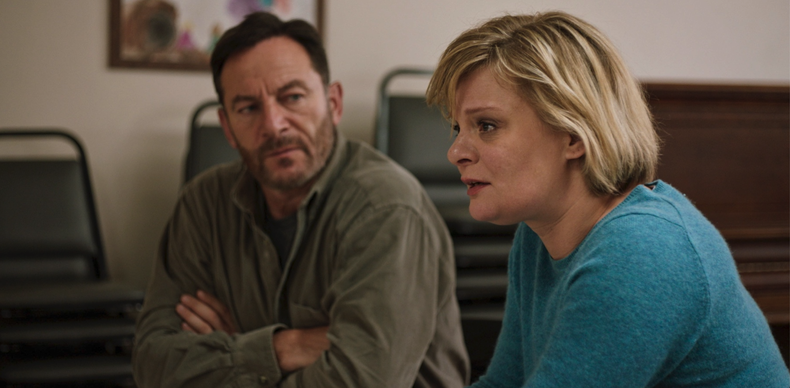 Jason Isaacs and Martha Plimpton in "Mass" Courtesy Bleecker Street
Best Documentary
"Ascension"
"Flee"
"In the Same Breath"
"Procession"
"Summer of Soul"
Best International Film
"Compartment No. 6"
"Drive My Car"
"Parallel Mothers"
"Pebbles"
"Petite Maman"
"Prayers for the Stolen"
Someone to Watch Award
Alex Camilleri, "Luzzu"
Gillian Wallace Horvat, "I Blame Society"
Michael Sarnoski, "Pig"
Truer Than Fiction Award
Angelo Madsen Minax, "North by Current"
Jessica Beshir, "Faya Dayi"
Debbie Lum, "Try Harder!"
John Cassavetes Award (Best Feature Made for Under $500,000)
"Cryptozoo"
"Jockey"
"Shiva Baby"
"Sweet Thing"
"This Is Not a War Story"
Producers Award
Brad Becker-Parton
Pin-Chun Liu
Lizzie Shapiro
Best New Non-Scripted or Documentary Series
"Black and Missing"
"The Choe Show"
"The Lady and the Dale"
"Nuclear Family"
"Philly D.A."
Best New Scripted Series
"Blindspotting"
"It's a Sin"
"Reservation Dogs"
"The Underground Railroad"
"We Are Lady Parts"
Best Female Performance in a Scripted Series
Thuso Mbedu, "The Underground Railroad"
Anjana Vasan, "We Are Lady Parts"
Jana Schmieding, "Rutherford Falls"
Jasmine Cephas Jones, "Blindspotting"
Deborah Ayorinde, "Them: Covenant"
Best Male Performance in a Scripted Series
Ollie Alexander, "It's a Sin"
Murray Bartlett, "The White Lotus"
Michael Greyeyes, "Rutherford Falls"
Ashley Thomas, "Them: Covenant"
Lee Jung-jae, "Squid Game"
Best Ensemble Cast in a New Scripted Series
"Reservation Dogs"