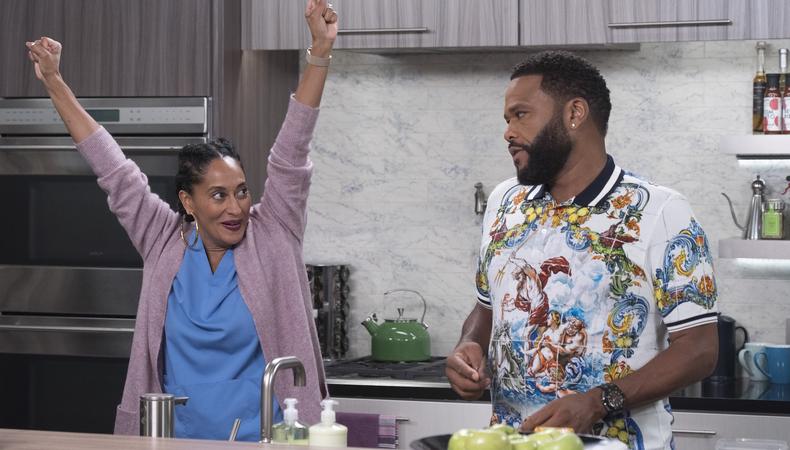 Stay in the loop on industry and casting news with our write-up on who's been slated for recent film and television roles!
Untitled "Black-ish" Prequel
One became two and now two will become three in what has become a "Black-ish" franchise. ABC isn't passing up an opportunity to capitalize off one of its most beloved series. The critically acclaimed show, now in its fifth season, has already produced another TV offspring with Freeform's "Grown-ish." The original series follows a family through trial and triumph as they navigate life in a world full of racial injustice. The first spinoff follows their eldest daughter's journey as she ventures off to college. This new pilot will serve as a prequel to the series matriarch. The introduction of the untitled new comedy will air as a backdoor pilot episode during the current season of "Black-ish." The episode will center around Tracee Ellis Ross' character, Rainbow, as she grows up in the '80s and '90s. The potential series would live on ABC as a possible lead-in to its source show. The casting office of Koczara/Shevchenko is currently sitting on the project as it gears up to shoot in March in Los Angeles. No talent is attached yet.
"New York Undercover"
If there's one thing that's synonymous with Dick Wolf, it's a long-running procedural drama, and his next project looks to follow that precedent. ABC has greenlit a revival of "New York Undercover," a Wolf production that originally aired for four seasons in the '90s on Fox. The new pilot will pick up after the events of the original, this time with two female detectives who set New York criminals right. No actors are currently attached to the project, but undisclosed cast members from the original run are said to be reprising their roles for the new incarnation. Casting director Kim Coleman will assemble the new ensemble prior to the start of filming in March in New York.
"Republic of Sarah"
You might not need decades of political experience to get elected these days, but for one woman, governing a newly sovereign town wasn't exactly what she had envisioned as mayor. "Republic of Sarah" will follow the residents of a small New Hampshire town who choose to take drastic measures when they discover a precious resource sits inside county lines. For the small-town mayor and her Cabinet of townsfolk, running their own country was never part of the job description. The CBS drama, cast by Tannis Vallely and Elizabeth Barnes, is set to shoot this March in Vancouver, British Columbia.
For the latest news, check out backstage.com/resources to find thousands of production listings, casting directors, acting classes, agents, and more!