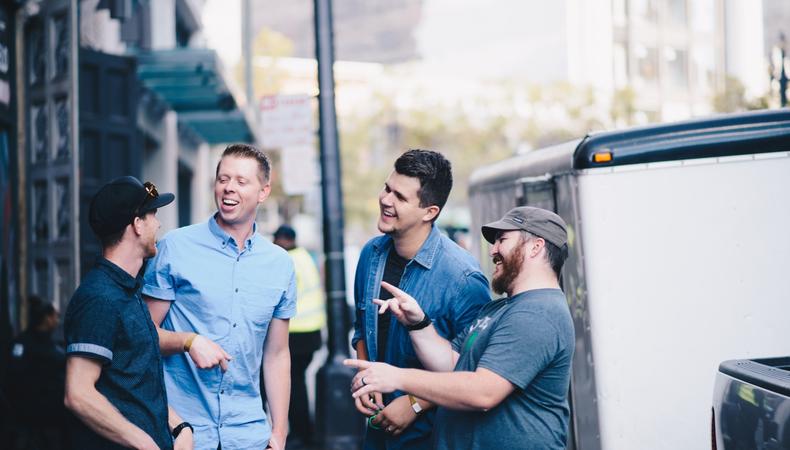 Every actor with ambitions toward movie stardom would love to have a director BFF—they just don't know how to find one. As a director myself, I've been on the receiving end of both positive and negative networking efforts by these actors, so now I share my advice on the right way to approach befriending film directors.
1. Get out there.
It may sound obvious, but getting out of your house and into public gatherings where directors are likely to be in attendance is step number one. In a world where social media offers the illusion of being connected to players in the film industry, this is harder to motivate than it sounds. But you're far more likely to befriend a director by turning up at a film festival, screening, film market, production company holiday party, etc.
Be creative. Plug into the film scene in whatever community you belong to. Call your local film commission. Ask actors in your classes what events they're going out to and join them. Actually meeting someone in person is everything. It's hard to stand out online or even at a live audition but in a room full of behind-the-camera types, actors automatically shine.
2. Work the room.
It's easy just to chat with the actor buddies you came with but you already know them, so circulate. Start a conversation with everyone and establish exactly what their role in the film industry is. (Extra points for subtly on that maneuver.) Be polite if you discover the person you're speaking with isn't someone you need to meet—they're still a person. Just don't spend too much time with them because you're on a mission to find that elusive film director.
Make sure you're not coming across as needy in your interactions, and make sure you're unattached to any outcome. Don't be dull and don't be desperate. Just convey your personality with no apparent agenda.
READ: 4 Practical On-Camera Tips That Make Directors Want To Hire You
3. Don't announce you're an actor looking for a role.
Filmmakers know you're likely to want a role in their film. You'd be surprised how many actors approach and simply ask me to put them in a movie. I like the enthusiasm but I never say, "That sounds great, stranger."
Show, don't tell. Crack a joke. Be charismatic. Don't be too pushy. Demonstrate the qualities that make you an entertainer. Just make a friend and see what happens. If this scares you, get over it; fortune favors the bold.
4. Follow-up is key.
Be sure to get the director's information if possible and give them yours—leave your agent out of it. Treat this interaction for what it is: you just met a new friend at a networking event. It's a hassle for directors to contact your representation if they want to discuss a project with you. Yes, at some point, agents will be involved but it's very pretentious to say, "Call my agent."
That said, if your gut tells you something is off, get the director's full name and look them up on IMDb in the bathroom. Even if a director is legit doesn't mean you're obligated to hit it off or exchange info if you're not feeling it. Part of this process is finding those filmmakers you can organically resonate with as real friends.
But working directors are very busy so it'll be on you to follow up and get involved in the projects they have on deck. It's not likely you'll have a director chasing you down to be your friend, so reach out the next day.
This year, several of my students booked roles in feature films as direct results of the relationships they fostered with directors. Remember, casting personnel only have the power to say no, while directors have the power to say yes. What are you waiting for?
The views expressed in this article are solely that of the individual(s) providing them,
and do not necessarily reflect the opinions of Backstage or its staff.