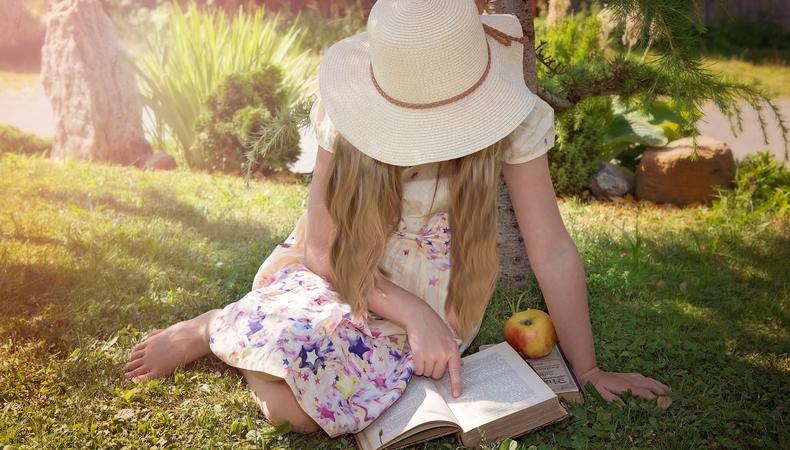 F. Scott Fitzgerald had the familiar conviction that life began over again each summer and for many it does. Sandy shore retreats and mindless mornings snuggling in bed provide most worker bees the ample time they need to refresh. But what about actors who spend every waking hour pondering how to further their talents? The ones who don't really ever stop?
Although an actor's mind rarely quiets, we can also take part in the Fitzgeraldian approach and revitalize our skillset over the summer. The best part is, in lieu of dropping major dough on summer intensives, actors can train this time of year without breaking the bank. Here's how:
1. Enjoy some summer reading.
What's better than sprawling out on a towel with a good read set to the sound of waves lapping against the shore? Not much, save for choosing a read that will expand your knowledge on what you love to do! Pick up a book by that acclaimed acting teacher or on a technique you've always wondered about (I recommend "The Warner Loughlin Technique: An Acting Revolution"), or read a play on your list.
2. Try scene study.
Speaking of reading plays: one tried and true way to further your craft this summer is by putting it to action! Pick a role you connect with or feel challenged by and tackle it. If you're reading a book on a new acting technique try applying that. You can even do this with some of your actor friends. Work on scenes together and give yourselves a deadline when you'll perform them for each other, say at a Sunday BBQ?
READ: Everything Actors Need to Know About Summer Training
3. Observe the people around you.
We're observers at heart. An actor can absorb inspiring information and lessons from simply watching. Watch an acclaimed film. Go to the theater and watch an actor you admire. Sit inside the mall and watch real people doing real things. You'll be surprised how these experiences can inform the way you approach future projects. Take solace in that air conditioning and observe who you can.
4. Revitalize your repertoire.
If you're a musical theater performer, now is the time to search for new music to revamp your book. For unique selections, you may want to go beyond the online forums and scour libraries or ask friends for ideas. Other performers can use this time to find a new monologue or film themselves doing a scene so they have something to show agents or casting directors. It's also helpful to pick a current role on Broadway, television, or elsewhere that you feel like you could play tomorrow and learn it from the inside out.
5. Get out there and explore!
The best actor training is the most accessible: life experience. That's right, being a real human and seeing the world never hurts the psyche. So, make sure to leave time for traveling, hanging out with your loved ones, and simply being, because reality is the foundation of acting.
The views expressed in this article are solely that of the individual(s) providing them,
and do not necessarily reflect the opinions of Backstage or its staff.