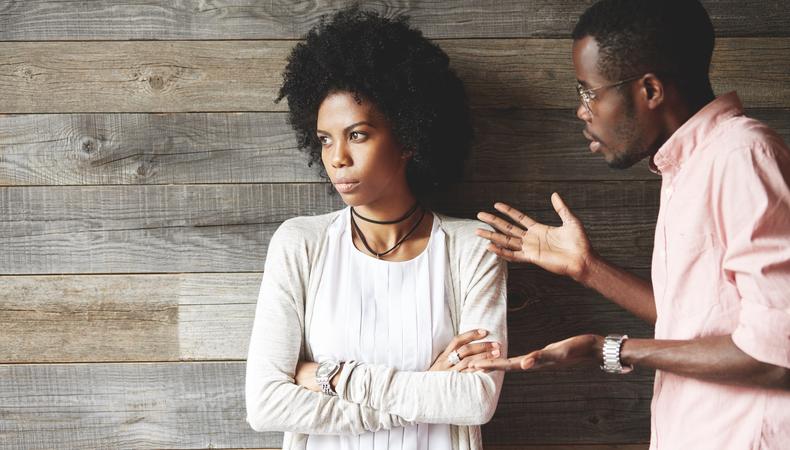 Does the line, "You really need a stable job" sound familiar? Those outside our industry often just don't get it, and it can become exhausting and irritating trying to explain your actor world to someone not in it.
Particularly frustrating is when your family doesn't even attempt to understand and instead resorts to belittling, demeaning comments. Many actors I work with have described family interactions where their creative pursuits are disrespected, leading to a verbal blows-laden production they never even auditioned for! Luckily, you don't have to just stomach those conversations; if you struggle with career-related anxiety or self-doubt in response to family remarks, the following five tips can help you to healthily manage when your family isn't as supportive as you would like.
1. Cushion the blows.
While you can't magically wave a wand and make your family supportive, there are things you can do to prevent yourself from absorbing the negativity and instead let it bounce off you. You can do this by intentionally maintaining a steady regimen of self-care: move your body regularly in a way that feels good, nourish your body (your instrument!) with health food, meditate, sleep, maintain healthy and supportive friendships. Year-round self-care is essential to all humans, but particularly those who may have to deal with less-than-supportive remarks regularly.
2. Remember your "why."
Why did you choose to pursue acting? It's important to tap into your "why" when others aren't supportive of your career. Even when you have doubts during a dry spell, it can be incredibly useful to connect to why you're pursuing your dreams in the first place. Your "why" goes hand-in-hand with your values, which in turn provide the strength to push past your brother's snarky comments without a fight. (Not to mention they'll better equip you to manage the rejection and frustrations that come with being an actor.
3. Respond to intentions instead of reacting to words.
Consider that your family's idea of support may look different than yours by looking for other meanings and not solely reacting off the sting of words. For example, your mom might say, "I really wish you would think about getting a full-time job." Her intentions might be coming from a place of fear and wanting you to have a stable, predictable income, not disbelief that you're an actor.
If you're able to open up a dialogue from a place of curiosity, your mom may come to understand that your meaning of stable is different than hers—and that's ok.
4. Set boundaries.
You may need to set some firm boundaries if family comments aren't coming from a good place. Boundaries might include disengaging from the conversation or stating firmly that your career is off-limits as a topic of conversation. Give yourself permission to leave the room or shorten your visits and calls. You are valid in limiting contact if your boundaries are not respected.
5. Create your chosen family.
Your major support system can (and sometimes should) go far beyond your blood relatives. Make sure to surround yourself with people who bring out the best in you. You should be investing your free time in people who leave you oozing with confidence, good vibes, and a positive mindset.
These five tips can help you to ward off emotional distress and better cope when your family is unsupportive. That emotional energy is best reserved for your creative pursuits! If you find you're still experiencing a lot of anxiety with a lack of family support, seek out a licensed professional who can help you to manage and navigate these feelings in a healthy way.
*This post was originally published on Feb. 1, 2019. It has since been updated.
Looking for remote work? Backstage has got you covered! Click here for auditions you can do from home!
The views expressed in this article are solely that of the individual(s) providing them,
and do not necessarily reflect the opinions of Backstage or its staff.