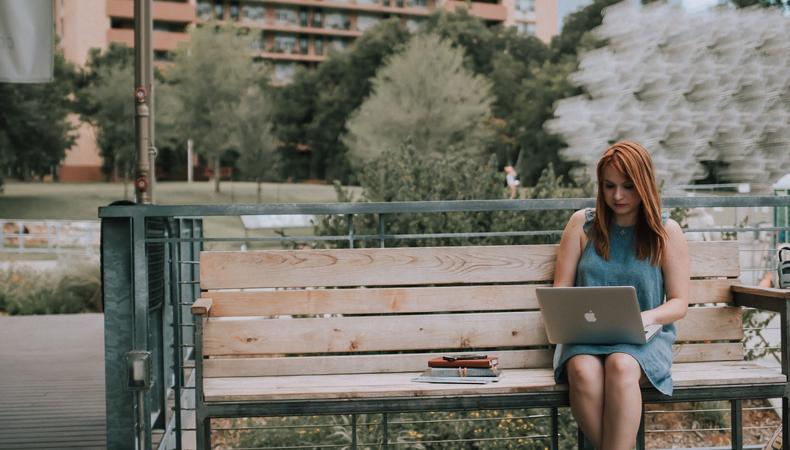 Summer is always an interesting time for actors. If you're out of the city doing back-to-back summer stock or shooting a film, it can be super exciting! But, if you're looking at a blank calendar for the summer months, it can seem quite daunting.
If that's you, don't fret! Summer is actually a great time to focus on some specific areas that can move your career forward even if you're not doing eight weeks of repertory theater in a barn. Here are five things you can do.
1. Look for an agent.
If you're unrepresented or looking to get a new agent, summer offers the perfect opportunity to do that. The big audition season is over, showcase season is over, and awards season is over. Therefore, many agents are more available to schedule meetings with potential new clients and to attend performances and showcases. So if you're on the agent hunt, this could be a great time to make that leap of faith.
2. Get back into class.
If you're not working, being in class is the next best thing. Working on your core acting skills, or even strengthening one of your weak areas, can be good to focus on during the summer so you come out in the fall with a bang. I recommend being in a process class during the summer months and sprinkle in a few of those "results" classes which are those meet and greets with casting directors, agents, and others.
READ: Everything Actors Need to Know About Summer Training
3. Go on auditions.
Auditions tend to slow down during the summer months, but I've actually had great luck booking work in the summer. Why? Because so many people are out of town. Seriously! Fewer people means shorter lines, less crowded auditions, and more possibility for nonunion talent to be seen at union calls. Be super diligent about keeping up with the casting notices and get out there as much as possible!
4. Pocket extra money.
If you have the bandwidth for it, it can be good to take on a second job and just bank the cash. If you're saving for new headshots or a class you want to take, why not work some extra hours and bring that goal to fruition? Work more now so when the busy audition season comes back around you feel a little more financially sound. Then you can take off when necessary! While you're at it, this season is good for catching up on entering all your expenses since the beginning of the year into your records too.
5. Take a vacation.
Yes, sometimes the best thing for your career is to actually give yourself a break. Whether it's a vacation or staycation, give yourself permission to take some downtime and enjoy what summer has to offer without the worry that you'll miss an audition while you're gone. If you're in NYC, make a point to take advantage of all the free summer activities offered and if you're in another city, take part in the activities in your area that are only around during the summer.
No matter what don't use the "oh, it's summer" excuse to not stay engaged in your career. There are so many great things you can do and these are just five ideas to keep your career moving forward!
The views expressed in this article are solely that of the individual(s) providing them,
and do not necessarily reflect the opinions of Backstage or its staff.