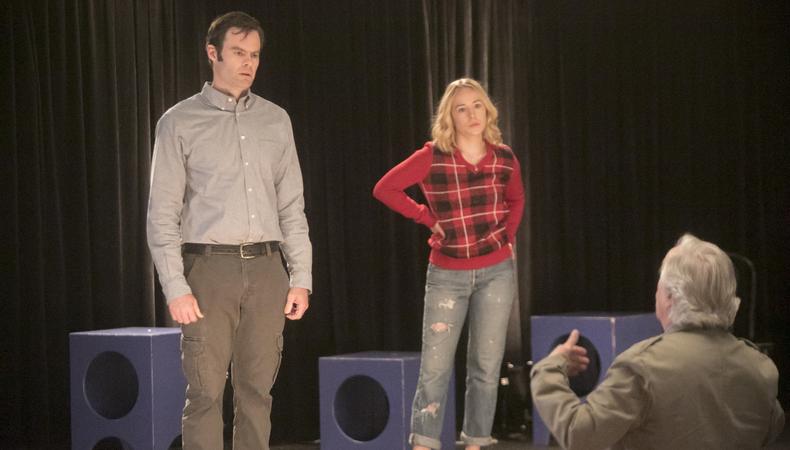 You've done the research on the acting classes in your area. You've combed through websites and reviews, visited studios and audited classes. You've made your selection and shelled out your hard-earned dollars, and now you're about to start your new acting class. Here are some pointers on how to make the most of the experience.
1. Arrive early every week.
You won't be late and give your new teacher the wrong idea about your professionalism. The time before class is also a great opportunity to connect with your peers. It's widely acknowledged that who you know in this business is important but what's less widely understood is that your peers are some of the most important contacts you can make.
Friends can introduce you to possible representation and they'll also prove to be great sources of useful information, feedback on your work, advice, and emotional support for the marathon that an acting career is. Seize the opportunity to connect with your classmates and make new friends.
2. Come with an open mind.
If you've had prior training, great. But this is a new chapter. Whether you end up liking the class or not, it likely has something to teach you. Try to bring a beginner's mind to the class and avoid letting what you've learned previously prevent you from taking in new information
3. Be receptive to direction.
Sometimes you need to do what is asked in order to understand why it's being asked. If you're given adjustments, do your best to implement them and leave the examination of whether they're valuable or not for later. We are often threatened by the new and that can be a real obstacle to progress.
READ: How to Choose an Acting Class
4. Show up.
This seems silly to say but everyone encounters resistance to creative work from time to time. There may be times when you'd rather take the night off but it's important to be in class consistently, doing your best to get better.
5. Be prepared.
If you're asked to read something, read it. If you're asked to have a scene or a monologue memorized, memorize it. If you're expected to rehearse outside of class, rehearse. Class is where you start to create the habits that will sustain you through your career.
6. Put your phone away.
Any serious teacher will insist on this, with good reason. Having your phone out will keep you from being fully present and actively investing in the learning process. If you want to take notes, bring a notebook.
7. Focus on getting better.
There's a concept called "deliberate practice" that means engaging in an activity with the intent to get better at it. Research has shown that people who are intent on getting better develop their skill at a faster rate than people who simply do what is asked of them. Whether you're up and working or watching the teacher work with others, constantly ask yourself what you could do to get better.
8. Advocate for yourself.
If you're encountering a problem in the class, don't suffer in silence; take it up with the teacher. If something is not working for you, ask for it to be addressed.
*This post was originally published on Nov. 8, 2018. It has since been updated.