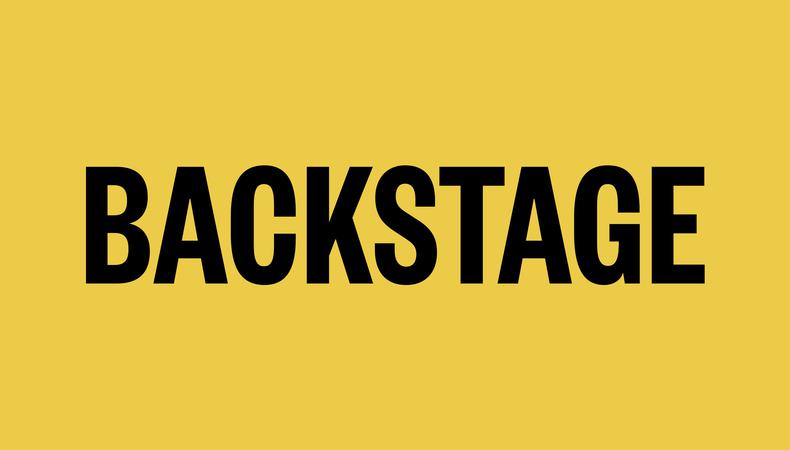 Dear Partner,
We hope you and your family are well. I wanted to reach out personally in these uncertain times to reassure you that we are in this together and we want to help in any way we can.
Given the heritage, iconic nature, and influence of the Backstage brand it is of utmost importance that we support our audience, partners, constituents, and communities in times like these. First, we want you to know that we continue to directly support various entertainment and arts organizations that are providing critical financial assistance and guidance for actors and creators, including the Television Academy Foundation, the SAG-AFTRA Foundation, and the Actors Fund.
We have shifted a great deal of our editorial and product resources to help our audience and creative community in ways that are specifically relevant in this environment. One of the initiatives that we are proudest of is The Slate - a new programming platform in which industry experts across disciplines provide advice, education, and support to our users during this period of upheaval. It has been wonderful to see our deep roster of A-list talent rise up to help our community in this moment. We have had everyone from Laura Linney to Matt Bommer to Kevin Bacon helping us with our programming and continue to feature new industry leaders every day.
As a result of this programming, and our consistent content offering across social, video, audio, web and print, we are heartened to see that our users are more engaged than they have ever been. We are also finding a new audience coming to us for guidance in this crazy time. New sessions to Backstage.com are up over 20% YoY and more people are receiving the magazine in their homes than ever before.
One of the bright spots we have recognized during this challenging time is the power of TV and streaming content in bringing people together and providing a conduit for people to escape. As the majority of the United States is under stay-at-home orders, media consumption is, perhaps not surprisingly, up 60%. As this captive audience has more time and starts looking for new entertainment, shows that may have previously gone under-recognized or overlooked are now able to float up to the top of watch lists.
Industry platforms like Backstage have always served a purpose when reaching key executives and voters but can also now be leveraged to reach targeted consumers as they dive deep into their media of choice. Let us help you!
We remain committed to meeting the needs of our audience and our valued partners during this trying time. We want to help our community to find your stories, share your series, and start to prepare for this unique, competitive and special Emmy season.
Sincerely,
Michael Felman
President & CFO