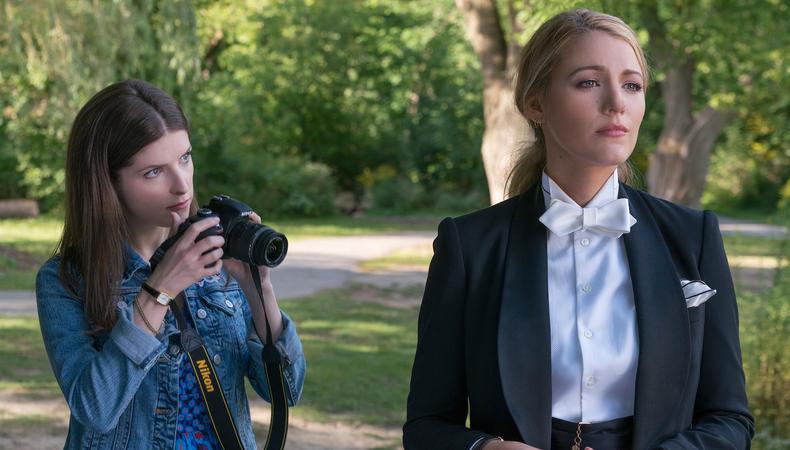 Greenlit means a project is officially a go, so all you have to do is follow these leads to stay up to date. You never know where you'll find an opportunity to land an audition!
It's got critical acclaim, box office success, a surprisingly passionate fan base, and now, a sequel. "A Simple Favor," starring Anna Kendrick and Blake Lively, is officially getting a follow-up. Want to learn more about this exciting sequel? From which stars will be returning to details about the sequel's storyline, here's everything we know about this new project.
"A Simple Favor" Sequel Is In Development
After catching lightning in a bottle with 2018's "A Simple Favor," Lionsgate and Amazon are calling in another favor. Deadline reports that a sequel to the black comedy crime thriller is now in development. The new project will see the return of stars Anna Kendrick and Blake Lively, as well as director Paul Feig and screenwriter Jessica Sharzer.
Per IMDb, the original starred Kendrick as Stephanie Smothers, "a single mother with a parenting vlog who befriends Emily (Lively), a secretive upper-class woman who has a child at the same elementary school. When Emily goes missing, Stephanie takes it upon herself to investigate." Henry Golding, Andrew Rannells, Linda Cardellini, Dustin Milligan, Jean Smart, Nicole and Lauren Peters, Rupert Friend, and more starred with Kendrick and Lively in the original film. As of now, none of the supporting cast has been announced to return to the sequel.
The original film received both critical acclaim and box office success, earning over $97 million worldwide. Since its release in 2018, the film has also garnered a major fan base, no doubt a major contributing factor to the sequel's greenlight. This is the second Lionsgate project Kendrick has going for her at the moment: as we previously reported, the actor and the studio recently reteamed on the psychological thriller "Alice, Darling."
While a casting director for the "A Simple Favor" sequel has yet to be announced, we can safely assume original casting director Allison Jones will be returning. It's also too early in development for a release date for the sequel, but while you wait, you can read up on Feig's work on "A Simple Favor" here.
Looking for remote work? Backstage has got you covered! Click here for auditions you can do from home!