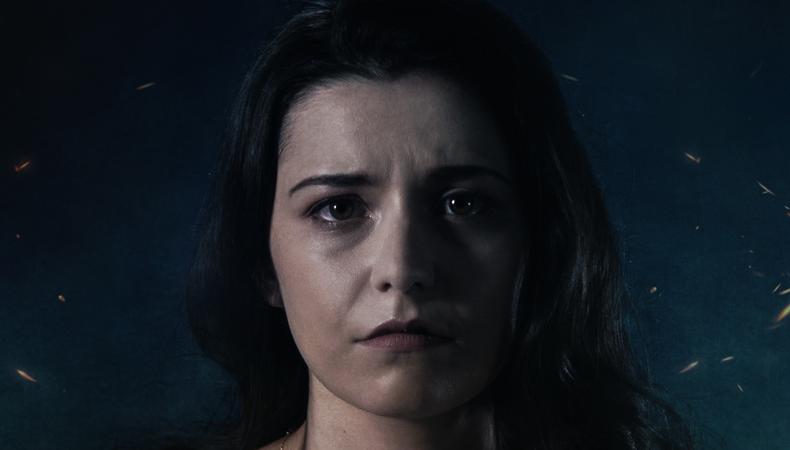 After making a variety of short films, director and founder of Nocturnal Pictures Leroy Kincaide is taking his years of experience on stage and behind the camera to make Nocturnal's first feature, "The Last Rite," which he wrote and directed. The company focuses on "dark, high concept, story-driven narratives" in the horror-thriller genre.
"Creatively and cinematically, I find that the horror genre allows a much larger scope for exploration into the human mind. There are themes in horror stories that can be challenged and also pose certain questions that other genres just don't allow," he says. To tell those stories he needed the right cast, so he and producer Chloe Chudasama turned to Backstage to find their actors and share what makes someone right for a Kincaide project.
Be in it for the long run.
Kincaide has learned that finding the right person and attitude for a film can take a long time when it's a low budget project. During the approximately two weeks that the leading role of Lucy was listed on Backstage, they received over 200 submissions. After reviewing all the headshots and reels, they narrowed their selections down to about 13 actors who were invited to submit self-tapes. From the self-tapes, they narrowed it down again to only four actors to bring in for in-person auditions in Maidstone Kent.
Follow instructions and be prepared.
An important part of making it through the casting process is following instructions and doing what you can to prepare. Kincaide and Chudasama made sure to include full character breakdowns and comparable film examples so actors could get a sense of Kincaide's style and the vibe of the film as well as understand the characters and their traits. Kincaide says it's important to "do your homework and ask questions," and, of course, "when applying for the role, ensure you answer questions asked in the casting, have good headshots and a showreel, or even just a short clip from anything you have done previously."
It's more than just words.
In addition to the dialogue scene, actors auditioning for the leading role of Lucy had to do a possession and movement casting as well. Kincaide says, "Due to the nature of the film, we had to see if the lead actress could not only portray the 'normal' Lucy as a study-from-home student and girlfriend experiencing weird things happening, but also mentally and physically play 'demonic' Lucy once she becomes fully taken over by dark forces. Bethan [Waller] portrayed both with ease." After viewing Waller's self-tape, they knew she was a strong contender. But, "It wasn't until we met her in person and saw her perform the scene and the possession movements and characteristics that we knew she would be perfect to bring the role of Lucy to life," Kincaide remembers. He says he was blown away by Waller's seriousness at the audition. "As a director, watching her stretch, take her time, and not rush through the audition was simply amazing."
Connection matters.
The role of "Lucy" was pivotal considering the film follows her story, but Kincaide says that role was actually the easiest to cast. The leading male character, Ben, proved to be more challenging. It took three postings over four months to find an actor who was both right for the role and a match for Waller. The connection between actors is important, and the connection between the actor and director is also key. "It's vital to meet in person a couple of times before you commence shooting; it's an intimate thing, making a short or feature film—you need to be able to get along and work together in a close capacity as well," Kincaide says.
Don't be afraid to interpret the character.
Kincaide says he looks for "A certain spark of vibrancy that is more intuitive than it is about their performance." He notes that while the performance is important, "mostly the key is are they willing to offer their own take on the character and own it?"
Know your strengths and believe in yourself.
"There is no right or wrong when casting, it's just what works for the role and it's not always a direct result of anyone's ability to perform. Keep going and keep on believing that there is the right opportunity out there just for you," Kincaide says. "I don't always pick the best; I will always pick who is right for the character and someone who I feel already resonates in some way internally with the role."
To stay up-to-date on the film, you can follow them on Facebook or Instagram