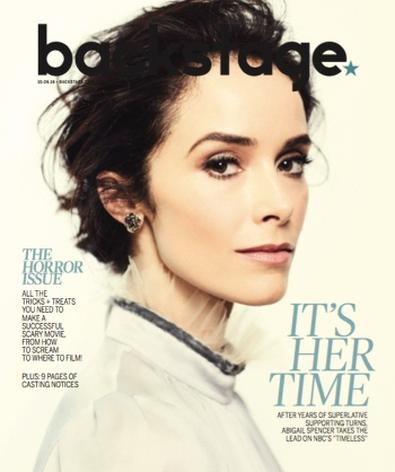 Ten years and several failed pilots had to happen before Abigail Spencer landed her first major role—a recurring stint on one of our greatest television dramas. In Season 3 of "Mad Men," Spencer played Suzanne Farrell, Sally Draper's third grade teacher, a young, unmarried, and surprisingly modern woman for the early '60s who captures Don Draper's attention. And as with most of the roles that followed her six-episode arc, including an acclaimed turn on Sundance's "Rectify"—now wrapping its fourth and final season—and on "Timeless," an NBC time travel drama that has Spencer front and center for the first time, Suzanne is a character that could never have been played by anybody else.
"I'd just had a baby. I had tested for the lead in eight different network shows. I figured that nobody wanted to put me on television anymore," Spencer says over lunch in Midtown Manhattan. "I mean, I was so happy and fulfilled being a mom, but I had a dream. I remember it was April. I had a dream that I was on 'Mad Men.' "
Seven years after her first appearance on "Mad Men," it's easy for Spencer to mark the series as a transitional moment in her career. "Jon Favreau saw me on the show and that's how I got 'Cowboys & Aliens.' [Ray McKinnon] saw 'Mad Men' and that's how I got my audition for 'Rectify.' I mean, ['Timeless' co-creator] Shawn Ryan loved 'Mad Men.' "
Before landing the role of Don's doomed love interest, Spencer had starred on "All My Children," had a few guest spots on television shows, and even led a short-lived Lifetime series. Only a few years later, she's received a Critics' Choice Television Award nomination for her no-bullshit performance as Amantha Holden on "Rectify" and is the leading player in a new network series co-starring Matt Lanter and Goran Visnjic. "Mad Men" has been that good to her.
BROWSE: Backstage's TV audition listings!
Although she had initially auditioned to play Trudy Campbell—a role that ended up going to Alison Brie—Spencer had never seen "Mad Men" before going in for Suzanne. Fortunately, she had a prior relationship with casting directors Laura Schiff and Carrie Audino, with whom she had a general meeting when she first moved to Los Angeles. It's probably why she was on their radar when her manager reluctantly called the casting directors upon her insistence. Reluctantly, because "you don't just call 'Mad Men' and give them suggestions." On the other hand, maybe you do.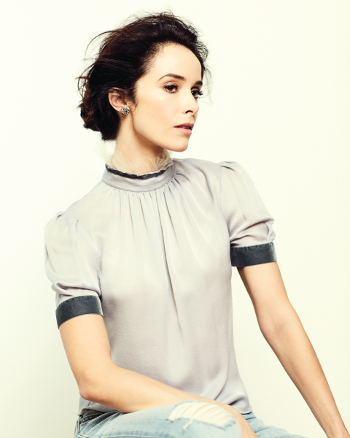 "I just remember I was like, I know this woman. This woman has never been seen on the show before. She's an oasis. She's a soothsayer of things to come," Spencer says. "So I came in really early and I had outfit changes. I brought wardrobe options because I wanted Laura and Carrie to see them. I thought the image of it was really important. I was in the room before [Matthew Weiner] came in. When Matt came in he opened the doors and went, 'So, you're not going to know who this character is because she's not like anyone we've seen on the show.' I said, 'Matt. I know who she is. I know her.' "
It's this kind of assurance and identification with a character that also made Spencer the obvious choice to play Amantha on "Rectify." Amantha is the impassioned sister of Daniel Holden, who, at the start of the Georgia-set series, has been released from death row after DNA evidence brings the crime he was sentenced for—raping and murdering his high school girlfriend—into question. Amantha is certainly a series standout, often the sole person to share what she's truly feeling in a world that's otherwise ambiguous, cloudy, and deliberately unsatisfying. She's also a character that, as with Suzanne, resonated instantly with Spencer.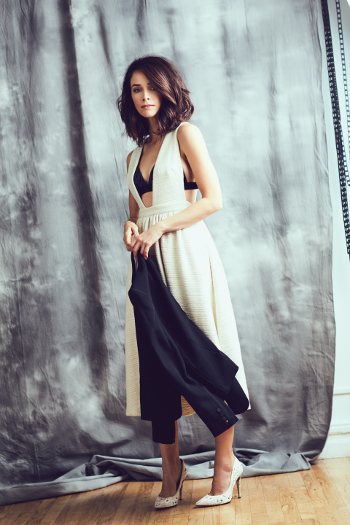 Born in Gulf Breeze, Florida, a small city on the Panhandle that is pretty much an extension of Alabama, Spencer, like Amantha, is a Southerner. "I knew the way she walked. I knew what her nails looked like. I knew how my hair was supposed to be. I knew what she wore. I knew how she sounded," Spencer says. "I always try to do a nail story with all the characters. I just love all that detail. You'll notice, in the first episode of Season 1, I had this bright orange nail polish and then by episode two—we had to match it every time—it was chipped away. By episode three there's less and less. By episode four and five you just see little bits."
With the fourth and final season of "Rectify" already filmed and premiering Oct. 26, Spencer found her next role without much getting in the way. Or perhaps the role found her. On "Timeless," she plays Lucy, a historian recruited by a special task force that travels back in time to pivotal moments in history to stop a criminal who is determined to change the way things unfold. Ryan, who had seen Spencer in an unaired pilot directed by his friend Lesli Linka Glatter, immediately thought of her for Lucy, going so far as to write the role with her in mind. "I was stalking her," Ryan jokes over the phone. "Lucy requires an intelligence and a real emotional depth. Sometimes you have trouble finding both in a single actress. Some actors give you authenticity and intelligence but they don't give you access to the deep emotions. She has all of those qualities."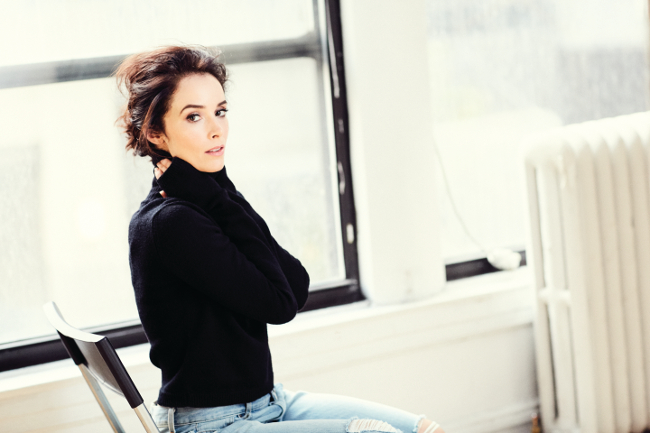 For Spencer, accepting the role on "Timeless" was a no-brainer. "I could continue to be the sidekick or I could be at the center of the story. After 'Rectify,' I felt really ready to be the way into a world. I had been craving that," she says.
While Spencer's role on "Mad Men" was small, it led her to "Rectify," and, in turn, to a role she'd never believed she would have been able to land just a couple of years ago. "I feel like network didn't want me. I was doing all these pilots and it never worked out. I was like, network doesn't like me. I'm going to go to cable where I'm appreciated. Then it was funny; I think I had to go to cable for network to appreciate me."
It's an understatement, considering that she was evidently destined to play Lucy. "Five other actresses who were going in to audition for the part—I mean, this is how lovely my community is—all the other actresses called me and said, 'I just read this pilot. You have to play this part. It's written for you.' So I was like, 'I'd better pay attention to that.' That doesn't happen very often."
Perhaps it doesn't happen very often for most, but at least for Spencer, it appears that some things are simply meant to be.
Ready to make your mark on NYC? Check out our New York City audition listings!
Styling for Abigail Spencer by Jessy Caine. Dress and bra by Mara Hoffman. Blouse by Georgine.
Turtleneck by Victoria Hayes. Silver rose studs by Chelsea De Luca. Jeans by DSTLD.