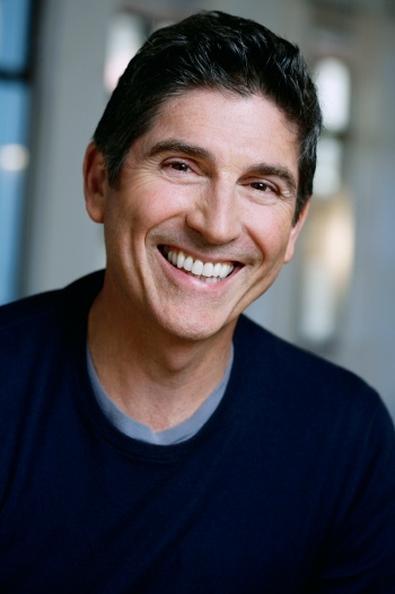 After his Academy Award-winning short "Trevor" inspired the founding of the Trevor Project in 1998, actor-writer James Lecesne wrote "Absolute Brightness," a young adult novel about a 14-year-old boy New Jersey boy who goes missing. His critically acclaimed solo show adaptation, "The Absolute Brightness of Leonard Pelkey," transferred Off-Broadway to the Westside Theatre on July 11. The actor-writer-activist tells Backstage readers how the story evolved, and gives valuable advice on how to develop successful solo theater.
On "Absolute Brightness."
"It's the story of a Jersey Shore town where a 14-year-old boy disappeared. The play is about trying to figure out what happened to him and why. I play all the people in the town to whom this boy was connected. Really, the play is about how we're all connected to one another, the effect of one person's life on many other people. They talk about the experience of knowing the kid as it becomes clearer and clearer what happened to him. And it's a lot of fun."
On adapting his novel for the stage.
"I felt like there was an opportunity to say some things to an adult audience that I had already said to a young adult audience, something more complex and maybe a little darker. There was a way people were really thinking about this stuff and didn't know how to talk about it in public. So I thought, I've done these solo shows before. It was something I knew how to do and I loved doing it."
On developing solo theater.
"One of the things for me has always been to keep looking for the reason it has to be a solo show. Like, why does one person have to do that show? And that has to be in the piece—otherwise it just seems like showing off!"
On his previous solo shows.
"I did one in 1985 called 'One Man Band'—actually, Vanessa Williams was my backup singer, if you can believe that! It was her first professional job after she was Miss America. She was fantastic, and more than just my backup singer. [It also featured] two more amazing people, Judy Gibson and Kay Cole. The three of them were major! Then in 1995, Mike Nichols and Elaine May presented a show called 'Word of Mouth,' which I did at the Promenade Theater, won the Drama Desk Award and the Outer Critics Circle Award, and I toured the United States with it. The 'Trevor' film came out of that show. And I thought that was that. I'd done other theater work, but I thought the solo thing was kind of done. But last year I started to put [this] show together. I performed it last summer in Provincetown and it's been a year, which is unbelievable—it usually takes forever."
On where he got his acting training.
"I always wish I had a really good answer to this. The best I can say is that I worked. I worked! When I was 19 years old, I worked in a little theater in Boston and there was an amazing woman there who took us all under her wing and she taught me pretty much everything I know over the course of two years. She really gave me the foundation for everything. But I never had any sort of school training. I hate to say that, because I believe it's a helpful thing for young people. I do think it made things more difficult for me, coming to the city and finding my way. When you go to school, you have a network of people."
On the thing he wish he could tell his younger self.
"It's all going to be great. I don't think I would change it, because part of my particular journey was that I had to formulate my own thing. I had a vision. I didn't know it would take so unbelievably long to realize it. But I'm so grateful that I stayed alive long enough to realize I was right!"
Like this story? Read more of our Spotlight On interviews!