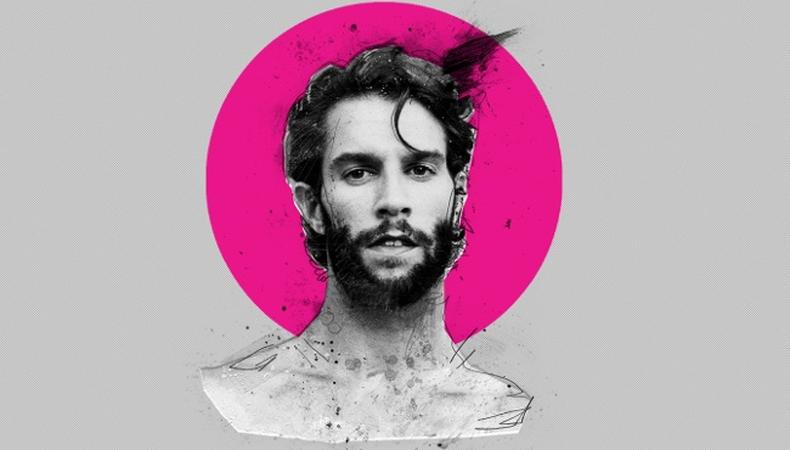 James Whiteside, principal dancer for American Ballet Theatre since 2013, has danced with the company in productions including "Cinderella," "Le Corsaire," "Don Quixote," "The Nutcracker," and many more. Having trained since the age of 9, beginning at the D'Valda & Sirico Dance and Music Centre, Whiteside shares stories from his early years, advice for his younger self, and what he'd like to see manifest in the world of dance.
When did you know that you wanted to pursue a professional ballet career? Did you have moments of doubt?
I was about 12 years old when I realized that I wanted to do ballet professionally. I had this grand plan that I would make a name for myself in ballet, then do Broadway, and then do whatever I wanted. I haven't done Broadway yet, but I would love to in the future. When I was about 16 years old, I found it very difficult to manage school and dance at the same time—among other things, like coming out. I thought to myself, Well, maybe I should stop dancing. But I didn't, and I don't really know why I didn't. It wasn't really a decision, I just kept doing it.
Did you ever read Backstage?
I recall in my early teen years, my dance studio in Connecticut always had a copy of Backstage. I would look through it and see all the audition listings and fantasize about my future. I feel like that was my first real glimpse of how to get into show biz. I would always read it at the studio and thought it was all really fascinating.
READ: How to Become a Dancer
What company do you think every dancer should see?
I think every dancer should see American Ballet Theatre and New York City Ballet. They're both a wonderful introduction to top-tier ballet, and they're both special for very different reasons. When I was young, I saw American Ballet Theatre and finally saw what ballet could be. It made a huge impact on me and was incredibly inspiring.
Are there any unexpected aspects of your life outside of your profession that have inspired your dancing?
New York City as a place has been really inspiring, and I've met so many interesting people who have influenced my worldview and my art view; that's been really important to staying interested in other realms of art other than just classical ballet. I love seeing Broadway shows, concerts, museums, visual art, and music…. The city has been very inspiring to me.
What would you like to see more of in the dance world?
I'd like to see more experimental classical work in American dance. I love classical ballet and I love weird stuff, so I'd love to see them meet up sometime onstage. New York City Ballet does a great job of commissioning new work, and I think they're on the right track. Not everything is going to be marvelous, but I think the process is important. I want to see more adventurous work on the big ballet stages.
What is a typical day like for you?
Our technique class usually starts at 10:15 a.m. and goes for an hour and a half. We can rehearse for up to six hours, and if we're performing we generally will have rehearsal from about noon to 5 p.m. and a show at 7:30 p.m.
How do you typically prepare for an audition?
I auditioned for "Dirty Dancing" on Broadway and didn't get it. I also auditioned for "Billy Elliot," and I got it and turned it down. But ballet-wise, I've only auditioned once, and that was for American Ballet Theatre. I was offered my Boston Ballet contract directly from the summer program. But for my audition... I feel like having what I like to call the will of the warrior is something that is of great value in all facets of life and something that directly applies to auditioning. You have to go in there with a solid will.
What advice would you give your younger self?
I would tell my younger self to be more accepting and to not beat myself up over little things that may or may not be out of my control. Also, to watch others and learn from them and be smart about improving.
Looking to continue your dance career? Check out Backstage's dance audition listings!