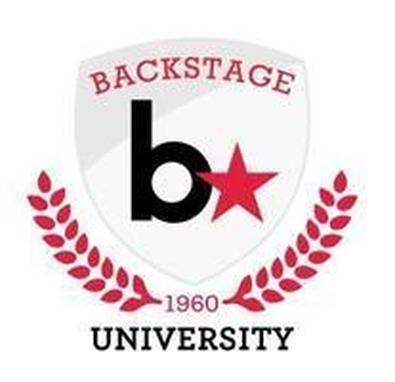 Casting director Sig De Miguel has cast dozens of independent and studio films, first with mentor Amanda Mackey and then as an independent casting director. He partnered with CD Stephen Vincent in 2006, and together the duo has cast more than 40 feature films including "Rabbit Hole," "Holy Rollers," "An Englishman in New York," the 2011 Sundance hit "Gun Hill Road," the new film "For Ellen" starring Paul Dano, and the upcoming "Affluenza." De Miguel's previous casting credits include "United 93," "The Cooler," "The Matador," "A Love Song for Bobby Long," and more.

Although he now specializes in casting independent films, De Miguel cautions, "Actors should not think in terms of studio films versus independent films versus episodic television versus theater versus commercials. They should aspire to be working actors and work in all mediums available to them. The reality is unless a project is doing a search for an unknown, most actors starting out are going to be considered for small roles and day players."

In advance of his upcoming Backstage Casting Intensive, presented Wednesday, Sept. 12, in partnership with New York Film Academy, we asked De Miguel for his advice regarding auditions, submissions, and acting résumés.

What should actors always remember to do when they walk into an audition room?
Sig De Miguel: The two most important things an actor should bring into the audition room are preparedness and professionalism. I always admire it when actors come into the audition with a strong knowledge of the text, a defined point of view on the material, and assertive, specific choices. Actors should try to approach the most truthful state of being of the character and since it's usually done in a very short period of time, knowledge of the role and material, preparedness, and specificity are the actor's best tools.

They should also know how to read an audition room. They should be able to gauge when a casting director is open to conversation or when they have to move quickly. If they have questions, they should be concise and they should be the type of questions that help inform the choices they are about to make. I also love it when an actor has a strong sense of their space and their frame on camera. Even if you have very little experience, learning audition technique and practice can make you come across like an old pro in the room.

And what are your audition pet peeves?
De Miguel: My biggest pet peeve nowadays is actors not bringing their sides to the audition. Because we are firmly in the digital age, a lot of actors are going through their lines on their iPads or phones, but they should always bring their sides to the audition. Somedays it's like we are Kinkos! But seriously, when you are printing sides for 12 people, it becomes an annoyance. I also think that actors should always carry a couple of headshots with them, as you never know who might want an additional headshot.

What do you wish more actors knew about auditioning?
De Miguel: The main thing I want actors to know is that the power is in their hands. That might be a strange concept to understand, but they are the ones coming into the room and giving the auditions. There is nothing that makes me happier than when an actor comes in and blows me away with an audition. That is why we do our job. When someone walks into the room and does extraordinary work, our job is done. It is very rewarding to see that.

No one is going to do the rehearsal and preparation but you. No one is going to give the audition but you. That audition room is your room to shine. It's your room to show your specialness. Actors who revel in that are the ones that succeed—the ones who enjoy and take command of the process. Unless you reach a certain echelon of the business, you are going to be auditioning for many years and the audition room needs to feel like home. Regardless of whether the audition room is big or small, whether you are auditioning for two people or 10 people, whether the casting director is warm and friendly or is rude, the great work must always remain the same. The only constant is you and your work in the audition room. It is your moment to seize.

How can actors get your attention, and how do you discover new talent?
De Miguel: Please never visit or call. You never know what is going on in a casting office on any given day. An actor could decide to stop by or call on a day where there is a very time sensitive deadline and things are very urgent. It would not be a good idea. In addition, think of the number of actors that live in New York and try to imagine just a hundredth of them calling every day. It would be chaos.

I strongly encourage specific self submissions, submitting for a specific project and role with a concise paragraph as to why they would be right for the role... By being specific and defined as to their type and skill is how actors tend to open their first doors. I've always been critical of actors who put 100 skills in the special skills section of their résumé. "Special skills" means just that—you are very knowledgeable and experienced at these skills. Too many actors put everything and the kitchen sink into this section, and it weakens it. Can you do a dialect listed on your résumé at the drop of a hat if asked by a director in an audition, and can you do it very well? If not, then you should take it off your résumé. Also don't say you are fluent in a language if you are not truly fluent, because a director or producer could start speaking to you in the language.

How important is acting training on an actor's résumé?
De Miguel: Education is important to me, whether it means having attended a theater school or currently studying with a teacher, taking a class, private coaching, etcetera. It doesn't mean that you need to have attended the most renowned theater program in the country, but you should always strive to further your education. There are some great teachers and classes in the city and even successful, established actors continue to take classes.

To learn more, register here for Backstage's Casting Intensive with Sig De Miguel, which will be held Wednesday, Sept. 12, at 7 p.m. at NYFA in New York.