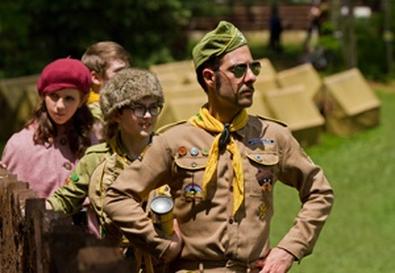 Wes Anderson's "Moonrise Kingdom" is a movie about children that appeals to the darker comedic sentiments of adults. The film's two leads, Kara Hayward and Jared Gilman, are only 13 years old, but they act and speak like grownups trapped in the bodies of angsty adolescents. This is a credit not only to the natural maturity of the teenage actors, but also their ability to embody the quirky, precocious characters typical of Anderson's films ("The Royal Tenenbaums," "The Life Aquatic").

Some of the cast and the creative team shared their own acting advice for young actors with Back Stage.

Wes Anderson said he searched long and hard for actors special enough for the roles of Sam and Suzy. "I really didn't need to give Kara [Hayward] and Jared [Gilman] any advice," he said. "If I had advice for young actors, it would just be to make sure to rehearse as much as possible. The more you know the script, the easier it will be on the director."

Kara Hayward echoed Anderson's sentiments that actors must be starkly individual. With enormous green eyes and a vocabulary that reflects her Mensa membership, Hayward is certainly memorable. After an attending an open call, she was immediately cast in the role of Suzy despite having no previous film experience. "If you want to be an actor, you must stand out," she said. "You've got to find that thing about you that sticks out and you really have to play on that."

Like Hayward, Jared Gilman also had no previous acting experience. He said the moment he was cast as Sam was intensely emotional. "I just exploded," he said. Though "Moonrise" is his first film, Gilman says actors should never fear their nerves. "If you have nerves, channel them into making your performance better," he said.

In keeping with his role as the sage narrator, Bob Balaban ("Midnight Cowboy," "Gosford Park") was full of Hollywood wisdom. "I went out for everything," he said. "That was part of building my now 300-year career." Balaban claims an actor's instincts are everything. "Do not inherently trust the director," he said. "You just have to trust your instincts. They will be right." He was quick to add, however, that even after a long career, humility is important. "You always have to remember, you're lucky to be working at all," he said.