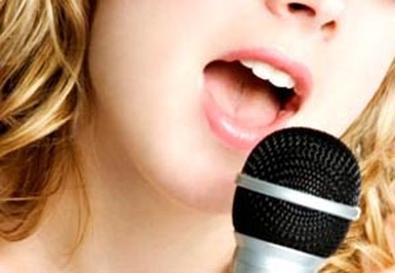 In cities all over the world, musical theater hopefuls stand in long lines waiting to sing their 16 carefully chosen bars at open calls. One after another, they belt their highest notes as loud as they can and then…nothing except a thank-you. No callback, no interest. Then there are the singers who don't sing the loudest or belt the highest, and yet they're offered the job. So what is the first group of singers missing? Call it the human element—the true emotional connection that needs to be present even in a brief 16 bars.
Randy Graff broke through as the original Fantine in Broadway's "Les Misérables," won a Tony for "City of Angels," and went on to originate roles in shows such as "Laughter on the 23rd Floor," "Moon Over Buffalo," "A Class Act," and the 2004 revival of "Fiddler on the Roof." She will shortly bring her wealth of experience to a master class at TVI Actors Studio in New York called Your Best 16 Bars.

Please Stop Yelling at Me
Graff first recognized the need for her class after overhearing the singers at an open call. "I heard these female singers go in one after another and belt their kishkes out for 16 bars—just belt, belt, belt," she says. "I didn't hear any sort of emotional connection to the lyric. I thought to myself, I wonder if they think that's all they need to do."
She started asking her musical-director friends what they wanted to hear at these auditions. Graff recalls Kevin Stites, whose Broadway credits include "Sunset Boulevard," "The Color Purple," and revivals of "Les Misérables," "Fiddler on the Roof," "Nine," and "On the Town," telling her, "I don't want people to yell at me for 16 bars. I want to hear a connection to the lyric. If they come in and sing something quiet and beautiful, really emotionally connecting to what they're singing, then after that I'll ask if you have anything big and belty." This told Graff what her class needed to focus on.
Finding the Arc
The real challenge of an open call is showing what you can do in less than a minute of singing. In her first master class, last May, Graff had each student sing a 16-bar audition piece. "We then broke it down beat by beat and tried to find an emotional arc to the material," she says. She found that even in that brief snippet of music, a story could be told. "We tried to give it a beginning, a middle, and an end, even though it was only 16 bars."
To give the singer more to work with, Graff would analyze the musical arrangement and make necessary adjustments. "Connection to the material would often make the arrangement change," she says. "We wouldn't blast from beginning to end; we would sometimes start out softly and then build to the big money note." She also made sure all the notes had context: "I would stress that the money notes are great, but they have to be dramatically correct and motivated."
And sometimes Graff would need to go a bit further. "If I'm working with someone who I feel is really having difficulty connecting to the lyric, I'll have them do it as a monologue and then go into song," she says. "It's different with each person. The thing that remains constant is they have to personalize their singing."
Finding the Right Song
Graff warns against picking a song just because you like it musically. "Sometimes you'll want to sing a song because of what it sounds like, and you fall into the music," she says. "I'm of the opinion that you pick a lyric you can identify with and that moves you." She also believes that attention to the lyric will make you more musical: "When you're connected to what you're singing, the music will take off."
Back by Popular Demand
The initial master classes were so successful that Graff is expanding them to cover more material. "This time we're going to do four sessions," she says, "and have the students do their pop/rock, conventional musical theater uptempo, a conventional ballad, and then possibly a whole song."
Besting the Competition
"There are lots and lots of great singers here," says Graff about New York. "The one that can act the lyric is the one that will get the job." She has experienced this firsthand, in her own career and from being married to musical director Tim Weil. "Tim Weil has been the M.D. for 'Rent' for 13 years," she says. "He's heard all kinds of great pop and R&B voices, including kids from 'American Idol,' but they weren't hired if he and the director, Michael Greif, didn't feel that they could act the lyric, no matter how great they sang."
Graff adds that she's talking about a particular type of musical expression: "This is musical theater singing; this is not 'American Idol' singing. You have to be able to emote and tell a story through the song." She also believes that the skills learned in her workshops can not only start a career but keep it flourishing: "For me, it's always about the acting, because that will sustain a career, that will give you longevity."
Graff's classes begin Sept. 10. For more information, call (212) 302-1900 or go to
www.tvistudios.com
.