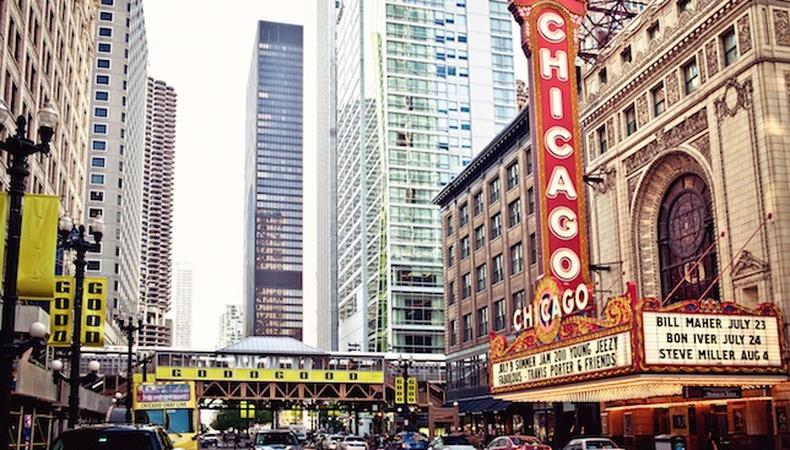 Getting your acting career on track is equal parts passion, training, and landscape awareness, so staying familiar with casting directors in your town and their work will go a long way when you get called into an audition. Instead of starting your research on the project's creative team (which you should be doing every time you step into a room) from scratch, you can focus on memorizing your lines!
And we've already done the legwork! Here are seven theater, commercial, film, print, and television casting directors working out of the Windy City. Don't forget to follow them on social media!
ADAM BELCUORE, THE GOODMAN THEATRE
As director of casting at the Goodman Theatre, all Equity and non-Equity submissions pass through Belcuore's office, so remember this name if you're looking to get into Chicago's theater community! Nonunion actors are accepted on a rolling basis, while union actors' auditions are in the spring and held in Chicago and often New York City. This season's shows included "Disgraced," "The Matchmaker," "Another Word for Beauty," and several others. Visit goodmantheatre.org for more information on how to submit your materials and see what else Belcuore has been up to!
MICKIE PASKAL AND JENNIFER RUDNICKE, PASKAL RUDNICKE CASTING
This agency has been around over 20 years and in that time has worked on big-name projects including "Transformers 4: Age of Extinction," "Sirens," and "A Nightmare on Elm Street;" with big names, including Spike Lee and Fred Savage; and with brands such as Nike, AT&T, and General Motors. Visit their website to find out who would play Rudnicke if she had to cast the biopic of her life, and other cool stuff like how to submit your headshot, how to better acquaint yourself with these fine CDs, and how be considered for their projects!
READ: "How to Be a TV Star in Chicago"
DAVID AND JOAN O'CONNOR, O'CONNOR CASTING COMPANY
These CSA members have done a ton of print, commercial, and film work, and specialize in background casting, too. OCC boasts the "largest union selection of extra talent in the [Chicago] area," according to its website. And if you want to know more about the casting process, O'Connor Casting also has internships available!
JEFF FINNEY AND KATE MCCLANAGHAN, BIG HOUSE CASTING AND AUDIO
Based in both Chicago and Los Angeles, these two CDs specialize in casting both on- and off-camera voice talent for commercials, radio, television, and indie film projects. For information on how to submit your headshot, résumé, and MP3 voiceover audio, visit bh.bighousecasting.com.
Inspired by this post? Check out our Chicago audition listings!
Want more acting advice? Watch below.