Carey Mulligan is terrified—and that's precisely how she likes it.
"I gravitate toward things that scare me quite a lot," Mulligan says, speaking to her process in project selectivity. "If I have no idea how to do this [and] I don't even know where to start—that's exciting to just be completely bewildered by something."
Sitting in a Midtown Manhattan photography studio on a languid summer's day, Mulligan has already preemptively put her money where her mouth is. She's just days away from closing Dennis Kelly's one-woman play "Girls & Boys," a 100-minute monologue in which a mother retells her tale of unimaginably gruesome loss.
To reiterate: one woman, 100 minutes. "I'm not sure I'll ever do anything that difficult in the same way again," she reflects of the piece, which she first did in London before bringing it Off-Broadway. "I had panic attacks and I didn't sleep. I loved it; there were nights when I absolutely loved it, but I couldn't quite believe I was doing it most of the time."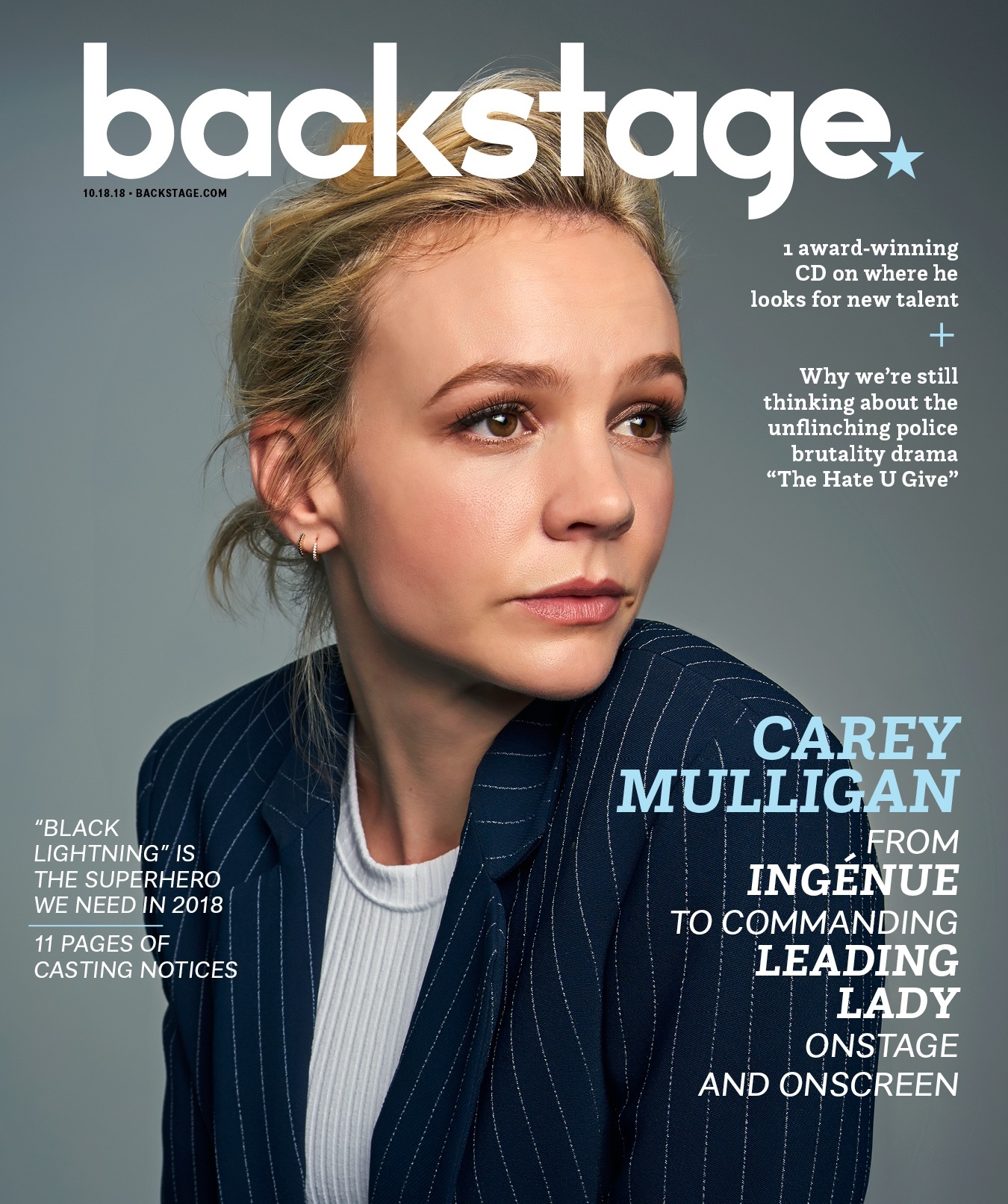 It's confounding, as she describes it, that such elation can exist in tandem with agony and terror. But in examining the Oscar nominee's acting career, which has rendered her one of today's most sought-after performers, no one would dispute that she's onto something.
Having gracefully emerged in the 2005 film adaptation of "Pride & Prejudice," the British-born actor cut her teeth primarily in the U.K. "I did everything," she says, insisting her early career years were anything but strategic. "My first job was a film, and then I started doing theater, then I did loads of TV and learned so much. I was never selective until after I made 'An Education.' "
Mulligan calls her performance in that 2009 coming-of-ager "well-received," which is true, if highly modest. Playing a 1960s schoolgirl who falls under the spell of a charming older man played by Peter Sarsgaard, the role earned Mulligan an Academy Award nomination. "Since then, I've been more deliberate about things, really relying on my instincts of what I should and shouldn't do."
Those instincts have guided her to some of the decade's richest onscreen roles for women. They have also instilled the understanding that depictions of complicated female characters in film are still frequently considered a categorical risk.
"I've played parts that have had edges to them, but oftentimes when [the film] gets to the screen, they've been edited out," Mulligan says. "I've quite honestly been told by a director that I've worked with that the audience 'doesn't like it when she's not nice.' But I'm not nice all the time. Women aren't nice all the time in the way that men aren't nice all the time. Everyone's human and everyone's flawed; we just so rarely see women's flaws onscreen."
Which is to say that "Wildlife," her new IFC film co-starring Jake Gyllenhaal, was a welcome—and, yes, terrifying—anomaly. As in "Girls & Boys," she portrays a mother navigating immense turmoil and is in many ways depicted through the lens of motherhood. Unlike the play, though, her "Wildlife" character, Jeanette, makes choices that Mulligan anticipates will be received less sympathetically by audiences. That said, she feels it's her duty as an actor to understand her characters, however questionable their actions may be.
"She's having an identity crisis and trying to figure out who she is outside of mother and dutiful homemaker," she says of the 1960s Montana housewife. "In some ways, she's a total mess, but I suppose my job always is to not judge who I'm playing and to try and understand what they're doing, regardless of whether I would do it or not. You can understand people's motivations and why they do the things that they do and not necessarily endorse them."
Mulligan says she is able to empathize with the troubled Jeanette perhaps especially because she, too, experiences existential woes from time to time. "I do feel sympathetic toward her because her endeavor is to try to not waste her life," she says. "People are allowed to get scared of life being too short. I think we all do at some point, and that's her fear: life passing her by." And while it appears from the outside that Mulligan has lived a lot of life in her 33 years, she's familiar with the feeling of "fuck, where's my 20s gone?" after being married and having two kids. But luckily for Mulligan—and quite unlike her onscreen Jeanette—she's happy with where her choices have led her, in part because they've made her a less precious actor.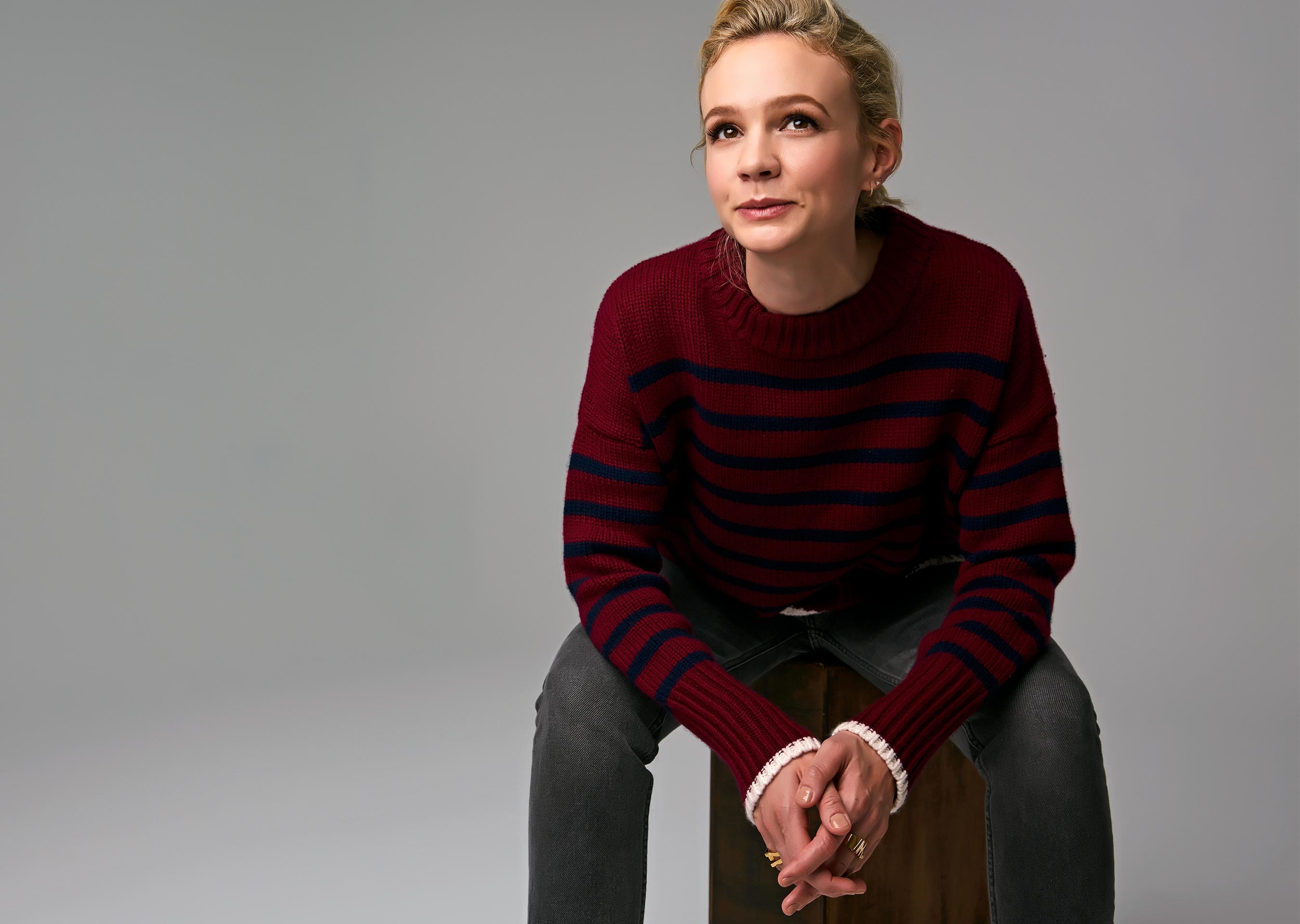 "I used to spend months and months prepping for jobs, and I'd do hours and hours of research and reading and looking at images. And then I had kids," she says. "In a way, I needed that stuff for a long time to make me feel qualified to be there, because I didn't go to drama school and I started relatively young. But now I feel like I do the work, I know my lines, and then I look for most of my prep to be with the director or writer in a more structured way."
Working collaboratively isn't just useful for character development, either. "I love it when a director wants to talk a lot," she says. "I think that's the really fun part of the process. For me, the majority is trying not to feel self-conscious and nervous, and a lot of that is just feeling super comfortable with the actors and with the director so I don't go on set and freeze up."
Carey Mulligan still gets nervous?
"Oh, god, yeah," she scoffs, amused that anyone would think otherwise. (She knows she's in good company, adding, "When we were doing 'Suffragette,' Meryl Streep was like, 'I'm nervous,' and I thought, If you're nervous, then we're all screwed!")
In the same way she embraces projects that intimidate her, Mulligan accepts on-set fright with aplomb, letting it invigorate her work rather than attempting to stave it off or mask it. "I think if you're not nervous, then maybe there's a problem," she says. "Crippling nerves aren't great, but there's got to be a bit of a buzz about you. Maybe it's important, actually. Maybe if it's too easy, then it's not interesting."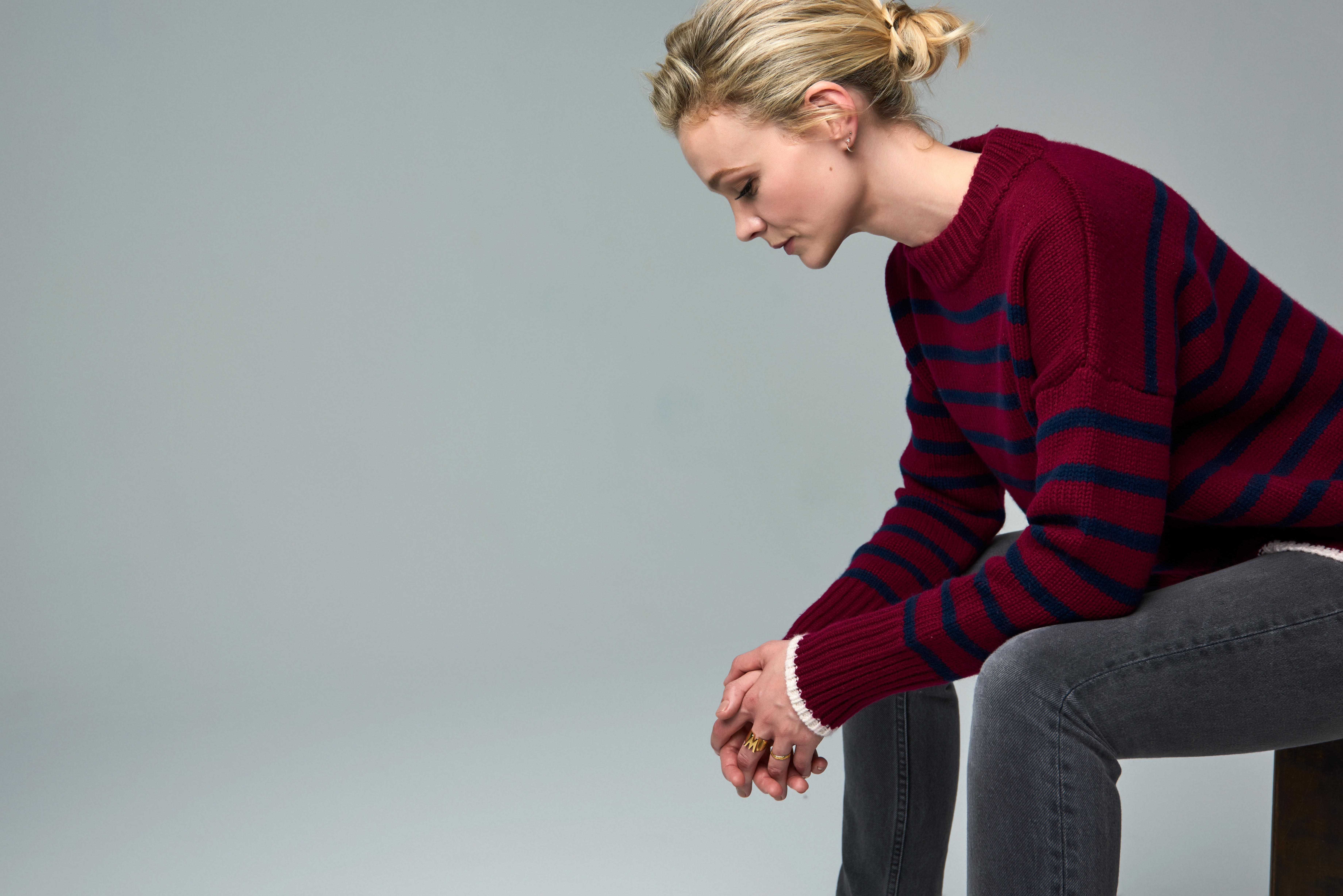 Embracing anxiousness as an actor, however, is far easier said than done. Recalling a pivotal turning point in the still ongoing process, she thinks back to guidance she received while playing Nina in the 2008 Broadway revival of "The Seagull." Leave it to "The Handmaid's Tale" Emmy winner Ann Dowd, who was playing Polina, to give Mulligan some of the best advice she's gotten to date.
"At one point, [Dowd] left 'Wild Geese' by Mary Oliver in my dressing room," Mulligan recalls. "The first line is, 'You do not have to be good. You do not have to walk...for 100 miles in the desert repenting. Tell me about despair...and I will tell you mine.' It was basically saying calm down. Just tell the story, and don't put these massive expectations on yourself."
With that context, Mulligan answers definitively how she's managed so enduringly to tread the line of fear and fearlessness: perspective. "Just try not to lie, and then what's the worst thing that can happen if this doesn't go right?" she says wryly of her craft. "It's not the end of the world. It's not heart surgery."
Challenges scare her, but failure does not—and for that reason, Mulligan will continue to push herself to where she hasn't gone before.
"I want to do a comedy, the right kind of comedy," she says of still-unconquered feats. "I think in a different way, that'd also be totally terrifying"—adding, with devious delight, "which would be really fun."