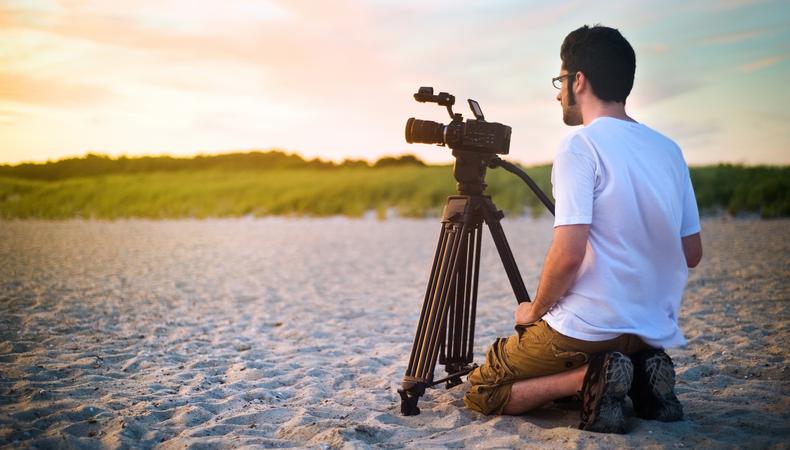 As the Deputy Commissioner of the Georgia Film, Music and Digital Entertainment Office for the past 20 years, Lee Thomas has seen Georgia's film industry grow to become one of the most competitive in the world.
After the state's generous tax incentive was established in 2008, Georgia went from generating $244 million from film in 2007 to $7 billion in fiscal year 2016. With Georgia now third in the nation for film and television production, there are numerous opportunities for actors, filmmakers, or anyone else wanting to be involved in the industry.
"We're a state agency, so we are fighting other states and countries to try to bring films, television shows, and infrastructure to Georgia," Thomas tells Backstage. "We find producers we know and ask if we can send them a package. They'll typically send us a script, we'll break it down shot by shot, and we'll send them digital photos of the best places where we think their film could be shot. If they like what they see, they'll come here and we'll take them around for a few days and show them their first choices. Then we're here to help them with production, office space, stage space, and that kind of thing. If they run into problems where they can't get permits, we also help with that."
Having been involved with the state's film industry during this booming period, Thomas has plenty of insight for those hoping to break into Georgia's bustling scene. Whether you're looking to be in front of the camera or behind the scenes, here are Thomas' top tips and recommended resources.
Search Backstage's Atlanta casting notices!
Visit Georgia.org.
"On georgia.org, we have a Help Wanted hotline. We post casting calls and crew calls on that website, and we have Twitter and Facebook pages that constantly have opportunities for actors. We see people doing a lot of extra work, a lot of acting work, and a lot of new casting companies have sprung up here."
Use Reel-Crew for film crew jobs.
"A lot of people think [the industry is] glamorous; it's tough work. You have to really be a go-getter to try to get jobs. Once you get your first job, you have to work really, really hard to make yourself valuable to the production to continue to work. We see some people get into it that just go from one show to the next. I think people often go the wrong routes to get work. You find the department heads that are local and just be really, really persistent to see if you can get a job in the department you're interested in. When a producer comes in, they're not hiring every person on the show. They're hiring the department heads and they leave it up to those department heads to crew their departments.
"We have a great website and app, Reel-Crew, where people can look up local vendors and crew people. If they are a crew person, they can upload their information so when producers come in they know they are available to work."
Work as a background actor.
"[Background work is] something we see people do between jobs to pick up a little money. I also think it's good when people are trying to figure out what they want to do in the business. Do some extra work and watch all the departments and see what they gravitate to. Extra work will show you that people do the same thing all day everyday and it is not fast-paced and exciting! If you can put up with a few days of that, you might be a good candidate."
Browse Backstage casting notices for background acting gigs!
Don't forget the Georgia Film Academy.
"There is a new entity called the Georgia Film Academy that is a partnership between the University System of Georgia and the Technical College System. The main thing it is doing is trying to fast-track people into the industry. They look at the jobs that are most needed, the jobs that are hardest to fill in Georgia. They have a partnership with Columbus State University where they're going to do an acting segment."
READ: "4 Reasons to Film (and Act) in Georgia"
Check out TourGeorgiaFilm.com.
"We also have a website called Tour Georgia Film that's a fan insider website. We have behind-the-scenes videos of a lot of the shows that are made here. There are self-guided tours, events that are coming up, and classes that are coming up."
Check out Backstage's casting notices for film and TV in Georgia!
For more resources and acting advice, visit Backstage's YouTube channel: