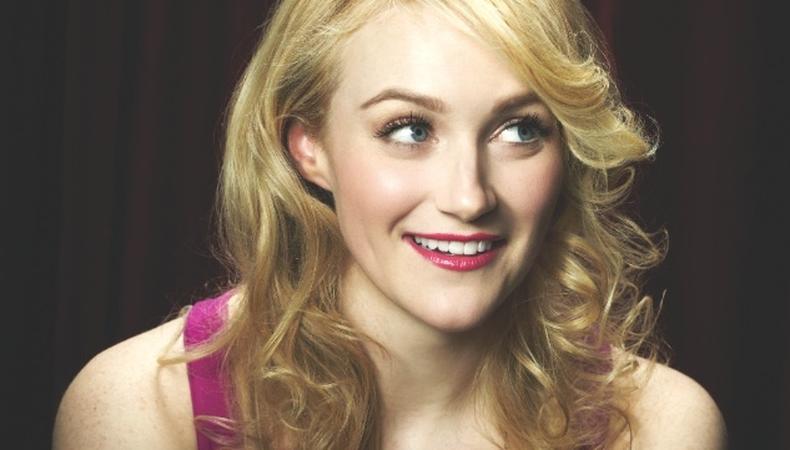 Usually, acting and performing are escapes for Betsy Wolfe, but with "The Last Five Years" she is experiencing something new.
"There's certainly a lot of things that I relate to with Cathy, and I think that's really fun," Wolfe says. The show is currently in previews at Second Stage Theatre and opens April 2. "What's so beautiful about it is you get to incorporate everything you've learned from life and are still learning and just leave it on the stage and that's a gift. There's certainly moments where I'll be acting and there'll be a lot of moments where I'm not. Maybe that takes some of the pressure off!"
We chatted with Wolfe for this week's cover story, and she shares some of her best inspiration and advice for actors.
See as much theater as you can
Wolfe grew up in Visalia, Calif., so she and her sister would travel by bus with their grandmother to see shows in Los Angeles. "It was me, my sister, and about 45 senior citizens!" Wolfe says. "It kind of was a joke because my sister and I had this love of theater so we would always just go with them. They didn't seem to mind. Little did they know, they were encouraging this terror. I just remember going all the time with my Nana to see shows down at the Ahmanson. That's where I first kind of saw theater. 'Phantom' was one of the first things that I ever saw as a second grader. Before that, my parents would always take us to little community shows or someone would be singing in church. I just loved it."
Find artists you admire
Wolfe grew up near Audra McDonald, and she remembers watching the now five-time Tony winner sing in small venues. "She wasn't the Audra that we all know of today," she says, adding that she auditioned for her Broadway debut "110 in the Shade" because of watching McDonald. "I started taking lessons with the same voice teacher in Fresno. Luckily I had parents who were supportive and willing to drive 45 minutes each week to take me up. I was really lucky to have a supportive family that didn't mind that my hobby might turn into something some day or might even not. They didn't put pressure on me you have to do this someday. I think they saw that I loved it and they were able to recognize, that it was something that made me happy so they were able to encourage that."
You're not always the best judge of yourself
Wolfe initially thought her callback for "The Last Five Years" went terribly. "I was in the middle of 'Edwin Drood' rehearsals getting ready to go into tech and they called for the callback," she says. "There was part of me honestly that didn't even want to go because I was so immersed and exhausted in classic soprano land. And if anyone knows 'The Last Five Years' score, it's really kind of specific belt placement. I went in and didn't feel all that great about my callback."
Break the mold
"I spent my first year or two here trying to fit the mold of what I thought they wanted," says Wolfe. "I would look at this breakdown, and I would look at the types of songs they wanted me to sing and I would try and find something that fit that. I was selling myself short because I realized that I wasn't trying to just be me in a way. I really think that I didn't start having success until I learned that they're not looking for anyone else. They truly are looking for you."
Love everyone
Wolfe performed with Sherie Rene Scott, who originated the role on Cathy in the 2002 Off-Broadway production of "The Last Five Years," in "Everyday Rapture." And Scott has been a valuable friend and resource for Wolfe during this journey. "She's actually been incredibly supportive and so excited and has given me such wonderful words of encouragement," Wolfe says. "I think a lot of people would think there'd be animosity of some kind but the truth is we have nothing but sheer love for each other. That's always how it was. That's what I do love about this community. The majority of everyone is there to really support each other. The further along I get I see the people that are successful are those people. It's also a lesson in how to treat people and how to go about your business."
Bring where you're at to a performance
Scott also taught Wolfe how to be true to yourself as an actor and how to use things from your personal life in your performance. "I always felt this extreme pressure to be so consistent and to have like a really consistent performance," says Wolfe. "But I didn't learn the real term of what consistency meant in the theater world until I really watched her. You really just have to bring where you are to that performance that night because that is the most truthful thing that is going to be on the stage. That ultimately has been a huge lesson for me and especially as I'm preparing to do a role that's probably going to change day to day based on how I'm feeling. To be completely honest with yourself in where you are and bring that to the table because the audience will identify with that."