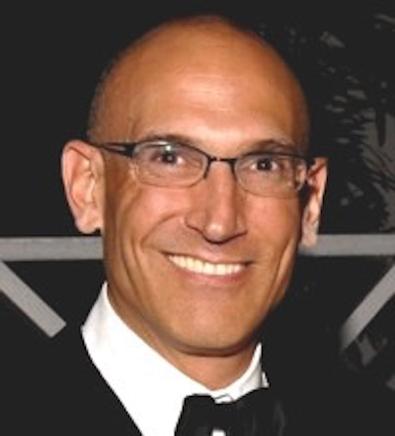 A colleague once described auditioning, as an event in three parts.
Part one. Everything that happens from the moment you arrive - entering the office; signing in; meeting associates, assistants, interns; taking a seat; waiting and waiting - up until the audition begins.
Part two. The audition itself.
Part three. Everything that happens from the audition's end until you are out the office door.
This colleague further went on to say, "What happens in part one and part three is often way more telling than anything that happens in two." I agree. I can learn more about you before and after the audition, than I can from the audition itself. This is not at all to imply that the audition is unimportant or insignificant. Obviously, it is. But you would be wise to consider that the entire experience is part of the audition as well.
When director Luc Besson hired me to cast "The Professional," the only role for which we held proper auditions was the character of Mathilde (Natalie Portman's screen debut). Not unlike Woody Allen, Luc refused to allow actors to see his script. Instead he had me interview actors on tape and send the results to him in France. The entire principal cast was chosen from those video interviews. No "traditional" auditions EVER took place. How did these actors get their roles without "auditioning"? Simple. By "acting" naturally! From these interviews, the director was able to discover their truest selves. He based his decisions on their personality and their demeanor - how they spoke, how they sat, how they moved or didn't move. Were they gregarious? Shy? Evasive? Hostile? And, above all, did they behave unselfconsciously? Were they "comfortable in their own skin"? When he came to New York, he met with all of the actors he had selected from their taped interviews and told them he wanted them in the movie and what parts they would be playing. Not one was rejected after the face-to-face meeting. The meeting was simply a formality and an opportunity for Luc to meet the actors before working with them.

Quite often, I will only interview an actor before calling them back to audition for a director. I base that decision on how actors behave when they are not acting. When you are not actually auditioning, the trick is to simply be your truest self. In a way, you could call this "type" casting, as I am making a judgment (about whether you are right for a part), based on your "demeanor."
Todd Thaler is a casting director, acting teacher, and private on-camera audition coach. In addition to casting, he is currently teaching at NYU/Tisch, Brooklyn College, and the Atlantic Theater Acting School. His credits include: Luc Besson's "The Professional," Todd Field's "Little Children," Sidney Lumet's "Running on Empty," Ed Harris' directorial debut "Pollock," Barbra Streisand's "The Mirror Has Two Faces," John McNaughton's "Mad Dog and Glory," Gavin O'Connor's "Tumbleweeds," John Turturro's "Mac, Illuminata, Romance & Cigarettes" and "Fading Gigolo," James Mangold's "Heavy" and "Cop Land," and Wayne Wang's "Because of Winn-Dixie" and "Maid in Manhattan." For television, TBS' "Are We There Yet?," ABC's "Wonderland," and NBC's "Ed," for which he was nominated for the Emmy Award.
Visit his website at toddthaler.com and follow him on Twitter @toddthaler.