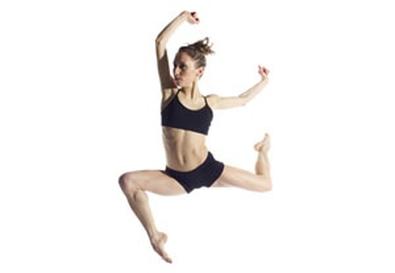 Charles 'Chucky' Klapow

Los Angeles; 'High School Musical: The Ice Tour,' 'High School Musical: The Concert,' 'High School Musical 3: Senior Year,' 'The Cheetah Girls 2,' 'Stars on Ice,' TV commercials for Old Navy and Sears, music videos for Ashley Tisdale and Vanessa Hudgens

In any kind of performance, I'm always looking for more than just steps. You can have all the technique in the world, but if you're just a robot and you aren't connecting with the reasons or the emotions of the piece, then you're really not connecting with your audience.
It's all about storytelling and communicating with your audience. How can you touch someone without a sense of communication? The bridge between the dance and the audience is the acting. And if it truly comes from your soul, like the best actors in the world, then your audience will feel what you feel. Your message will be heard and your audience will see a true performer and thus be entertained.
In the world of sports, many teams have dance squads as the focal point of in-game entertainment. I worked for the L.A. Sparks for over a decade as a performer, choreographer, and eventually co-director of the Sparkids performance team, with Christy Buss. The entire time, it was about having fun, so that the audience could feel our joy as well. I would never settle for any member of the Sparkids not exuding that fun. Even if the team was facing a total blowout, down by 20 with only a minute left and no chance of coming back, the Sparkids had to make the audience forget about the drama with a slamming dance number during a timeout. As a performer, I remember hating those moments, because I obviously wasn't happy based on the game situation. It was all acting at that point. I needed to turn on the acting skills, put on a smile, and inspire the audience through our dancing to put this one game behind and look ahead.
Tony Testa

Los Angeles; 'The Cheetah Girls,' 'Wizards of Waverly Place,' 'Dance on Sunset,' a music video for Miranda Cosgrove, halftime shows for slamball on ABC, commercials for Skechers and Versace, shows for Janet Jackson, Britney Spears, and Danity Kane
When I'm working with dancers, the main characteristic I need is commitment—a no-questions-asked, leap-before-you-look kind of commitment. This is important to me because commitment from the dancer means communication to the audience. This is true for both the actor and the dancer, because dance is acting and acting is dance. The principles of storytelling are the same.
I know it's not 100 percent necessary that dancers have acting training. It's not even 100 percent necessary that dancers have dance training! Some of the most expressive movers I've ever seen were the ones who taught themselves in their garage. If dance is the universal language, then the most powerful dance is the one that communicates the most.
Mark Swanhart

Los Angeles; 'Viva Elvis' for Cirque du Soleil (Las Vegas), Celine Dion's 'Taking Chances' tour, 'So You Think You Can Dance,' a film of 'La Bohème,' the 2003 Tony Awards

I personally like to work with dancers who have the ability to simply be open to the possibility of becoming something other than themselves. I see too many dancers who say they "are who they are." Yes, you must have your own style, but as a dancer your style has to be malleable. I think the best dancers, like actors, are those who have a strong sense of themselves. They know who they are and how they tick. Having knowledge of yourself allows you to go beyond the comfortable without feeling uncomfortable. Be willing to try anything. Be willing to be anything.
I like dancers who put themselves out there on the line without the fear of embarrassment. Dancers are constantly seeing themselves as they dance. My advice is to get past that voice in your head, the one saying how you "should be." Instead, like the good actor, find that quiet, open space that lets you be whatever you want to be—or whatever I ask you to be. Ha ha ha ha….
Lorin Latarro

New York; 'DanceBreak' at New World Stages, 'Kickin' It' at Alvin Ailey, 'Hansel and Gretel' for PBS's 'Live From Lincoln Center,' 'The Magic Flute' for Juilliard Opera, 'Late Show With David Letterman,' the ballet 'Lysistrata' at Avery Fisher Hall
I always look for dancers who are actors first—a great actor who understands who she or he is in the musical. Even as a dancer, you should ask yourself how a person who inhabits this particular world would dress, talk, and walk. And you should do this before the audition. It isn't enough to merely dance well. In fact, sometimes your skills as a dancer should be put on a back burner. I don't need dancers whose only skill is walking with turned-out legs. I don't need dancers who are unable to speak.
In a musical, you exist in the world of this musical, a character who happens to be a great dancer. It's not the other way around. Naturalism of movement and speech is a huge plus. I like dancers who understand the universe of the musical and what role they play in that universe. That means thinking like an actor. For example, if you're playing a Hot Box girl in "Guys and Dolls," that's very different from playing an upper-class citizen in "Ragtime." The socioeconomics are different and so are the styles of dress, speech, and movement, all of which translates into the particulars of dance required for each musical. Knowing how to evoke those broad strokes of character will win that dancer the job over the technically dazzling dancer who doesn't think like an actor or have a clue about character or universe.
Jack Ferver

New York; Dance Theater Workshop, Danspace Project, the New Museum, Théâtre de Vanves (Paris), an upcoming piece for Performance Space 122
The most important acting skill a dancer can have in my work is the ability to get really honest—to be able to relate to the work personally. Even the more heightened moments of violent choreography or an outlandish scene must be rooted in the performer's own self, so that the bullet being aimed at the audience hits.
I always begin a piece by asking the performers to play themselves. This can be a rather frightening task for someone who hasn't had formal acting training, like Meisner. They must be able to trust themselves and their choices. Fortunately, I have been blessed with ferociously courageous performers.
Now, my work also has quite a bit of text in it, and sometimes even songs, so on a technical level, vocal abilities are key here. The dancers should be able to project naturally, without it sounding forced or, worse, taking the dancers out of the piece. Like actors, my dancers have to be able to release and train their diaphragms, allowing for the full mobility of their vocal cords. When dancers are able to connect their body to their voice, it all lines up. In that way, their work is not all that different from that of an actor.