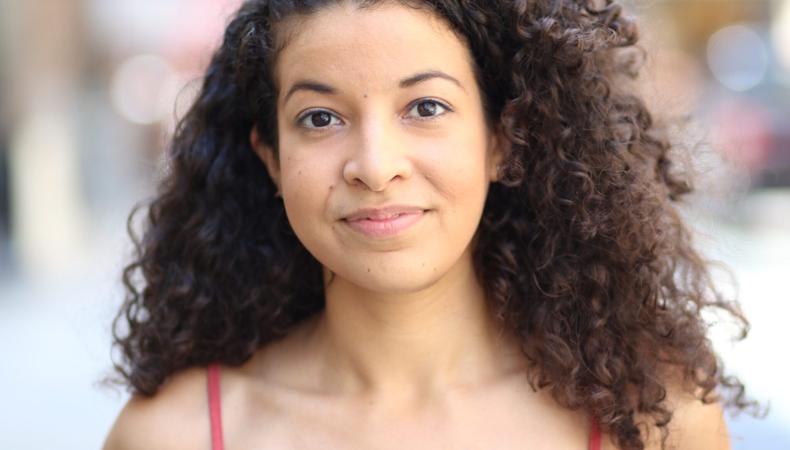 Samia Omari fell in love with acting, then committed herself fully to her chosen career.
Don't be afraid to go to great lengths to achieve your dreams.
"I moved from Paris to New York City to attend an acting conservatory. The amount of shows and art in NYC has kept me there since. I love challenges, changes, and variety, so I am always thrilled when I get to explore and craft new characters or material."
Pace yourself, and stay creatively engaged.
"Everything is a marathon. Consistency and persistence are key to slowly advancing to the next step. I make sure that I have projects that deeply resonate with me and keep me fulfilled and interested."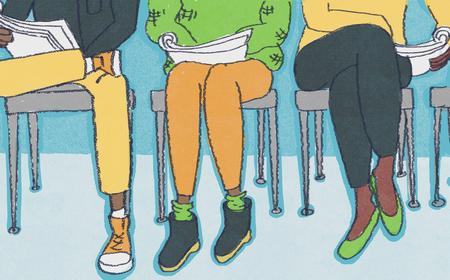 How to Audition
Create your own pre-audition rituals.
"Physical, vocal, and emotional warmups are a large part of my preparation to wake up the body and be able to live under the character's circumstances in the short time that audition settings demand. I usually do research and write down the asks of the breakdown so I can make sure I pay attention to them."
Find natural ways to forge industry relationships.
"I usually make connections with creatives through projects I am working on. Once we share some common visions or ways to work, it comes quite organically to want to collaborate on new projects. As for relationships with casting directors, I work on having a clear line of communication and keep them updated whenever I have a self-tape or audition request."
Bring your personal take to every role you audition for.
"One of the biggest lessons I have learned along my artistic journey, and that I am still learning and exploring daily, is the necessity [of being] completely and unapologetically yourself. I fought with the impulse of trying to make the role or character fit the idea of what I thought it would be, or of archetypes that would traditionally represent them. The moment I started letting go of that, my audition tapes got more honest and authentic, and I started getting callbacks."
This story originally appeared in the Jan. 26 issue of Backstage Magazine.