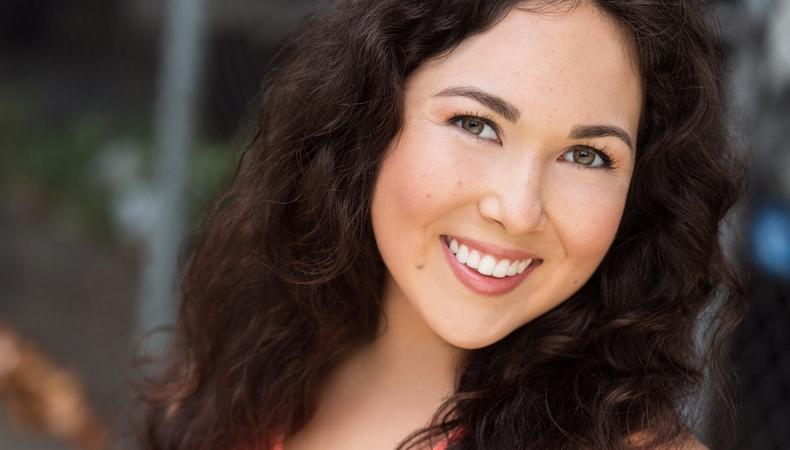 Sophia Gutchinov knows that making art is a team effort that goes beyond just the actor themselves.
Acknowledge the hard work of yourself and others.
"Being grateful for your own grit, time, energy, and intent to pursue this career is so important. Being grateful for the people who have cast you, the people behind the scenes who are hurting their backs carrying the equipment, and the editors we often never meet is important, too."
Build sincere connections.
"Being in this industry means being hypersocial a lot of the time. I send emails, texts, and gifts, and I invite people to my projects. But I do not do all these things in an opportunistic sense, just to get a job; rather, it's in a genuine way."
When preparing for an audition, specifics matter.
"I first read the breakdown to understand the world of the project. I write and highlight. I love [using] pen and paper. I figure out the who, what, when, and how. The relationship and objective are so important."
Give yourself every advantage.
"I actually edited [my reel] in iMovie—super simple! There are definitely better programs out there, but this one has been working for me. Label your reels so casting knows what they will be looking at. Make sure your footage has you in the center and that you are in focus, with good sound."
Making work can lead to more work.
"I would suggest that everyone create their own work. It has opened so many doors for me. Currently, I am creating my own show at La MaMa Experimental Theatre Club in New York [because] I applied to speak at an AAPI rally in April, and someone who was protesting with me watched my speech. He came up afterward and asked me to speak at a Zoom event for the theater—and here we are today!
This story originally appeared in the Apr. 7 issue of Backstage Magazine.