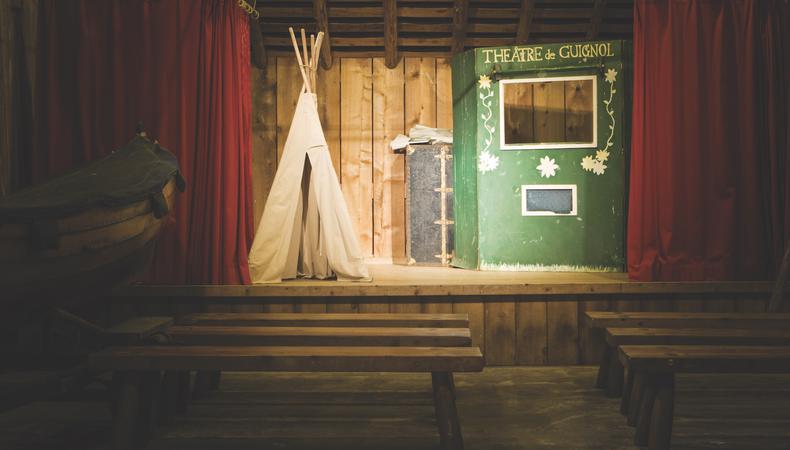 Backstage rounds up six acting camps and programs from L.A. and New York to Louisiana and Florida for kids to improve their acting skills before the school year or their next audition sneaks up again!
NYFA KIDS' CAMPS
For kids ages 10–13 based in New York City or L.A., the New York Film Academy is offering one- and two-week camps during the summer (in addition to its weekend programs during the school year). From June to August, students meet for the Acting for Film or Filmmaking summer camps. For more information, including registration, pricing, and run dates, visit nyfa.edu/summer_camp.
DRAMA KIDS INTERNATIONAL
Founded by Australian TV actor Helen O'Grady in 1985, this acting camp is located in New York and L.A., but also has international locations spanning from New Zealand and Southeast Asia to Europe and South Africa. Weeklong programs—which include performances—exist for preschool students to teens. For more information and to locate your nearest DKI location, visit dramakids.com.
LOUISIANA ACADEMY OF PERFORMING ARTS
For young dancers based in Louisiana, this is a great opportunity! Open for performers ages 5–16, the Academy's summer camps also offer vocal and music lessons. Three separate sessions throughout the month of July will be held for children of all experience levels. For more information, visit laapa.com.
GROUNDLINGS SCHOOL FOR TEENS
The improv and sketch comedy training ground that spawned the likes of Melissa McCarthy, Damon Jones, and Michaela Watkins ("Saturday Night Live") offers one-day drop-ins for preteens ages 11–12 and teens ages 13–18, as well as workshops over the summer that include five classes and one performance, from now through Aug. 14. For more information, visit groundlings.com/school/teens.
YOUNG ACTORS CAMP
Are you or your child a sitcom fan and want the chance to film one in front of a live studio audience? Located in Claremont, Calif., the Young Actors Camp caters to actors ages 7–19 who can appreciate a hands-on approach. "When the day comes that our students walk onto another set, into a meeting, into an audition, wherever," camp director Dakota Lupo tells Backstage, "they can be prepared with the necessary experience, tools, skills, and knowledge to allow them to be comfortable and able to focus purely on their acting craft." For more information, visit youngactorscamp.com.
FLORIDA REP
A theater intensive for students from kindergarten through 12th grade, this Fort Myers, Fla.–based program has its pupils mount full-fledged musical productions at the end of two weeks that have them sharpening skills in drama, dance, music, and art. Children will have the chance to work with professional actors, directors and music directors, choreographers, and designers. The Rep holds five separate camps between June 15 and Aug. 21 with a different production for each time frame. Visit floridarepeducation.org for more information.
Inspired by this post? Check out our audition listings!